I'm pretty sure this opinion is fact: girltalk is the best invention ever. Every weekend for the last month my good friend Bailey and I have been meeting up for social distance picnics.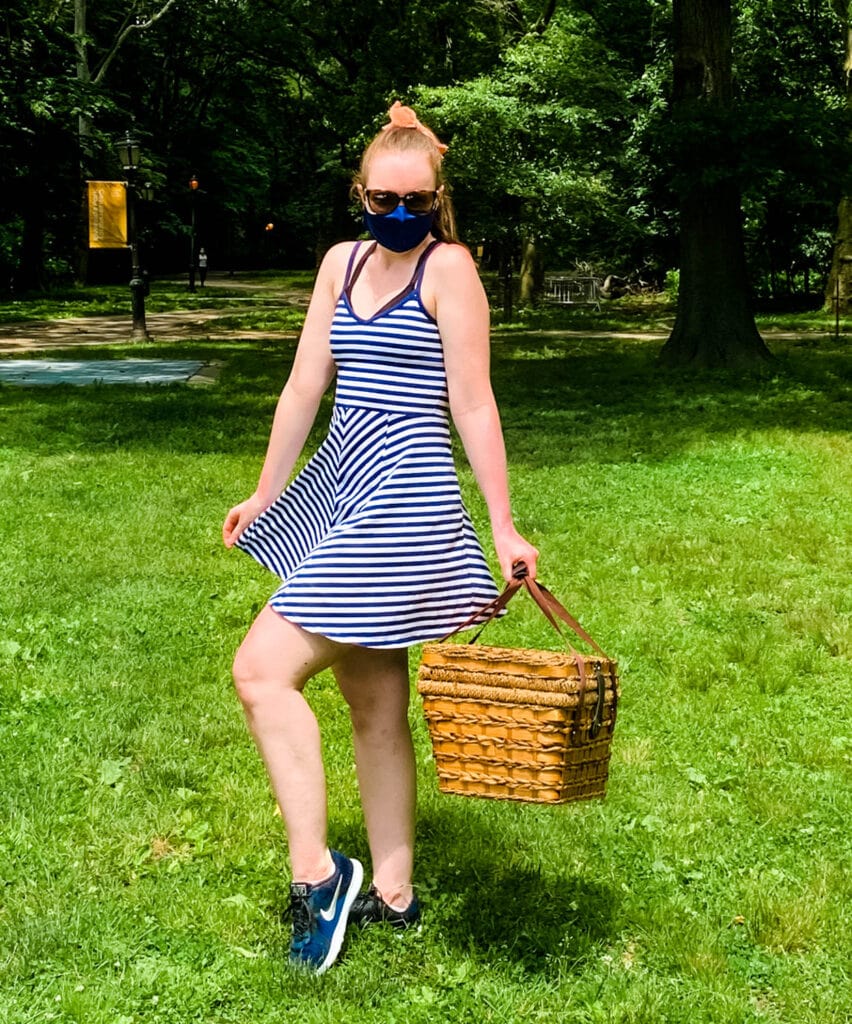 We each bike about 50 blocks to meet in the middle. We gab for as long as our bladders can stand it over wine and cheese. We then give each other air hugs and bike the 50 blocks back to our apartments.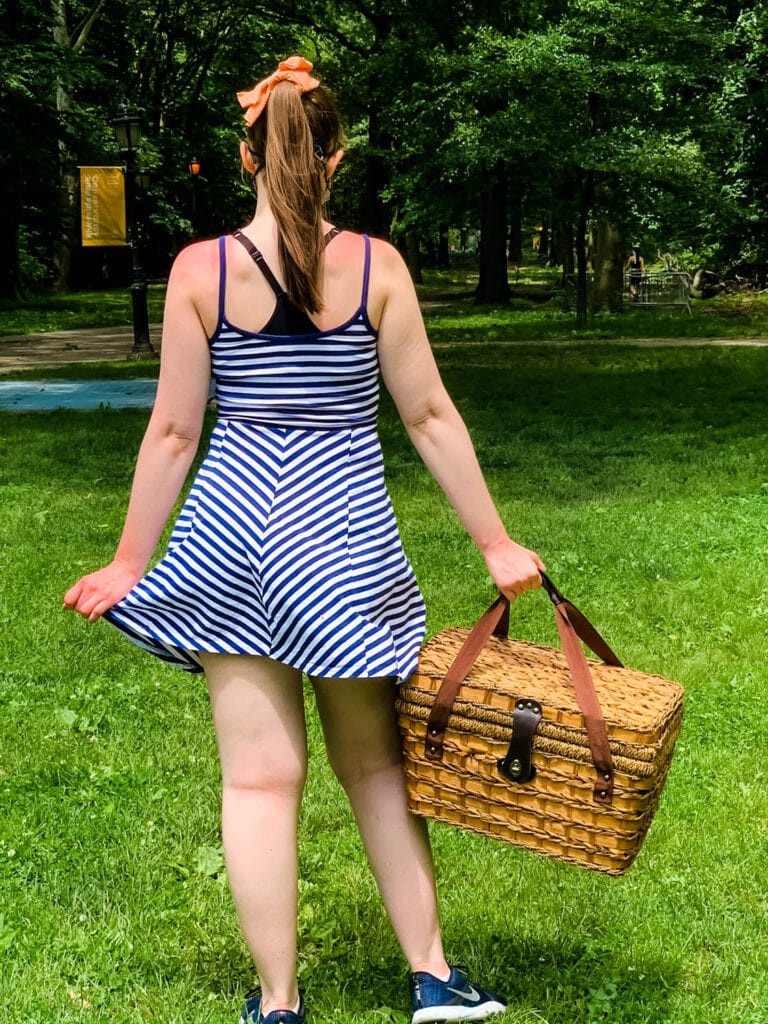 Our meetups have 100% been the highlight of this last month for me. Each time before I leave I get so excited and want to get all dressed up.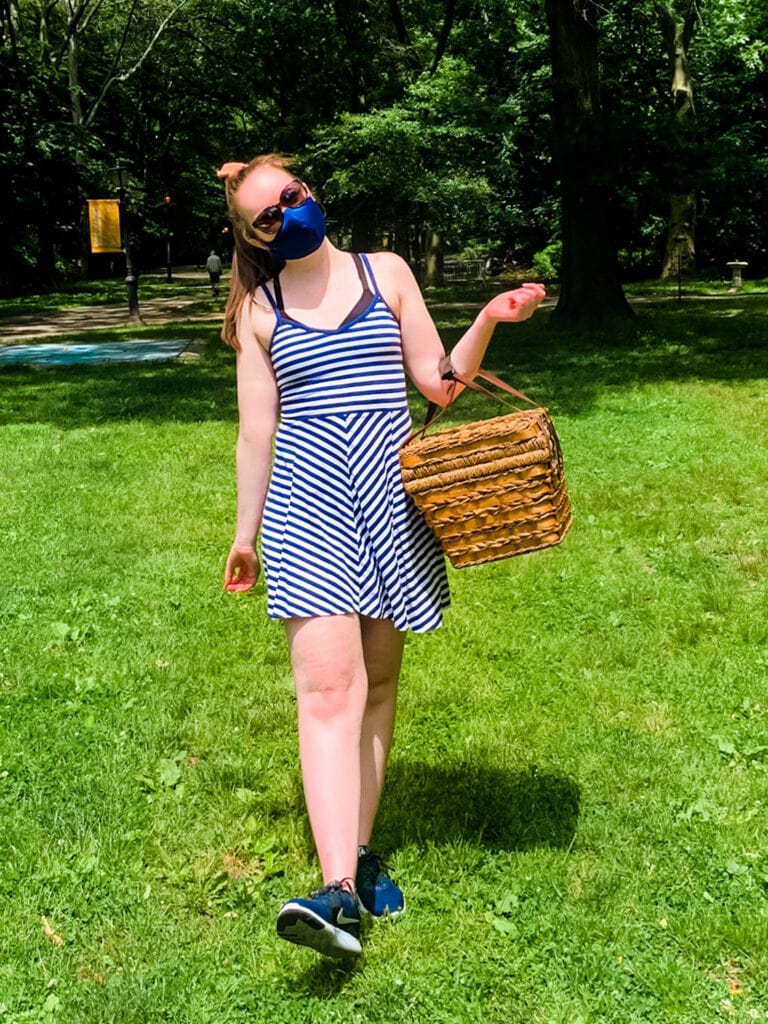 I really liked what I came up with when we met in Riverside Park the other week. I decided on my navy striped cotton t-shirt dress with sports bra and shorts underneath to keep me cool and comfortable. My navy Nikes and navy mask were good compliments to my dress, but all made walking/biking comfortable and kept myself and those around me protected. I topped it all off with my orange bow scrunchie, because bows are the best.
Formula for a walkable and bikeable social distance summer outfit:
(T Shirt Dress + Workout Shoes + Bow Scrunchie + MASK)
---
Shop my style: