Q: $0 4th of July outfit?
A: Challenge Accepted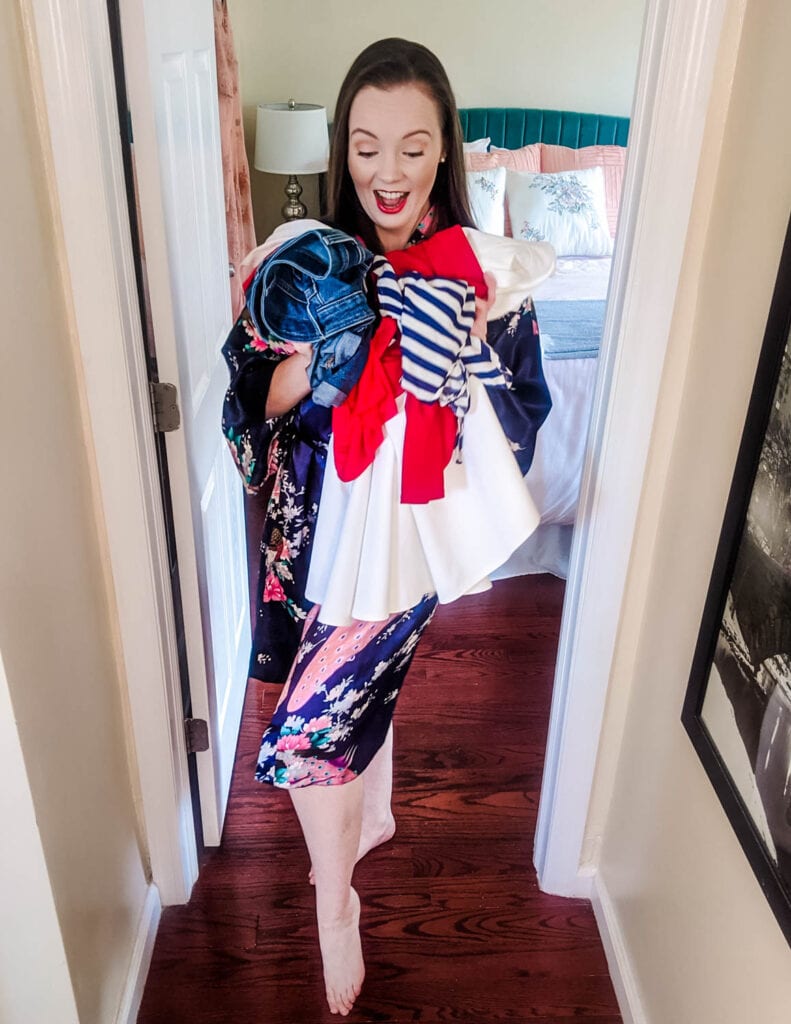 I realized that in the last year, unintentionally, I acquired A LOT of red, white, and blue clothes. So I thought it would be a fun challenge to pull some of my favorite pieces and see how many 4th of July outfits I could come up with.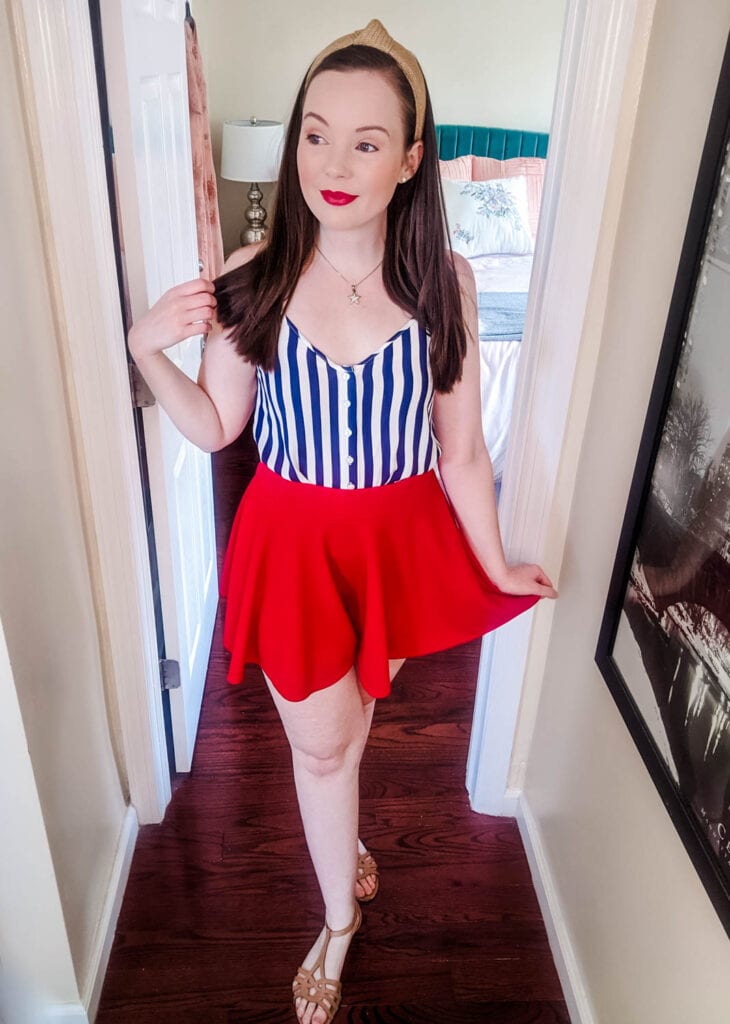 I grabbed all the red, white, and blue pieces from my closet:
2 skirts
A pair of shorts
3 tops
A few fun accessories
I then played dress up to see what worked. Some combos def didn't! Haha! But I absolutely love what did work.
This is one of my favorite ways to discover outfits I didn't know I already had. If you don't want to spend money on a 4th of July outfit I suggest pulling all the red, white, and blue you've got in your closet and then playing dress up.
Shop my style: