The classic 1940's / 1950's patterned skirt has always been a favorite of mine! I love nothing more than to throw one on and do a twirl.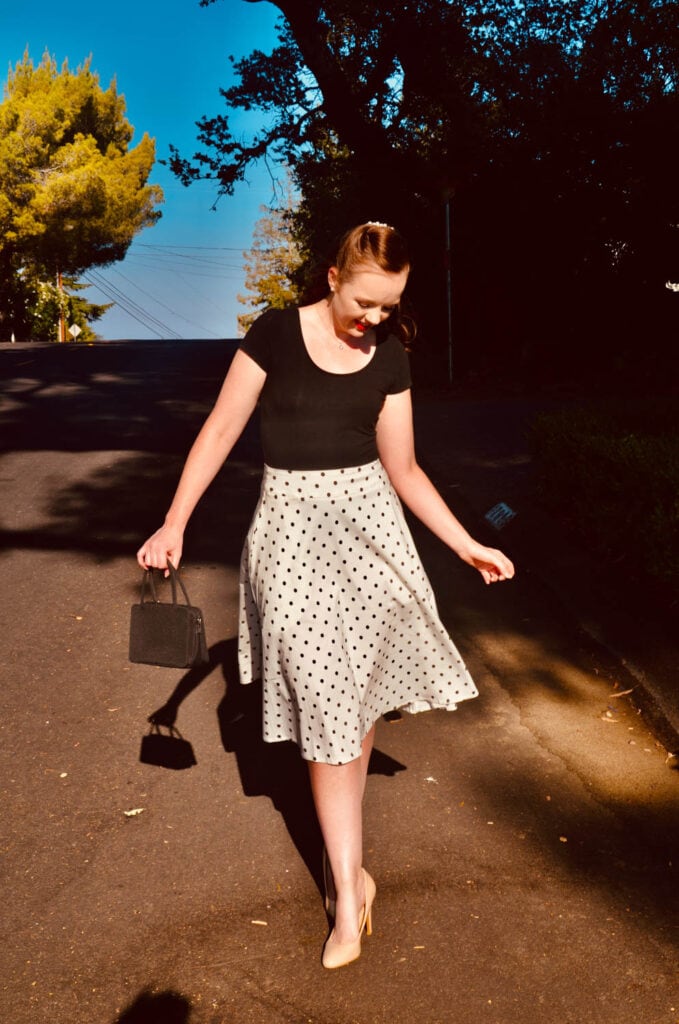 Last month a lovely friend of mine, who I play DnD with (yep I'm a nerd), gifted me this adorable white and black polka dotted Unique Vintage skirt.
All I could think was… "how can I challenge myself to style this in a modern way?"
This is one of my fav things to do: take an obviously vintage styled piece and create an outfit with it that modernizes it.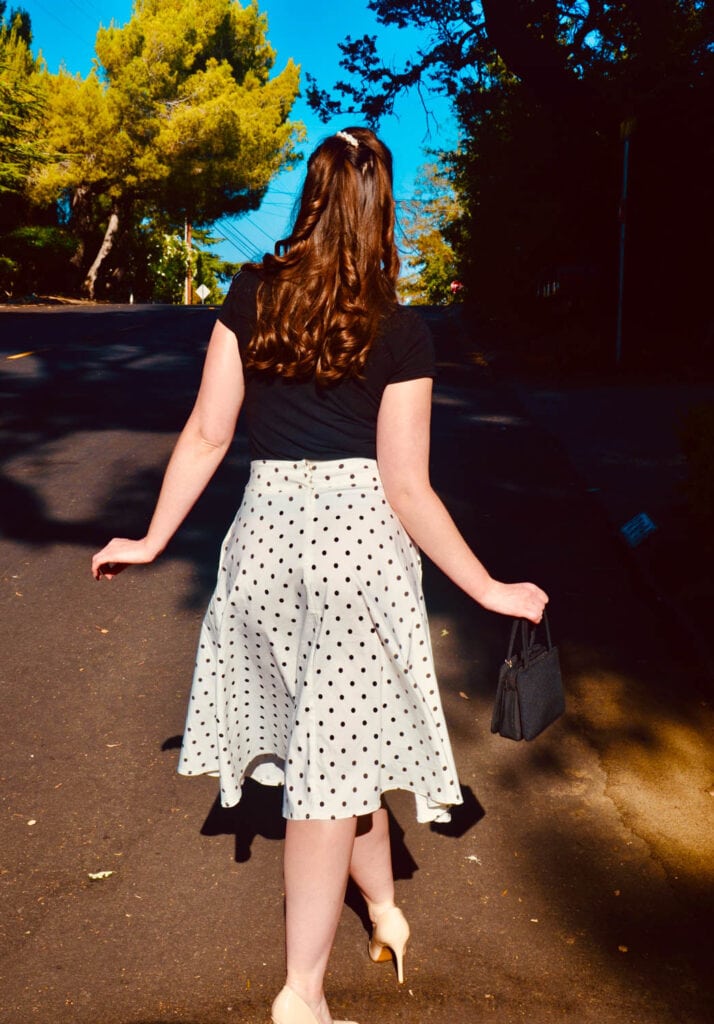 I did this with this skirt by tucking in a plain black t-shirt from H&M and wearing tan pumps.
My favorite part about this was that it was soooo easy to do. Just because you have a specifically vintage styled piece, doesn't mean you have to spend the money on other expensive vintage pieces to wear with it. For this look all you need is a plain solid colored t-shirt, and neutral pumps to wear with a 40's / 50's style skirt.
Shop my Style: