Want to fall back in love with your wardrobe? Then I suggest you edit your wardrobe.
Wardrobe Edits are one of the most powerful ways to ease style frustration. When we are able to eliminate the clutter and get clear on what have we give ourselves the space to have more fun with style. We can easily fill in the gaps with pieces that will help us further expand our outfit options with what we already have.
This process can be emotionally freeing too. It is not uncommon for an emotional attachment to keep us from getting rid of something. When we confront these attachments we allow ourselves to get rid of the things that produce negative feelings. As a result, we have a closet full of things we love to wear and things that, while we may not wear them, bring back positive memories.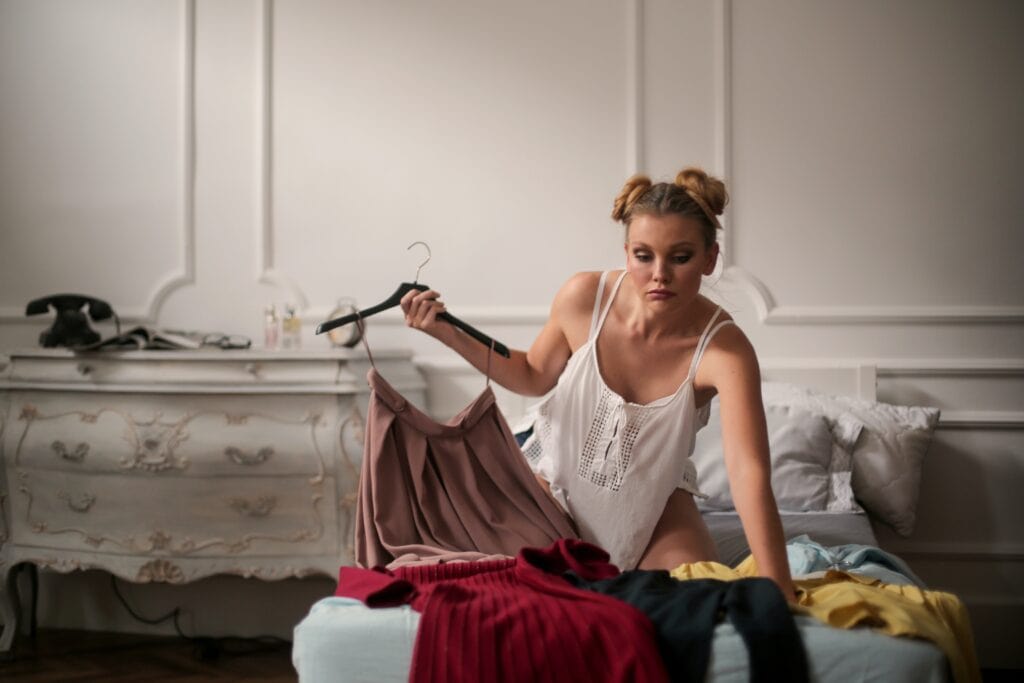 What is a wardrobe edit?
A wardrobe edit is the process of going through your clothes, shoes, and accessories and eliminating the things that don't work for you, navigating any emotional attachments to things, and organizing your keepers.
8 steps to edit your wardrobe
1. Start by making a plan for tossing out the clutter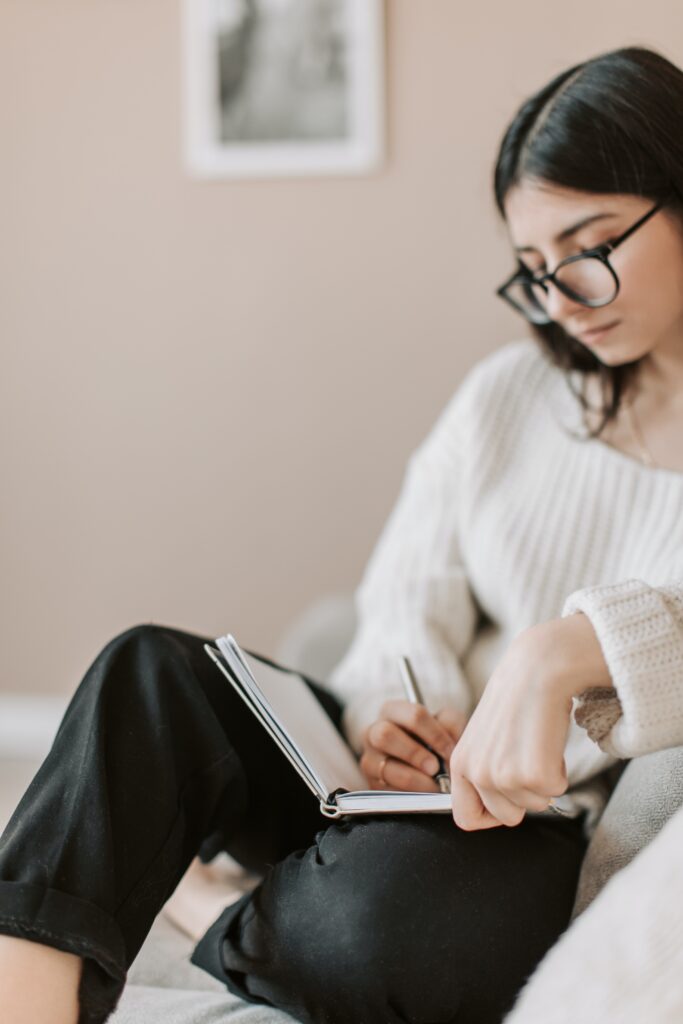 When you edit your wardrobe by yourself it can be exhausting. Before you start make a plan for how you will get rid of your non-keepers. It can be so easy to let that pile of things to get rid of just sit. Whether you are going to donate, sell, or toss your non-keepers, make a plan to follow through on that within 48 hours of going through your closet.
2. How do I not get overwhelmed?
When editing your wardrobe be specific and set a time limit. I always suggest to my clients to limit their cleaning to one specific area (like winter sweaters) and keep it to an hour at a time, two if you are feeling really motivated. After that, it can get hard to be productive.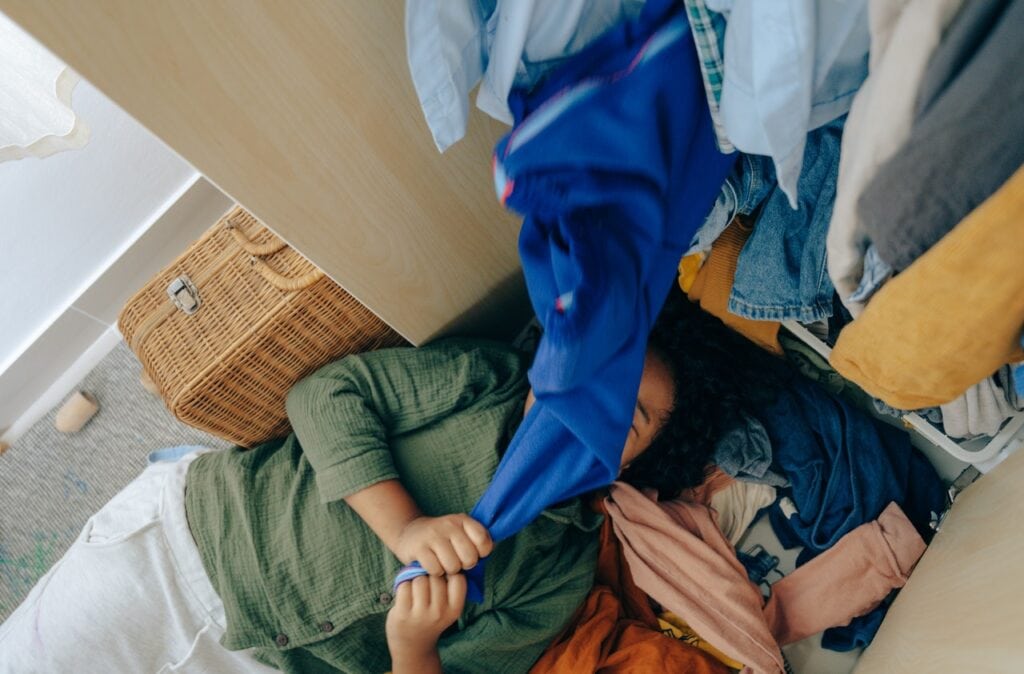 Kind reminder: Don't be too hard on yourself if you get tired (emotionally or physically). Going through your clothes can be a lot. When I do closet edits with clients we go through either the whole closet or large sections. We are able to do much more in these consultations because I act as the unbiased third party who can help the client determine if the garment truly suits them and navigate any emotional attachments.
3. Now if you are still overwhelmed…
Never fear! I have had many a client who have struggled with editing their wardrobe. I highly recommend you sign up for a free discovery call with me. We will chat about your wardrobe edit frustrations and I will provide you with some advice!
4. To Edit Your Wardrobe Get Organized
Before you begin going through your things decide where you will pile up keepers and non-keepers. I suggest making the following piles:
Sell – Clothes in perfect condition that didn't get much wear.
Trash – Things that are in bad shape and cannot be recycled.
Recycle – Pieces in bad shape that are made of recyclable materials.
Donate – Clothes in good condition that still have wear left in them.
Keep and organize – Pieces in good condition, that suit you, and you love.
5. How do I begin the actual closet editing?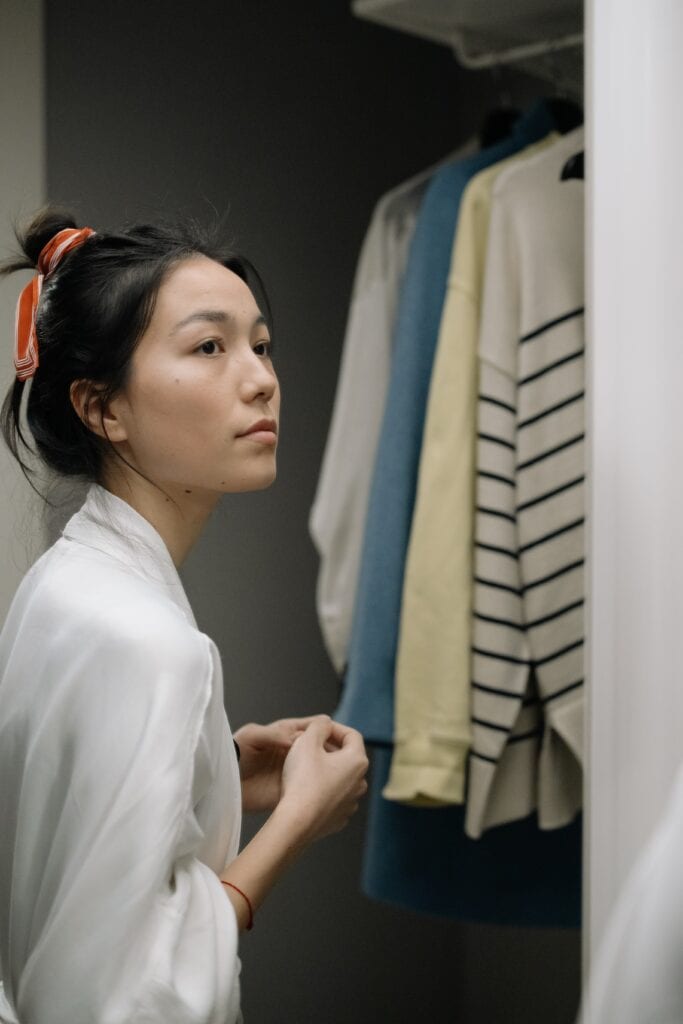 With whatever focused area you've decided to edit do an initial purge.
Get rid of anything that…
doesn't fit
hasn't been worn in more than two years
is worn out or damaged clothing
you never really liked on yourself
is seriously out of style
others have liked more on you than you have liked on yourself
6. How do I get rid of things if I have emotional attachments to them?
It's okay to keep things that hold a strong emotional meaning. If a piece of clothing reminds you of a positive and happy memory, like say the dress you wore when you got engaged, it can definitely be worth keeping. If you want to love your wardrobe you want it to be filled with things that make you happy. With that being said it is okay to hold onto a few things that you don't wear but evoke lovely memories.
On the other hand, though, if a piece has a different kind of emotional attachment it might not be worth keeping.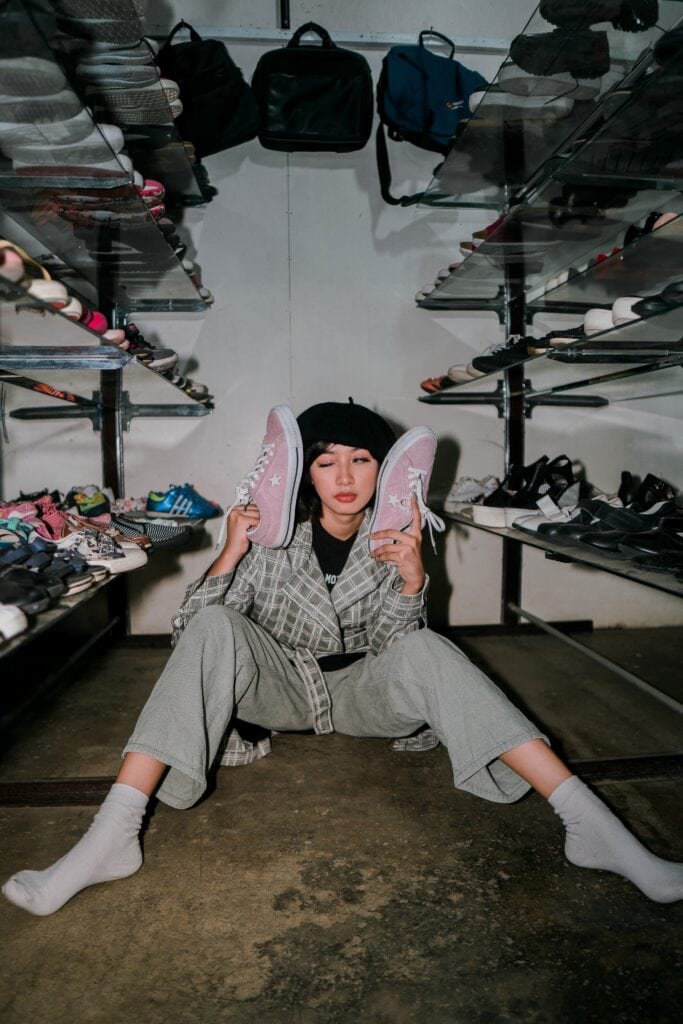 There are three other kinds of emotional attachments:
Financial – You splurged big time on something, but it spends most of the time sitting on your closet shelf.
Practical – These are things you hold onto because you think you "should" have them but don't wear them for whatever reason.
Physical – The piece used to fit you but your shape has changed to be more than two sizes different. This is especially common for women after a pregnancy.
Emotional attachments can make deciding what to get rid of hard. If your attachment to something is either financial, practical, or physical I can tell you it is probably worth getting rid of. You deserve to have a closet full of things that make you feel good, these attachments will likely only breed guilt or shame.
7. I feel like everything I have doesn't work for me. How do I decide what to get rid of without getting rid of everything?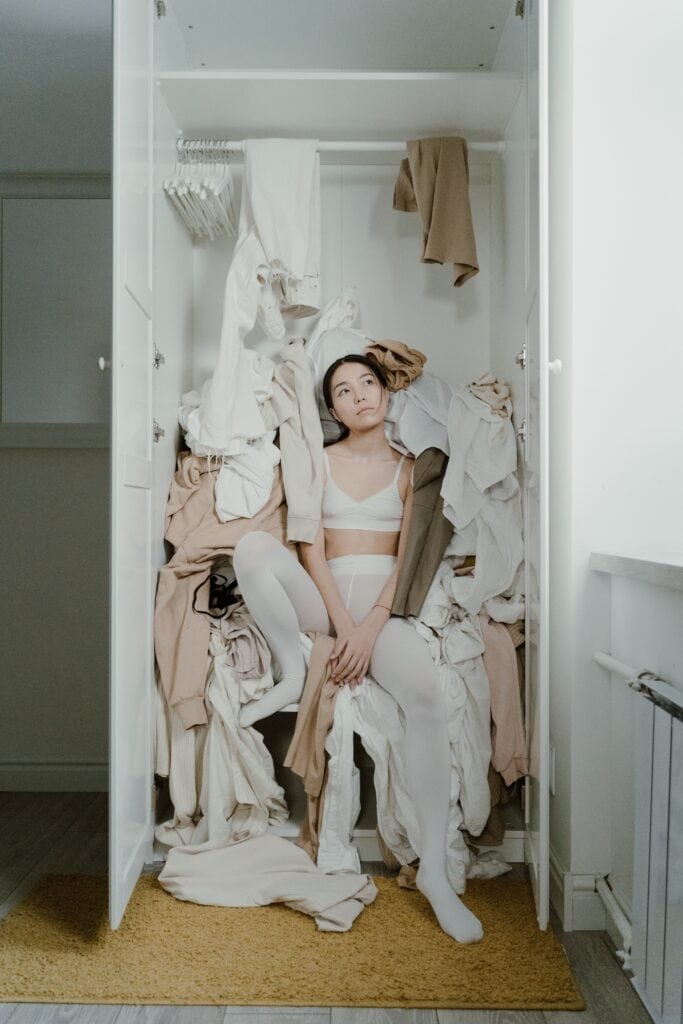 If you are feeling totally dissatisfied with everything you have don't purge everything, get help. Feeling frustrated about your wardrobe with no clue about how to make changes is very common. Sometimes we need that unbiased third party to aid us in our style journey. I recommend either finding a friend whose counsel you trust or hire a personal stylist to help you through.
8. Finishing your closet edit
You have eliminated the non-keepers and disposed of them, now it's time to get organized. In general how you organize your closet really depends on your closet. For me, I live in a New York City apartment with two tiny closets, one of which is a corner closet that I use for storage. I use one closet, a dresser, and a clothing rack to organize my clothes.
I do, however, recommend organizing things by silhouette and in rainbow order. For example: group all your work blazers in one section and order them in rainbow order. I usually do white, pink, red, orange, yellow, green, blue, purple, brown, black, gray.
Now it is time to celebrate! Close that closet door and treat yourself. You might think "oh, I just got rid of some clothes." But you did so much more! You invested time into your happiness and possibly navigated some triggering emotional attachments.
I'm proud of you!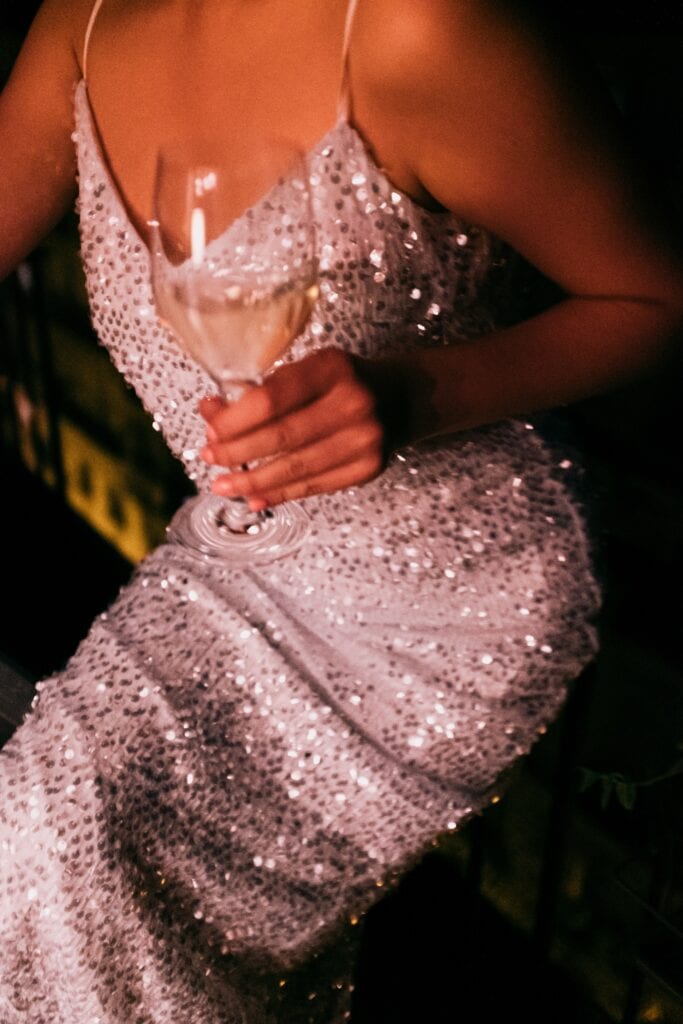 ---
What to do after you edit your wardrobe?
Make an inventory
After I do a wardrobe edit I like update my inventory of what I have. I use the Smart Closet App to do this. It is available for Android and Apple.
Having a way to track your inventory makes planning your outfits and what to shop for much easier. You'll know where the gaps are and what you already have plenty of.
Start mixing and matching!
One of my favorite things about style is putting together a new outfit with things I already have. It gives me the same boost of excitement I feel when buying something brand new.
As a personal stylist, this is one of my favorite things to do with clients. If you are feeling stuck and don't know how to mix things up, you are in luck! I am offering discovery calls to chat about your style struggles and how we might be able to solve them. You can sign up here for that!
---
Want tips from personal stylist delivered right to your inbox? Sign up for my email list:
Enjoyed How to Edit Your Wardrobe – Pro Tips from a Stylist? Pin for later!