If you are like most career-focused young women, you are fed up with hustling towards your dreams and always being burned out despite all the hours you spend trying a new method for organizing your schedule, reading articles on productivity, and trying to force motivation.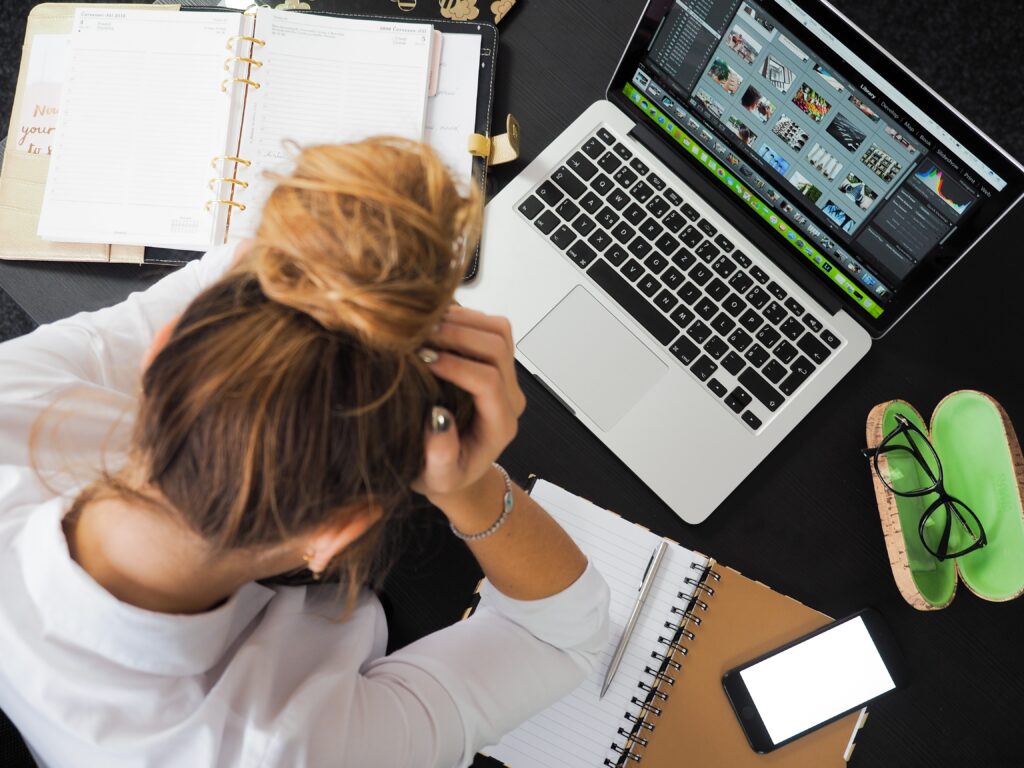 Forget rehashing your schedule for the 100th time to try to find more hours to work that just aren't there. Believe me this isn't going to get you any closer to your dreams.
Instead, focus on nurturing your personal style.
When you nurture your personal style you are expressing your emotions, creativity, intuition, and allowing rest from the overthinking. These forms of expression allow you to be open to getting those million-dollar ideas you have been trying to find through your hustle.
USE THESE 5 SIMPLE STEPS TO NURTURE YOUR PERSONAL STYLE AND KISS BURNOUT "BYE BYE," SAY "HELLO" TO BALANCE, AND FINALLY REACH YOUR GOALS WITH EASE
1. Discover your personal style
When we let our creativity flow and express our personality through wearing things that make us feel good and work for our lifestyle we shine in every aspect of our lives.
Start by figuring out what styles capture your attention. Moodboards are great for this.
You'll be surprised in how much more grounded you'll feel in your person from by taking the time to discover your own style.
2. Purge the clothes that keep you emotionally stuck
There are so many reasons why we hold onto clothes that we no longer wear. Guilt, practicality, and nostalgia are just a few of those reasons.
You have an emotional attachment to every single piece of clothing you own. (If you didn't have an attachment you wouldn't still be holding onto it)
Having things in your closet that you don't wear AND don't evoke positive memories only keeps you stuck and reminds you of those bad times.
Do yourself a favor and get rid of those! Opening the doors to a closet of things that make you happy is priceless.
3. Learn to dress for your body type
And when I say your body type I mean YOUR body type. Not the one the fashion industry has deemed trendy.
When we know how to dress our body type we are able to get intuned and honor our body. This skill arms you with the tools to pick the best silhouettes for your figure. You'll know how to highlight and minimize what you prefer. Just imagine how good you will feel walking into your next date after learning this skill.
Take some time to figure out the lines and silhouettes that make you feel amazing. Again it's not about looking a certain way.
It is about honoring your body with silhouettes and lines that make you feel good when you look in the mirror.
4. Have fun with mixing and matching
There is so much fun in the playfulness of playing with patterns and colors in style. Knowing the joy of this style trick will allow you to strengthen your problem-solving skills.
Start by going to your closet and play with what you have. Put together outfits with different color combinations and pattern combinations to see what you like.
Have fun! And try on what ever combinations excite you. You might be surprised what you like once you put it on. Who knows, you might have outfits you never knew you had.
If you need inspiration check to see how your favorite style influencer, celebrity, or other source of style inspiration mixes and matches patterns.
Also, remember you can totally wear more than one pattern at once! You don't need to stick with pairing patterns and solids.
5. Treat shopping like a treat and not a chore
Planning a shopping excursion can be such a great opportunity to rest your mind when you are an overachiever.
When you shop you are expressing creativity, fluidity, and intuition.
And when I say make it a treat, I mean to really make it a treat! Enjoy trying on the beautiful pieces. Have fun putting outfits together as you shop.
Also, a yummy snack and a drink between stores can be a fun addition to the day too. Preventing burnout is all about making time for the things that make us feel good. Why not make the excursion even more enjoyable?
---
Listen…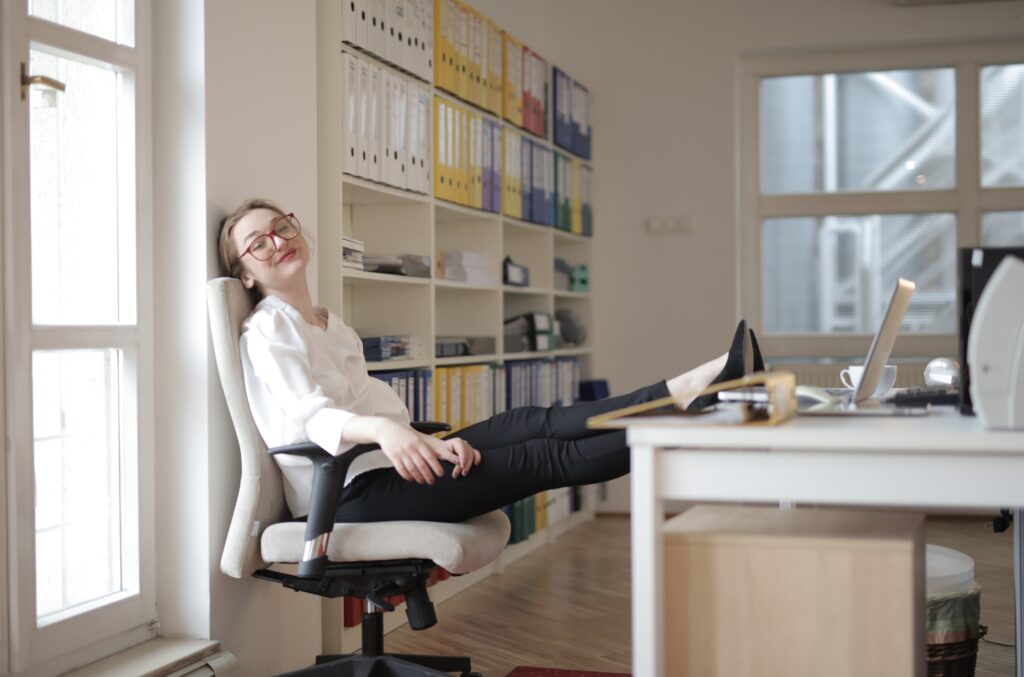 You've got the drive, and now it's time to glide towards your dreams with balance and ease.
If you need help with any or all of these steps you can book a free discovery call with me to discuss next steps towards kissing burnout goodbye.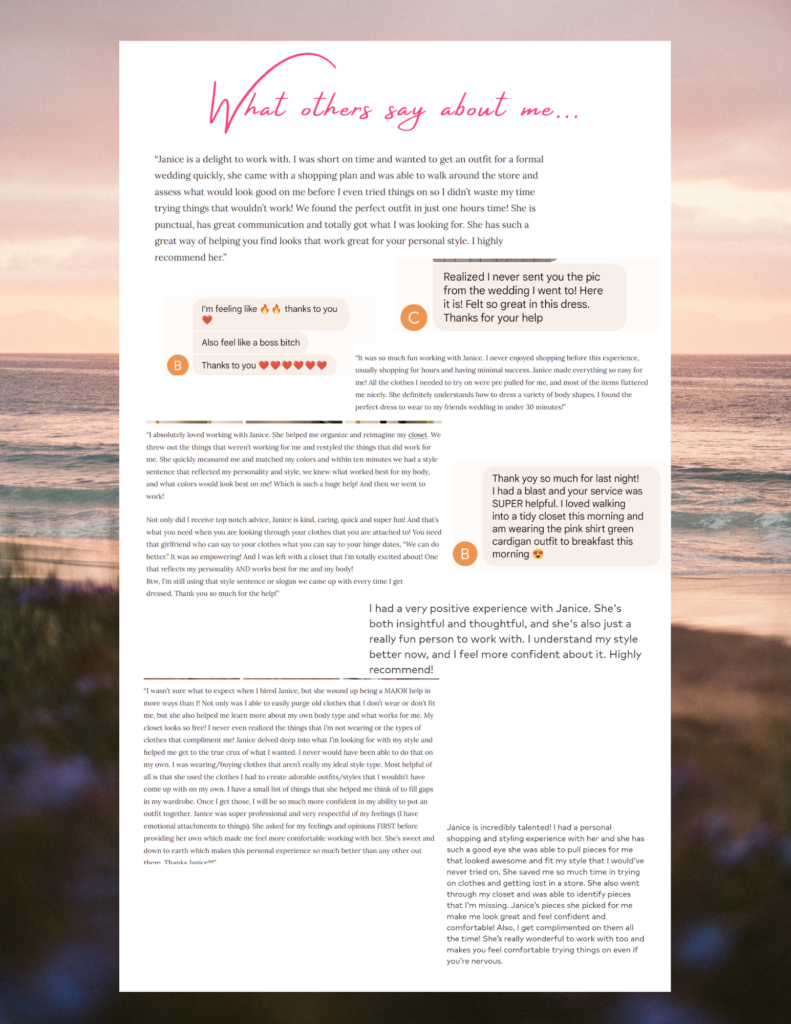 Hi! My name is Janice. I created my signature program From Hustle & Burnout to Balanced & Breezy program when I realized that so many hardworking young professional women were struggling to achieve their dreams while living a balanced life. They would try to look for answers in things like blog articles about how to climb the career ladder without stress or watching Youtube videos on new methods for being more productive but they only found themselves more exhausted than before. Through embarking on my own journey to find balance I found a way to actively keep myself from falling into burnout.
I am so excited to meet you and help you go from hustle and burnout to balanced and breezy.