Me Oh My! My first blog post everrrr! After months of thinking and planning I am so excited that this moment is here. And I am so grateful to all my friends and family for supporting my dream.
Okay… let's get down to business…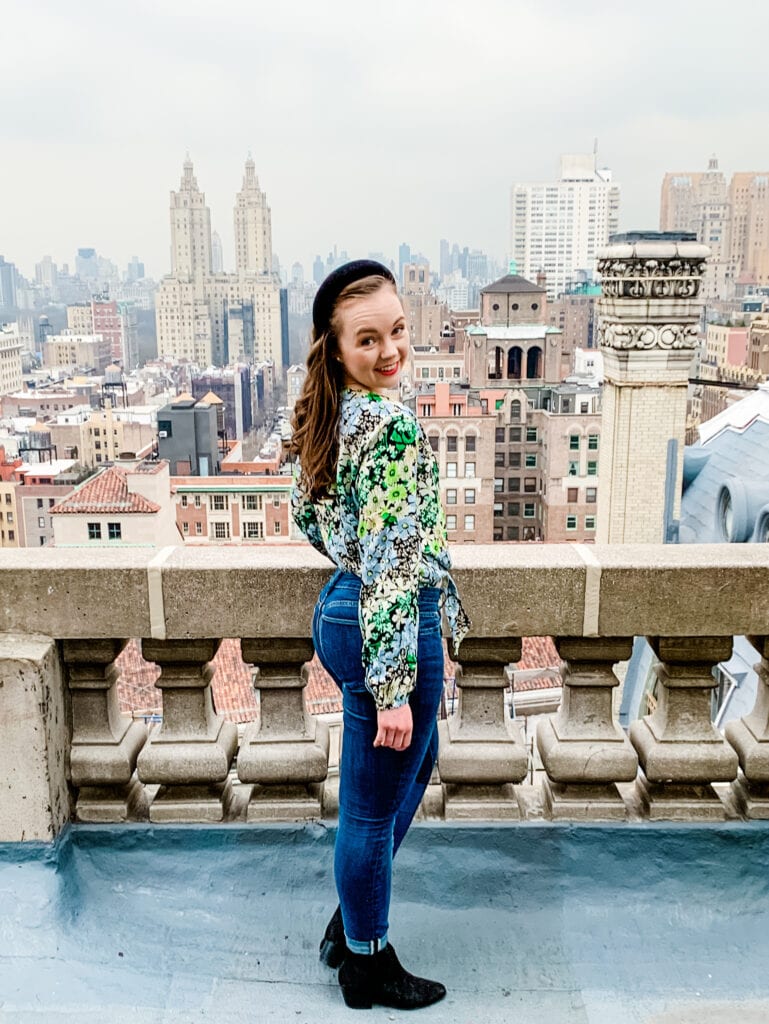 ​I am not ashamed to admit I love warm weather! My spring fever tends to set in New Years Day. I have a running joke with my Mom that January 1st starts Beach Boys music season.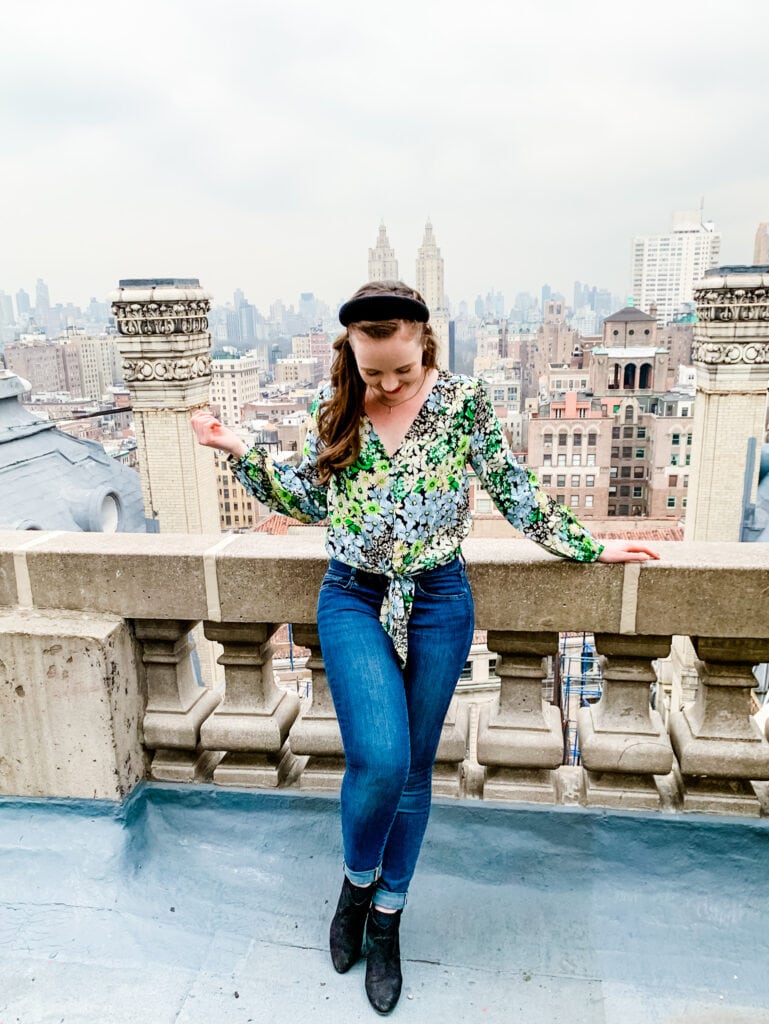 Well there may be 5 weeks until spring… but that doesn't mean I can't find ways to welcome the season in early… right?
I've been loving finding ways to remind myself that spring is coming. One of those ways is by wearing florals. This blouse from H&M is my new favorite! With the dark floral pattern and cut of the shirt I feel like it will still be a great piece as we move into spring!