I've always loved the classic idea of a little black dress (LBD). I decided to do some research and it turns out…
"Fashion historians ascribe the origins of the little black dress to the 1920s designs of Coco Chanel and Jean Patou intended to be long-lasting, versatile, affordable, and accessible to the widest market possible and in a neutral color." Wikipedia. ​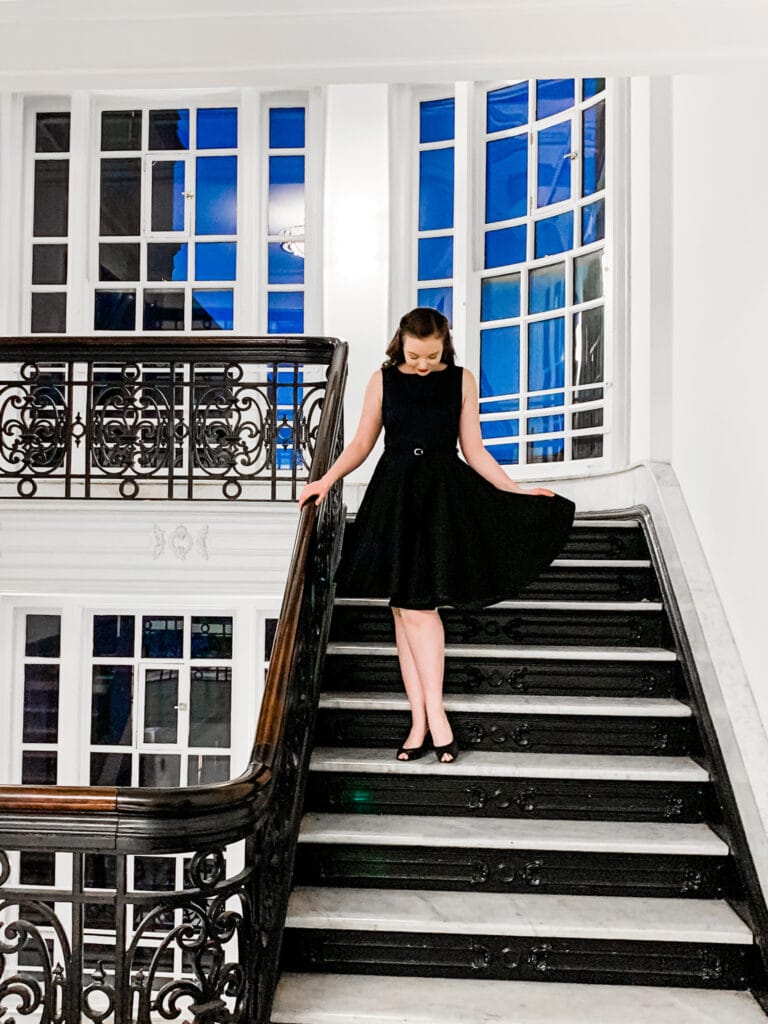 Having a lower budget for clothes, I love the idea of having such a versatile piece. Never really having a LBD myself, I decided to treat myself to this 50's style one by Grace Karin.
I am so excited to have a single dress that will work for a night out on the town, a wedding guest ensemble, and a business office outfit.