Spying an item I already own is sometimes all it takes to draw me toward an inspiration photo. I get so excited about the prospect of seeing the item in a new light and styling it in a different way. In this case it was my Grandma Jan's red pillbox purse. I have only used it a small handful of times. I loved styling it with this 1940s / 1950s green and plaid fall outfit.
Inspiration Photo: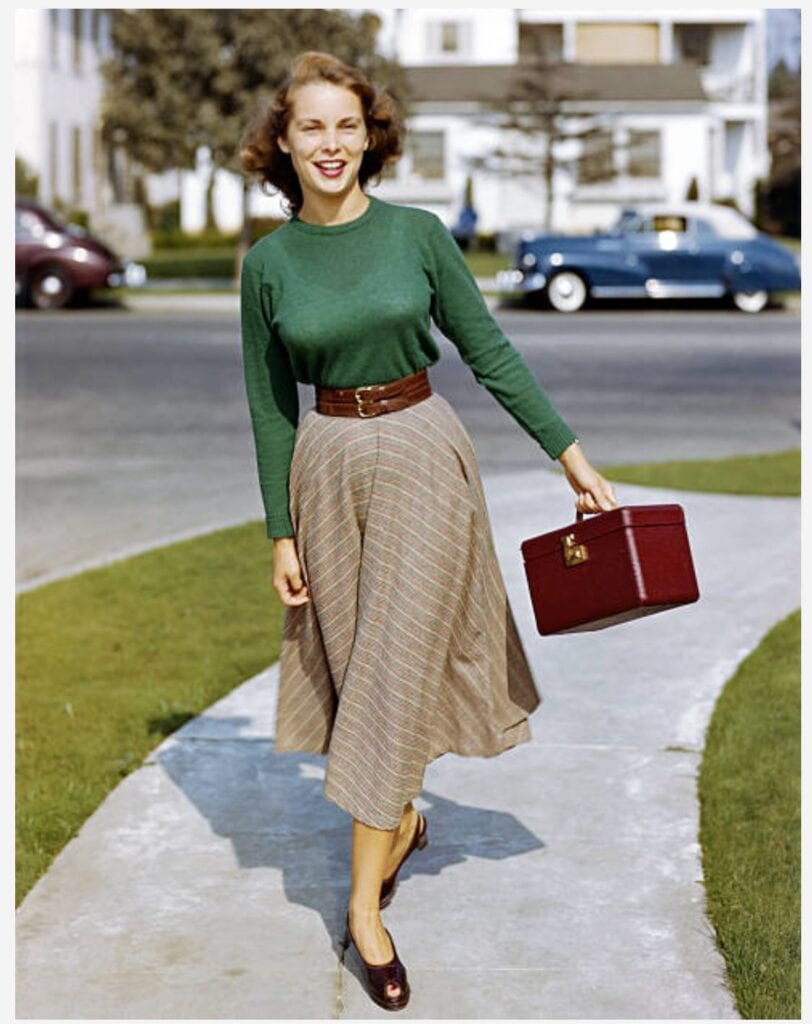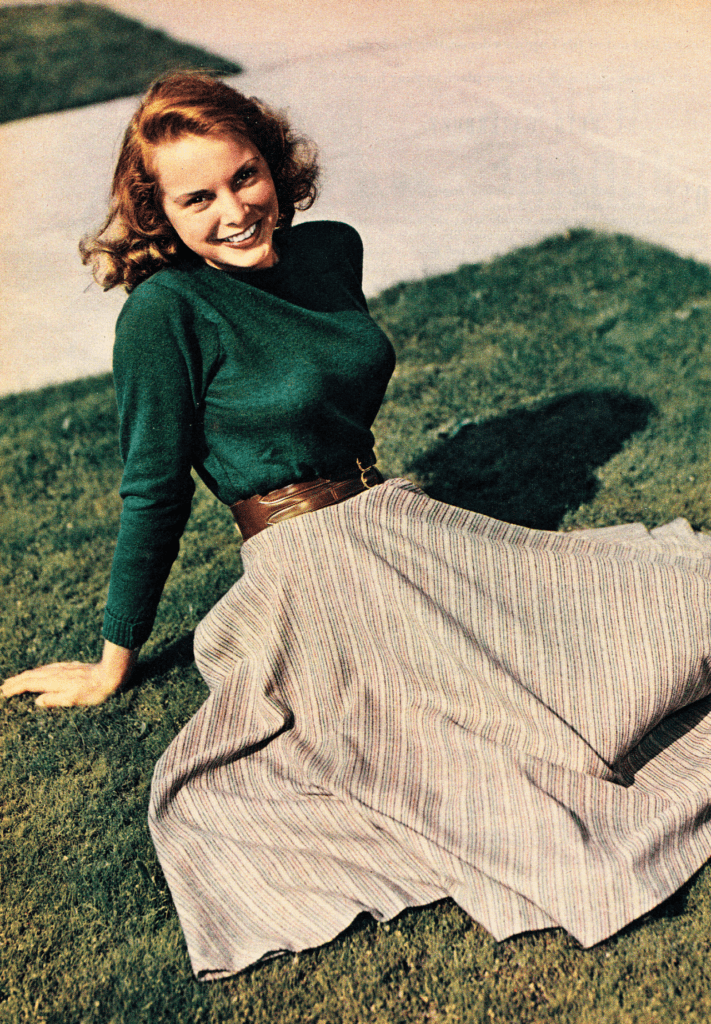 In these photos of Janet Leigh from 1949 she is carrying a burgundy train case. I instantly thought of my red pillbox purse that was my Grandma Jan's. I now have many of her clothes and accessories. They hold a very special place in my heart. I jump at any chance I get to incorporate any of her things into my style.
Where my eye was drawn: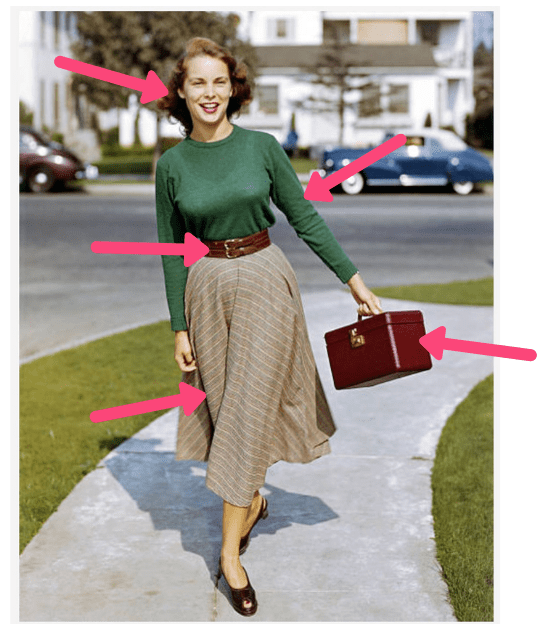 Textured hair
Green long sleeve top
Brown leather belt
Red train case
Pattered flare skirt
How I used the inspiration to put together my green and plaid fall outfit: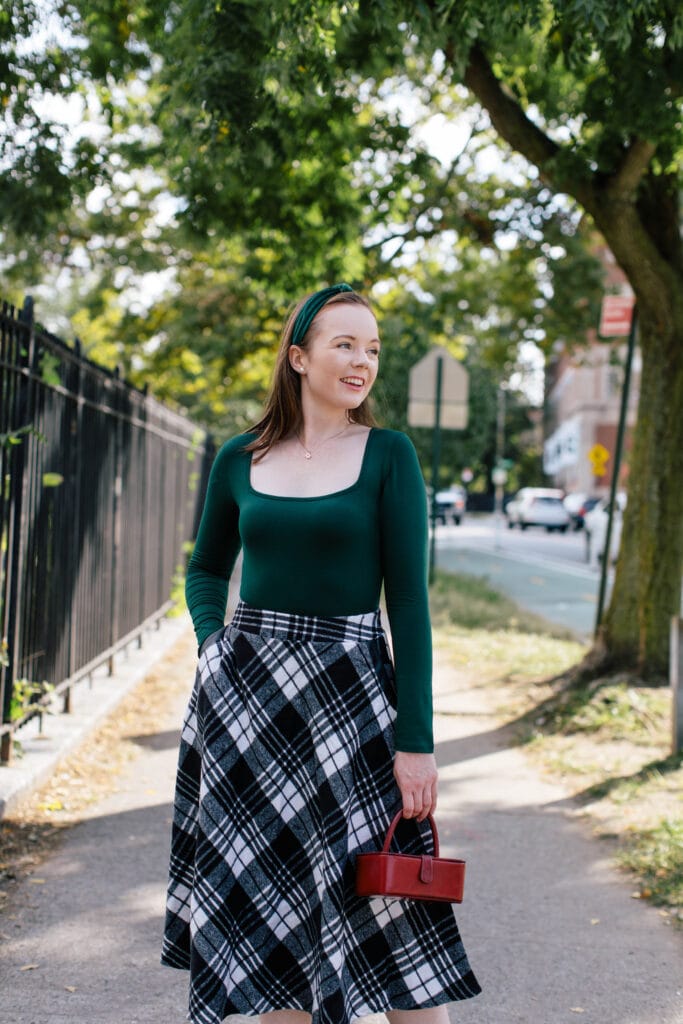 Textured hair – My hair takes forever to curl! Instead of trying to re-create her gorgeous, but time consuming, tousled curls I kept it simple and modern with a knotted headband.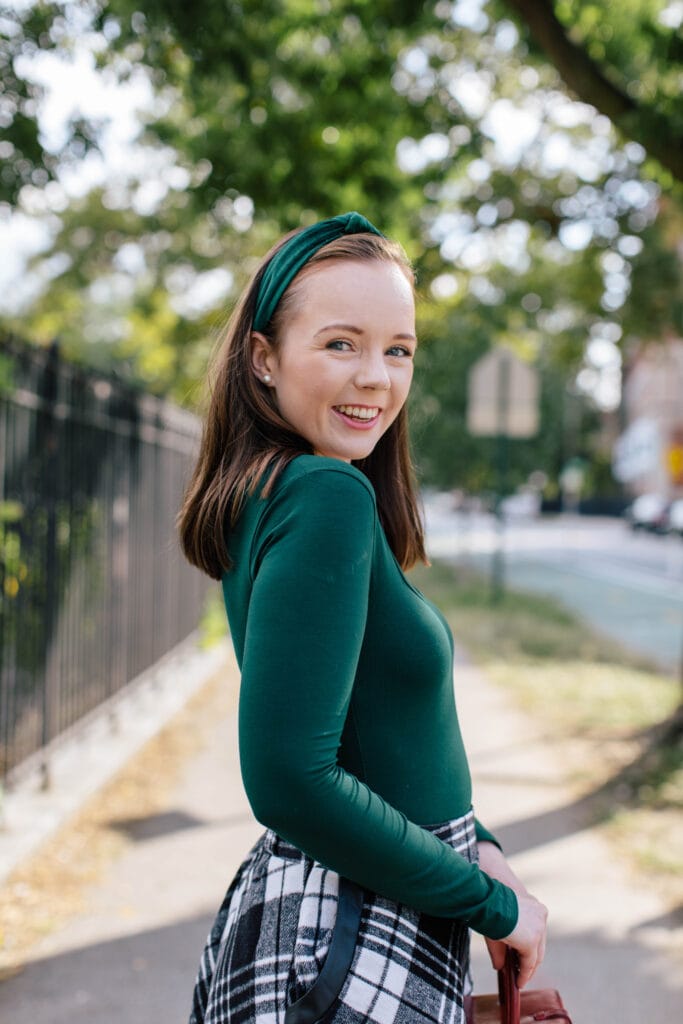 Green long sleeve top – This point was a little harder to achieve. I knew I wanted to try to match her green top, but I wasn't having much luck in finding a long sleeve green top I liked. I sometimes find it challenging to find the right top to tuck into a skirt. Being smaller chested I run into issues with the tucked in blouse becoming baggy on my frame. To get around this, and also modernize the outfit a little more, I purchased a green bodysuit.
Brown leather belt – I didn't really feel like a belt was going to work well with the skirt I chose. Instead I incorporated brown with my Chelsea Crew heels.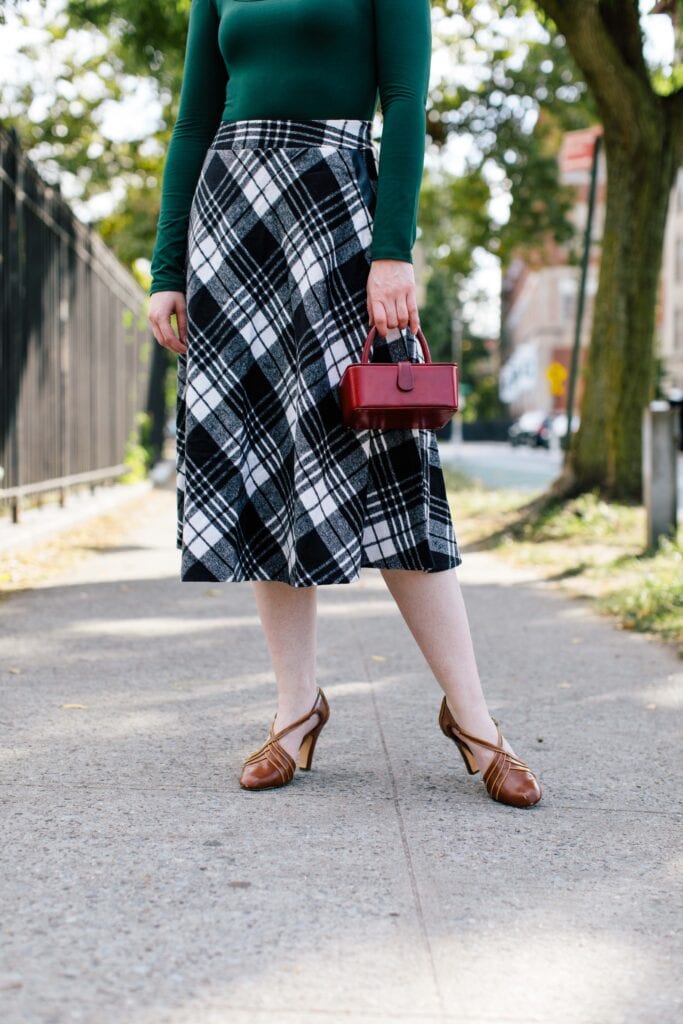 Red train case – When I saw the train case in the photo I instantly thought of my Grandma Jan's red pillbox purse. This is one of my favorite things of hers that I now own.
Pattered flare skirt – Not being the biggest fan of the color of her skirt I decided to stick with the patterned flare style but opted for a black and white plaid skirt.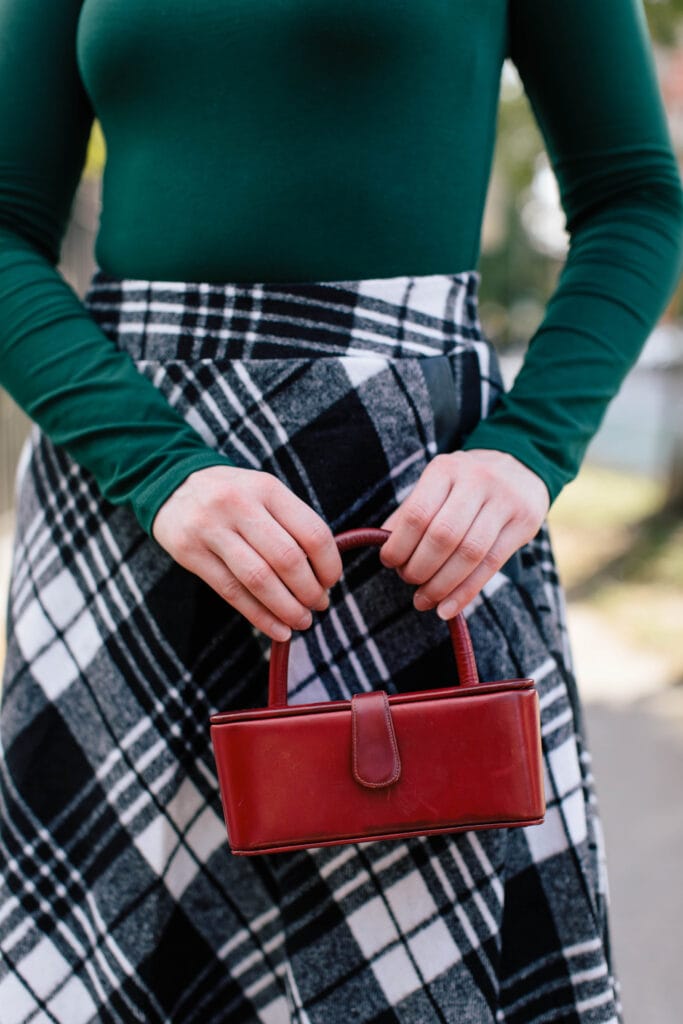 ---
Outfit Details:
---
Photos by Allie Provost; pretaprovost.com