I have always wanted a vintage style sheath dress. I was so excited when Retro Stage told me they would be giving me one. When I saw the rich green color, gold satin bow, and classic sheath cut I instantly fell in love. As this green sheath bow dress is very obviously vintage inspired by the late 1940s to the early 1960s I used contemporary touches to finish the look.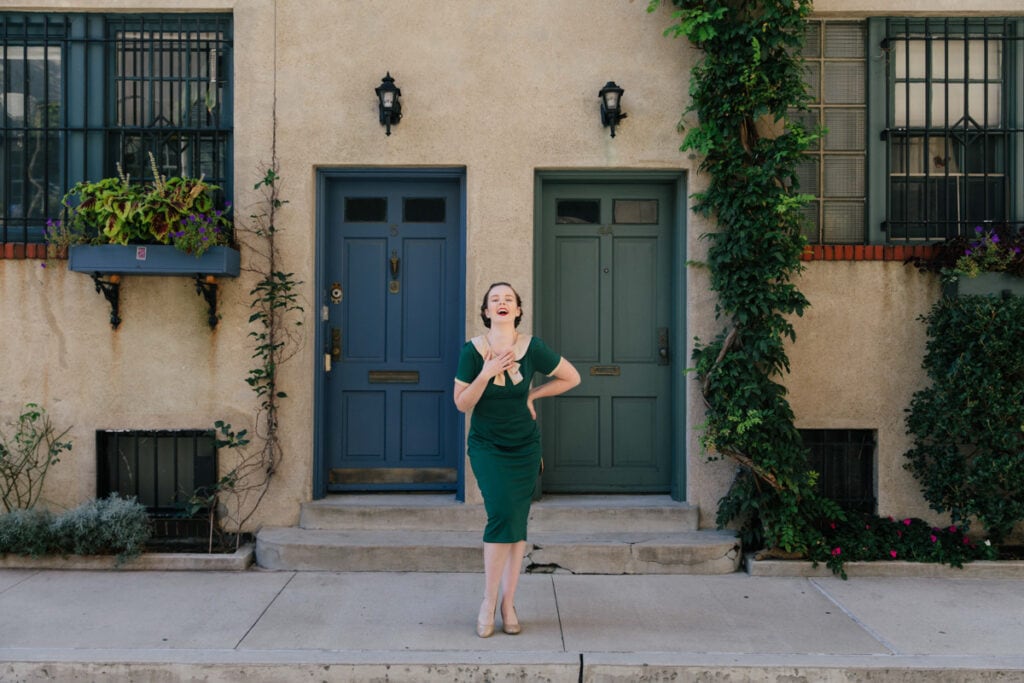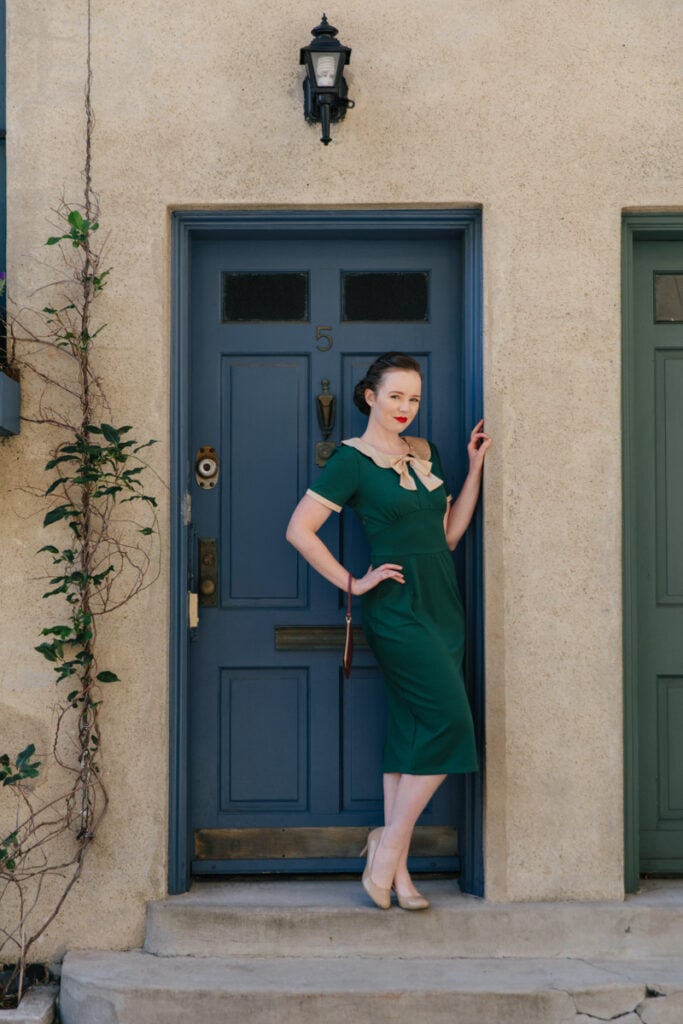 Sewing Pattern Inspiration Hack
Sometimes when I am looking for inspiration when I already have a particular piece of clothing in mind it can be tricky. From time to time when searching a decade I will keep getting images of stereotypical, almost caricaturized, outfits from the time. Or if I search for the type of clothing I'll only get images of current clothes for sale in that style.
Sewing pattern photos have become my latest style hack when looking for inspiration. In this instance I searched "1960's sheath dress sewing pattern."
I noticed that in most of the drawings the women are sporting a red lip, pumps, and small handbag.
Modern Finishing Touch for my Green Sheath Bow Dress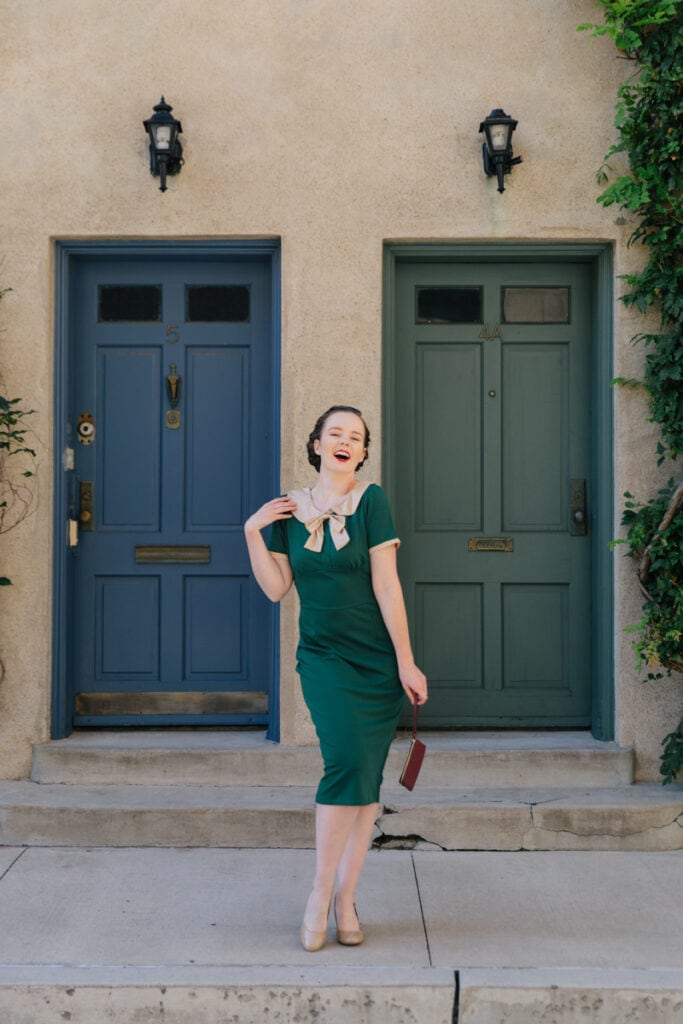 Taking inspiration from the patterns I chose my patent nude pumps. These are a wardrobe staple for me as they work with just about everything; vintage or modern!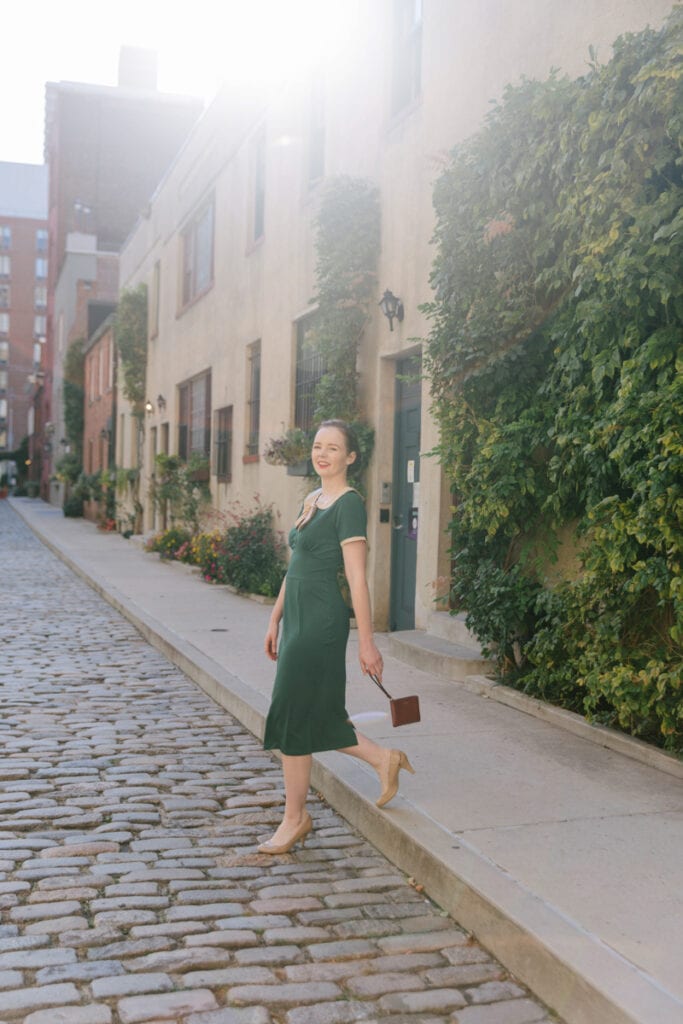 I grabbed my wine colored Coach wristlet as my handbag option. Its simple design makes it a timeless piece.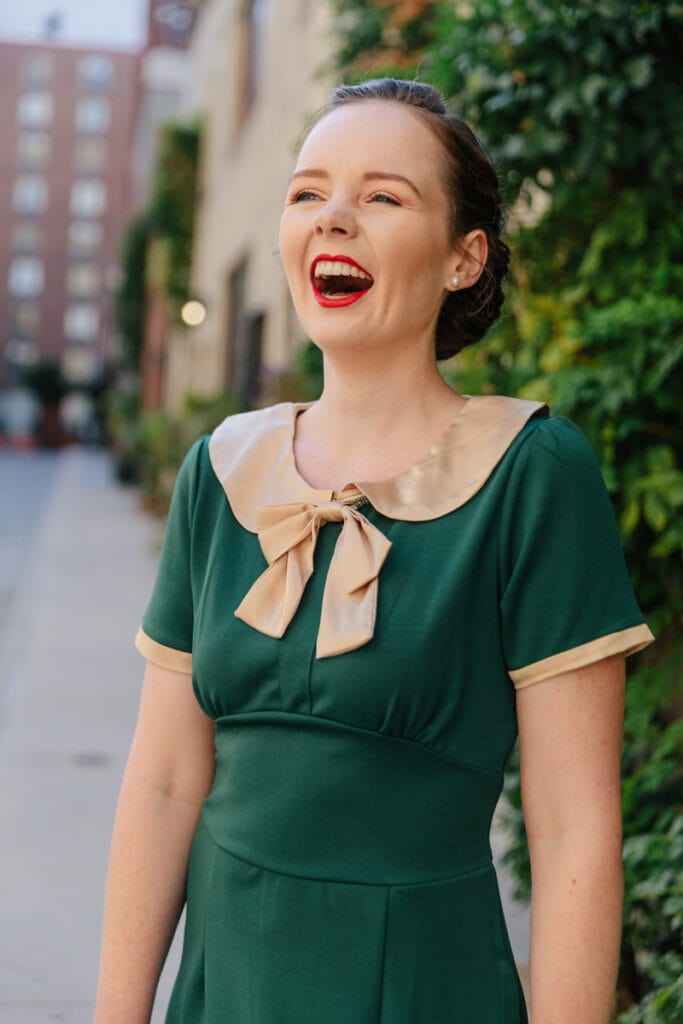 With the gold satin bow collar being a statement feature I chose to go without a necklace and just my white pearl earrings.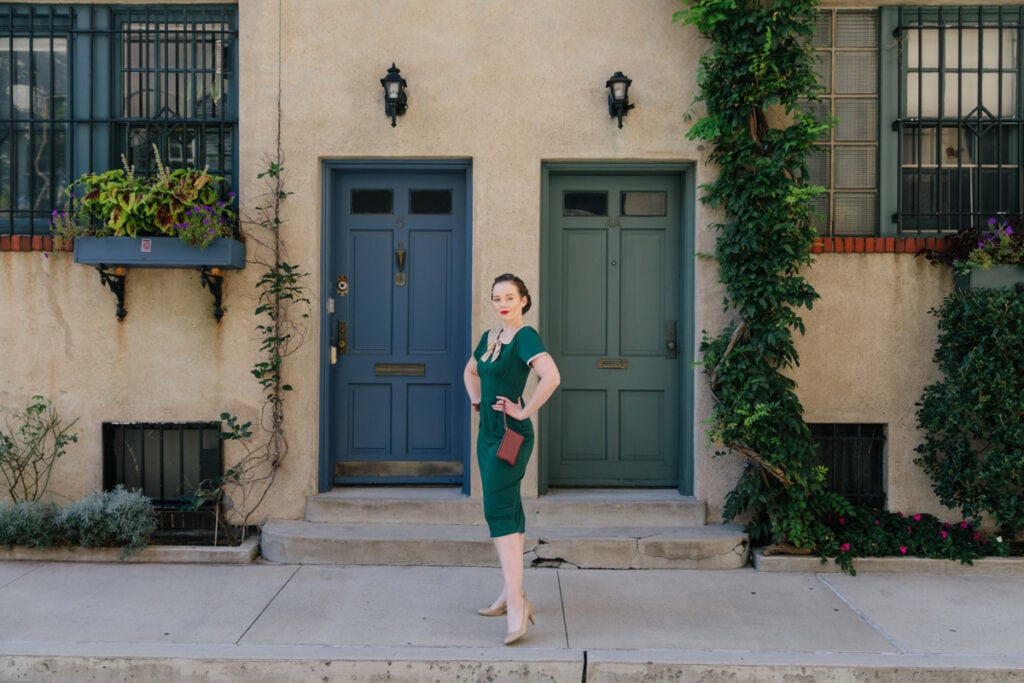 ---
Outfit Details:
For 15% off at Retro Stage use code JANICE15
---
Photos by Allie Provost; pretaprovost.com
---