It's no secret that the 1950's is one of my favorite decades for fashion. Any chance I get to dress in the 50's style I take advantage of!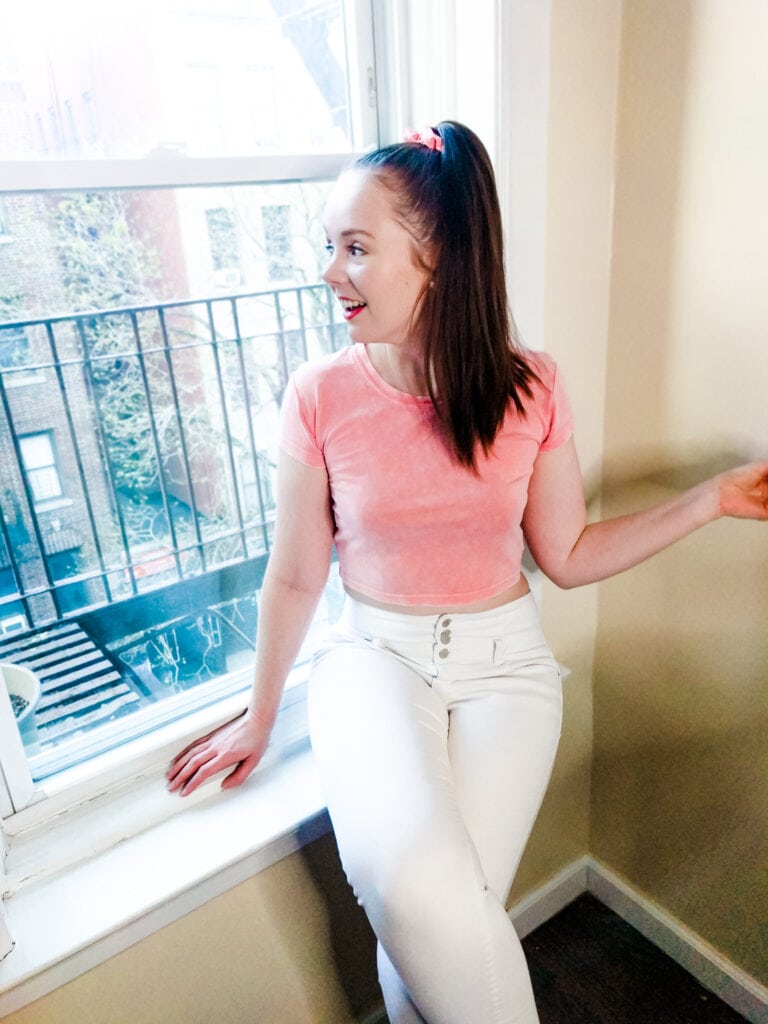 When I got this modern style peach crop top and matching scrunchie I immediately thought it would be fun challenge to try to dress it up in a vintage way.
With summer movies like Gidget and Grease on my mind, I decided to use that as my inspiration. I pulled my hair into a high-to-the-sky Bobby Soxer ponytail, threw on my high waisted white jean capris, and put on my green Chelsea Crew heels.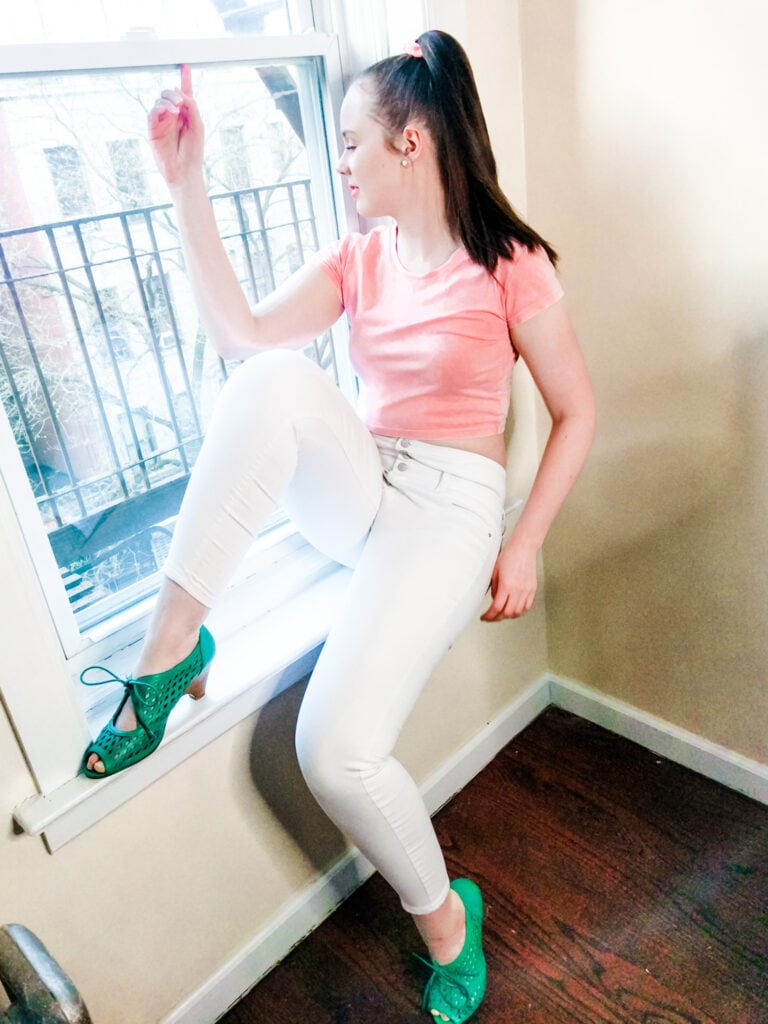 My favorite discovery about this whole look was that I realized all these pieces can be easily interchanged to still achieve a 1950's everday look.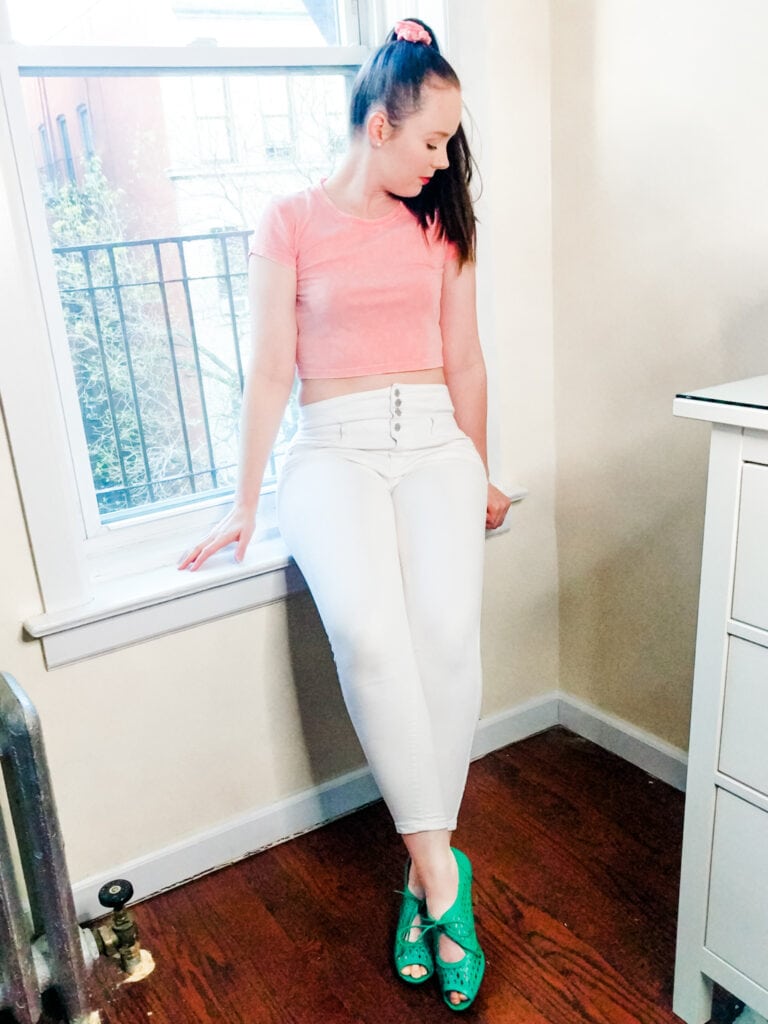 Everyday 1950's look = (crop top / t-shirt) + (capris / rolled jeans) + (fun colored heel / flat)