Pink jammies for the win!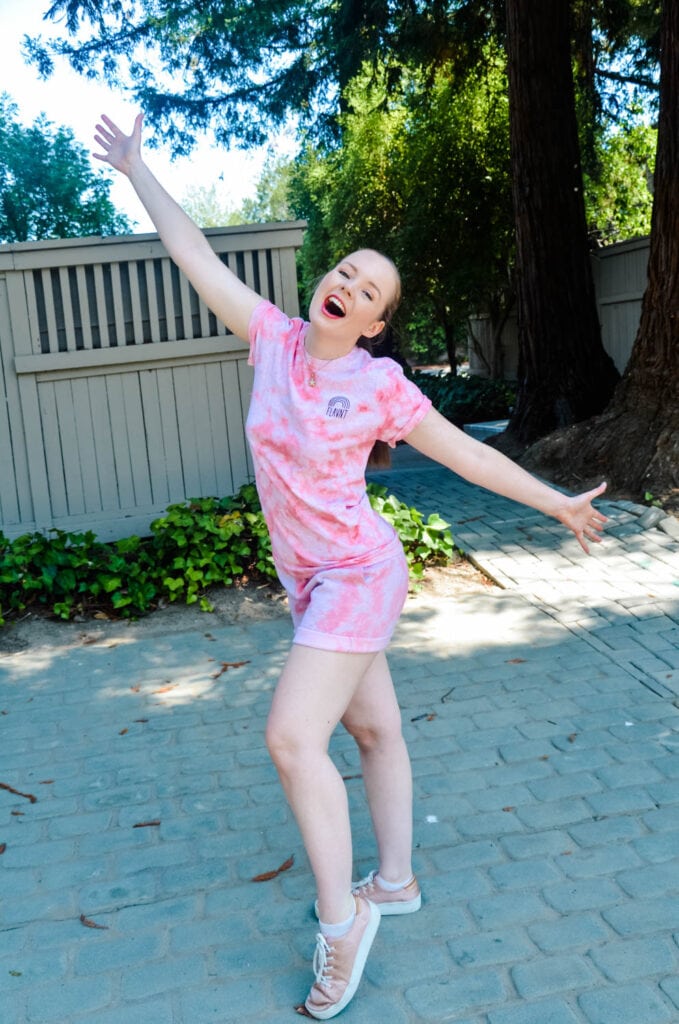 I am so excited to share the brand FLAVNT Streetwear as the second post in my Bought with Love series!
FLAVNT Streetwear is a Queer owned Austin based independent clothing company. They create clothing for the LGBTQ community (and its allies). They make the cutest lounge wear, including fun t-shirts, socks, and sweatshirts.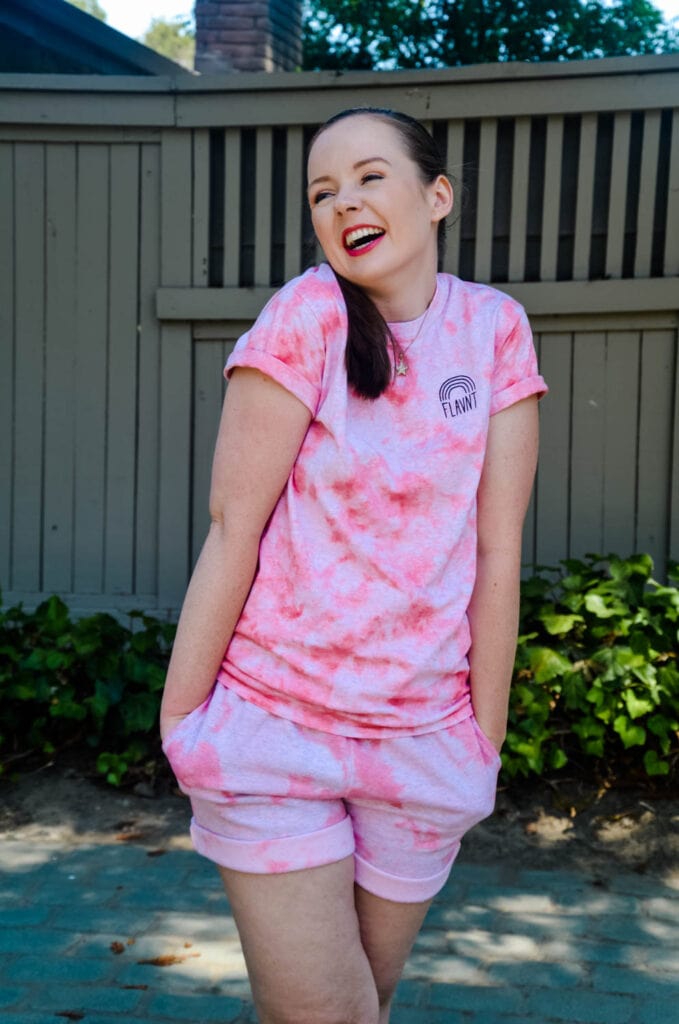 When I spotted this adorable pink tie dye longue set I knew I had to have it! I've been wanting to up my summer pj's game for a while. The shorts are made of sweats material and are so comfy! I love the vibrant pink tie dye that they did over the gray t-shirt and sweats. It is so creative and fun!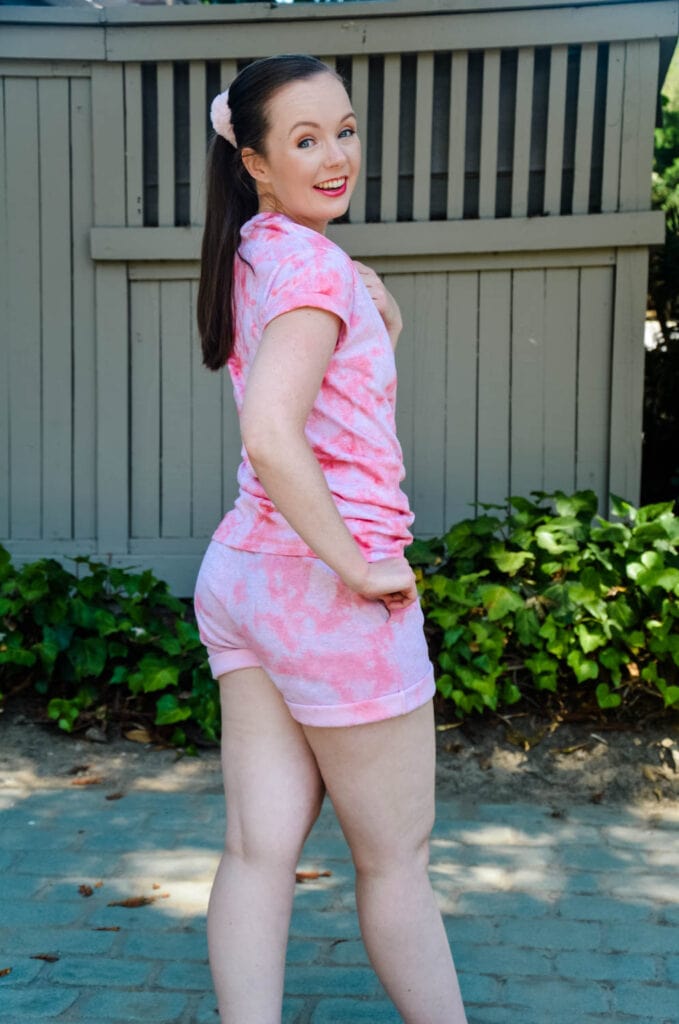 To shoot this outfit I thought it would be fun to go in an 80's direction with a high pony and big puffy pink scrunchy.