I ADORE a drop waist dress. They were all the rage in the 1920s and I so wish they were all the rage now! Their lack of trendiness caused a little issue when I tried to use Kathy Selden's costume from the movie "Singing in the Rain" as inspiration. I could not for the life of me find a blue pleated drop waist dress. So I had to get creative. The result?! Discovering a brand new style hack to replicate the drop waist shape. This easy-as-pie faux drop waist hack will have you doing the Charleston all winter.
Inspiration photo: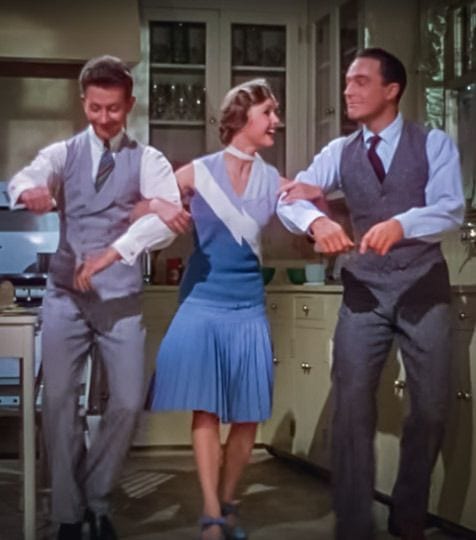 "Signing in the Rain" is my favorite movie ever! And if I could live out any movie musical number it would be "Good Morning." I would trade places with Debbie Reynolds in a heartbeat to tap dance around a glamorous Hollywood home with the handsome Gene Kelly and charming Donald O'Connor.
Debbie Reynolds's character, Kathy Selden, has so many fun costumes in the movie. But by far my favorite has always been the one she wears in "Good Morning." I sigh over her pleated blue drop waist dress, cute little blue tap shoes, and sweet little white scarf every single time. I knew I had to try to find some way to use her costume as inspiration.
Where my eye was drawn: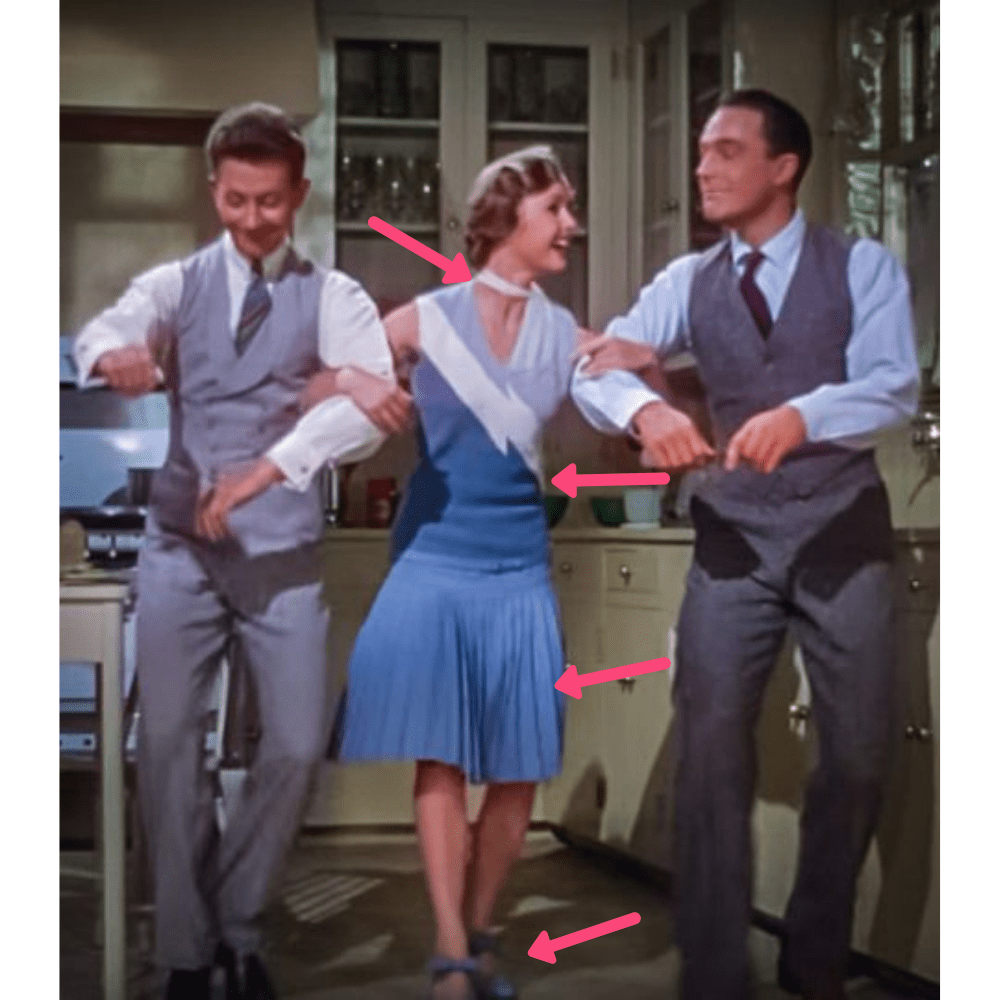 Sleeveless blue and white dropped waist dress
Pleated skirt of blue and white dropped waist dress
White scarf
Blue tap shoes
Faux Drop Waist style hack:
Easily add a touch of 1920s flair by layering a regular fit sweater over a midi skirt. This combo gives a faux drop waist look. Just make sure the sweater ends at the hip.
Using the elements to put this Kathy Selden inspired lewk together: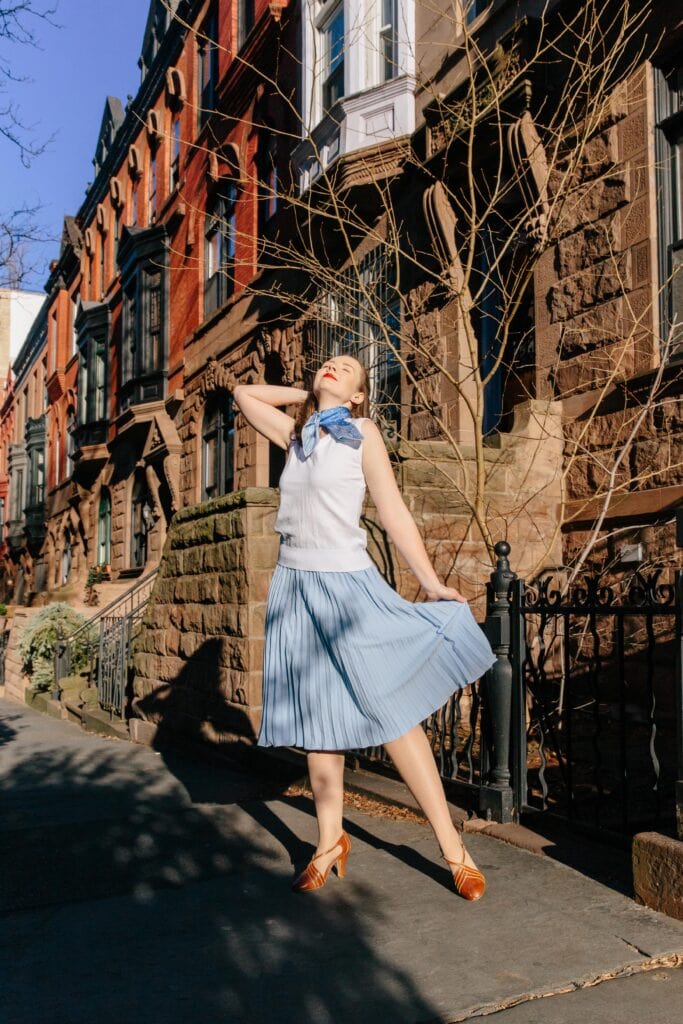 Sleeveless top of blue and white dropped waist dress: To mirror the top of her dress I opted for a white v-neck regular fit sleeveless sweater.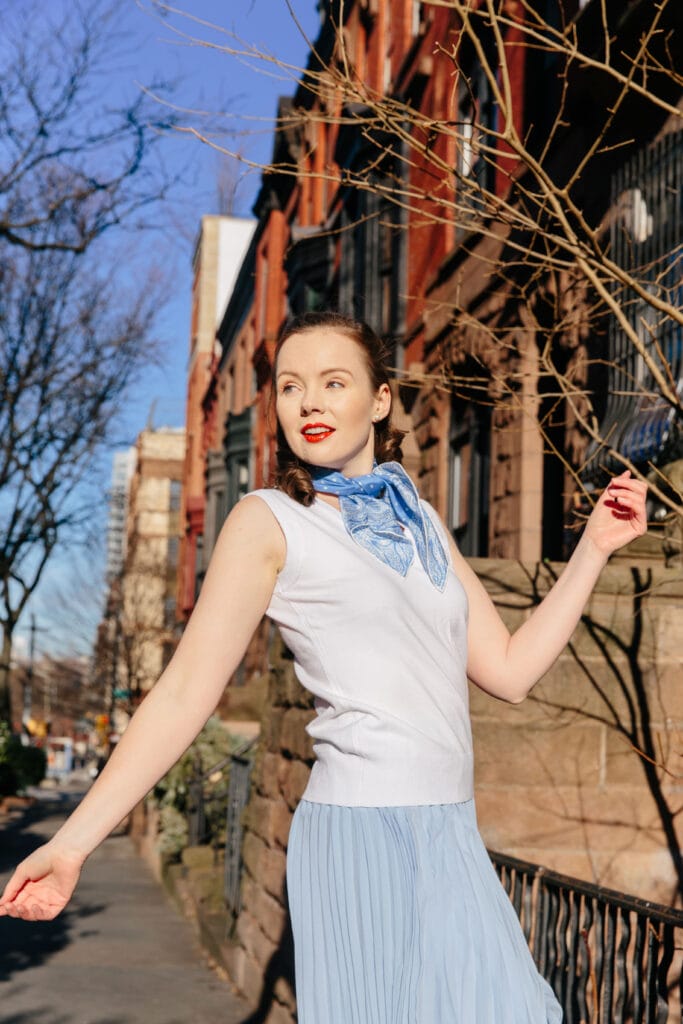 Pleated skirt of blue and white dropped waist dress: To complete the faux drop waist hack I choose a light blue pleated chiffon midi skirt.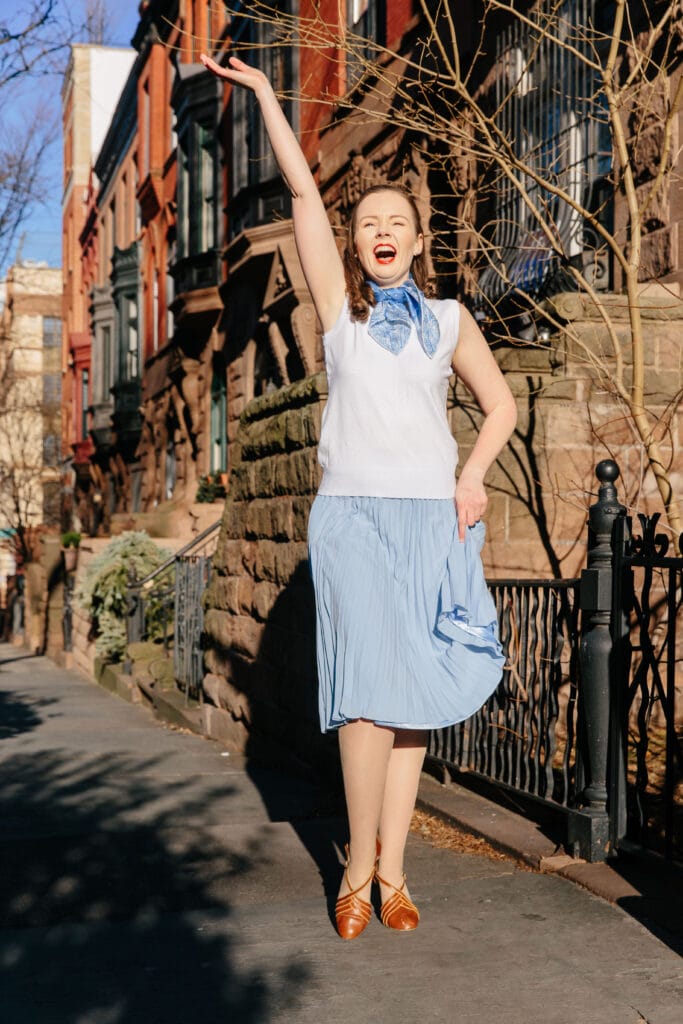 White scarf: Instead of a white scarf I chose a blue and white scarf to compliment the top of Kathy's dress.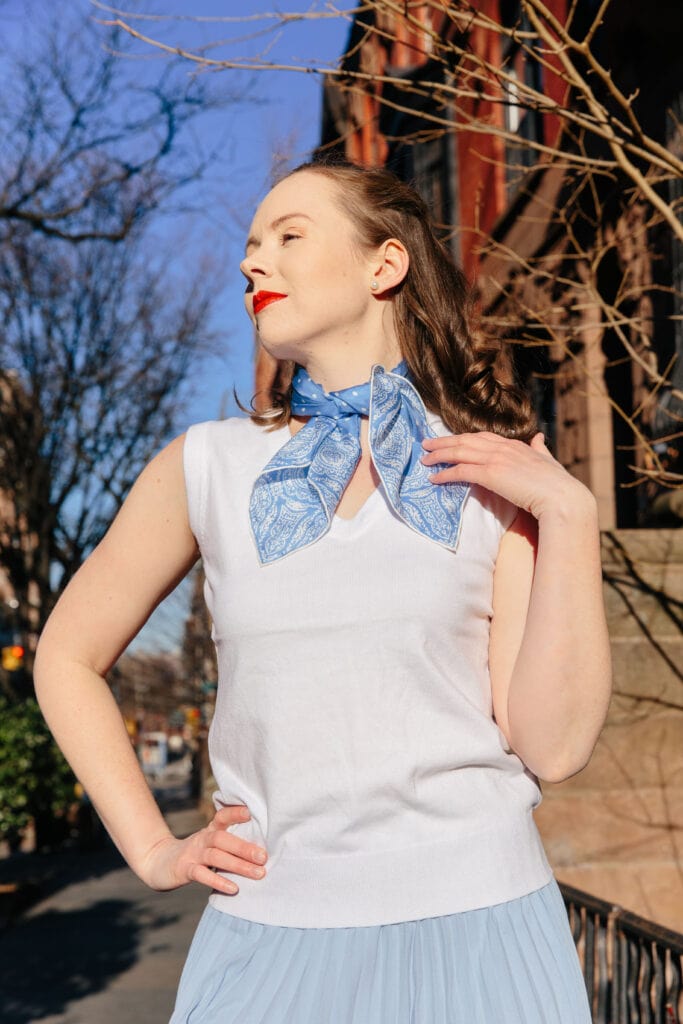 Blue tap shoes: One day I NEED to get cute little blue tap shoes with bows. But for this outfit I went with my brown leather heels for winter.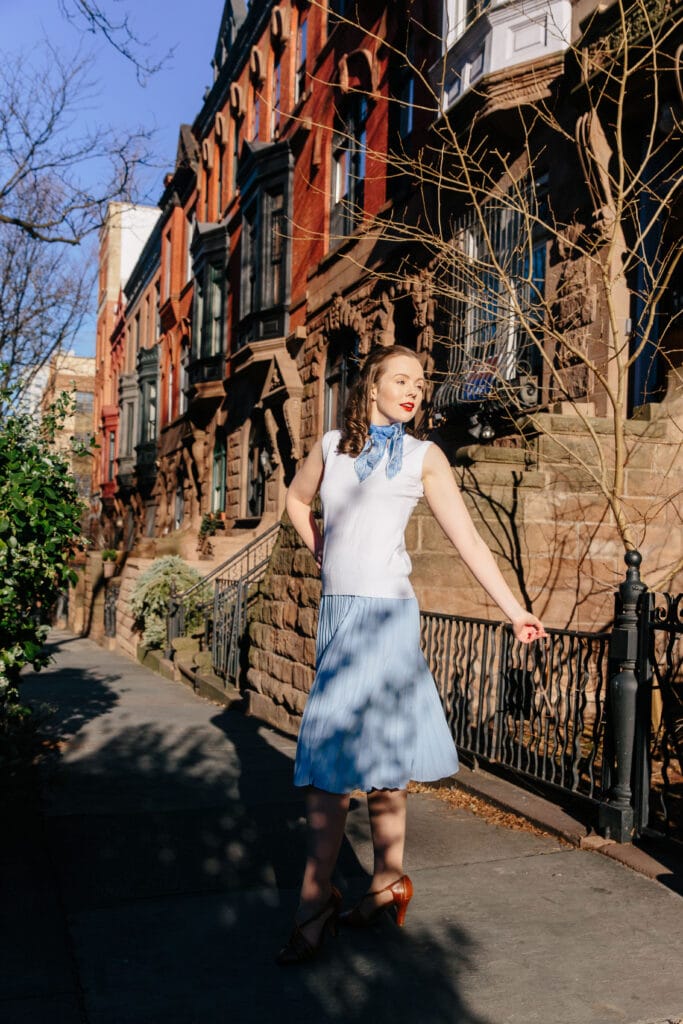 Outfit Details:
---
Photos by Nora of pretaprovost.com