When the temperature drops and the layers start to pile on it can get tough to dress for the cold fashionably.
New York City during the winter can be rough. Don't get me wrong the freshly fallen snow gracefully lining the beautiful old architecture of the city pulls at my heart strings. But this California born and raised gal has had to craft a few tricks for surviving real weather.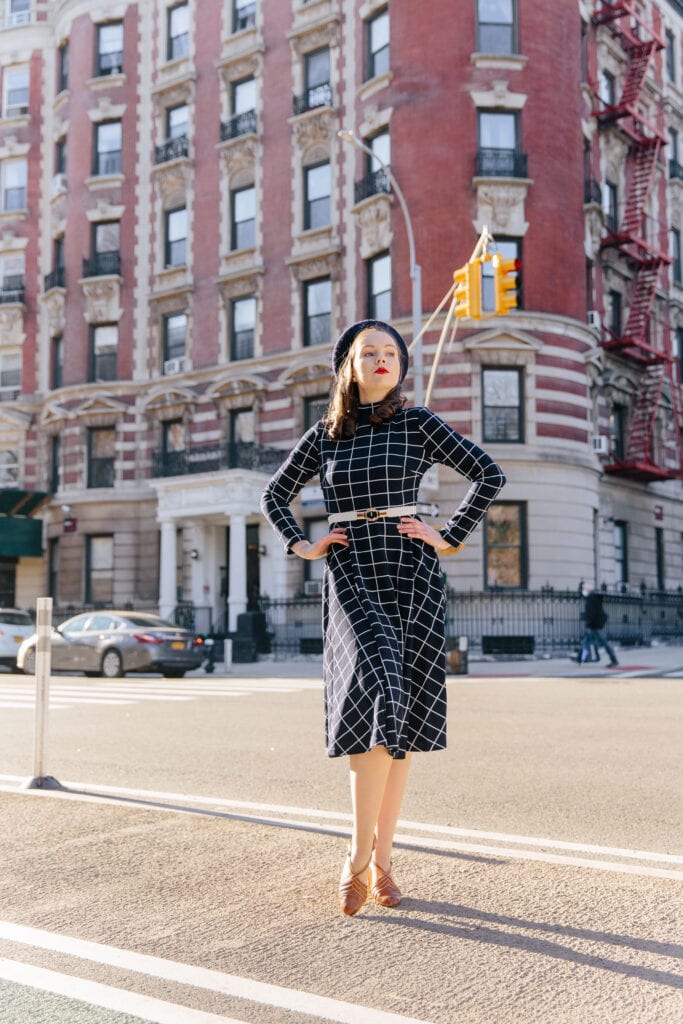 A California girl out of her element
In California we do get some chilly winter nights. But if you are just running from your car to a restaurant, or wherever, you can get away with not bundling to the max. In New York, though, it is tricky. Here in the city I walk most everywhere. So as soon the weather drops below 55 degrees Fahrenheit the layers start happening.
I, obviously, LOVE dresses and skirts. But during the winter I really can't stand going bare legged once it drops below 55. So that either means I need to break out some jeans or go for my black tights. I do love black tights, I just don't love how they look with many dresses and skirts. They sort of break up the line of the dress or skirt in a way that bare legs wouldn't.
My sneaky trick to dress for the cold fashionably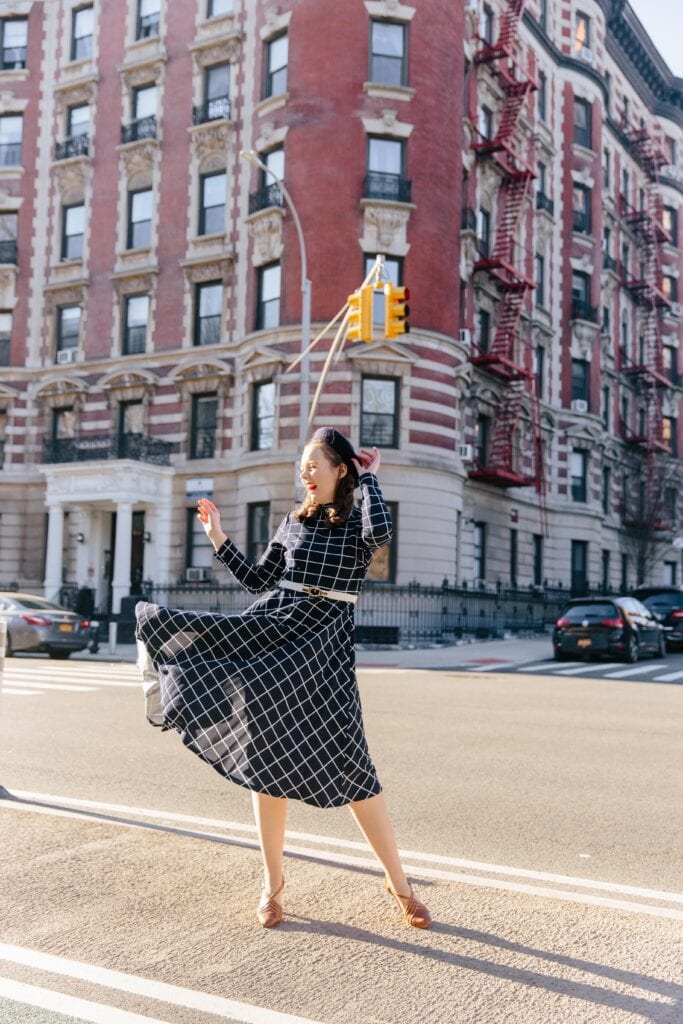 My sneaky trick… nude nylons! While rummaging through dance tights one chilly winter day, a few years ago, this trick dawned on me. I was frustrated that it was too cold to go bare legged and I had to go with black tights. While digging through way to many pairs of nude dance tights I realized, why don't I just wear one of these?!
Tips for keeping it "cool"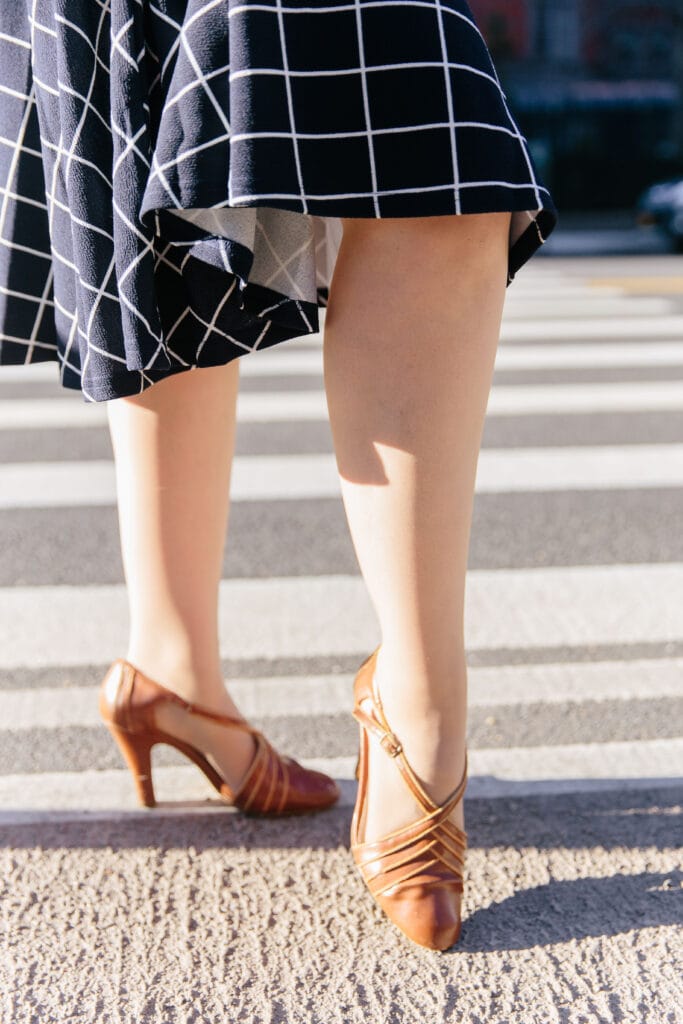 For a long time nude nylons have been seen as something older women or members of the royal family wear. I think this is down right silly. Live your truth! Plus wearing nylons means you don't have to shave so…. score!
But if you are concerned thinking you might stick out here are a few tips to keep your nude nylons a sneaky secret:
Fit: Make sure that they fit you properly. Too large and they will gather at your ankles and behind your knees. Too small and they will start to pull the fabric in different directions creating a weird pattern. Always consult the back of the nylon package to chose the best size for your weight and height.
Sheer: Opt for nylons with verbiage like "sheer" or "semi-opaque." Being able to see some of your natural skin will make the nylons less obvious.
Matte: Nylons with a shine or sparkle are so much fun! But if you want your sneaking trick to dress for the cold fashionably to go unnoticed go for matte nylons.
Inspiration photo:
This outfit was inspired by Sutton Foster's costume in the 2011 Broadway Revival of Anything Goes.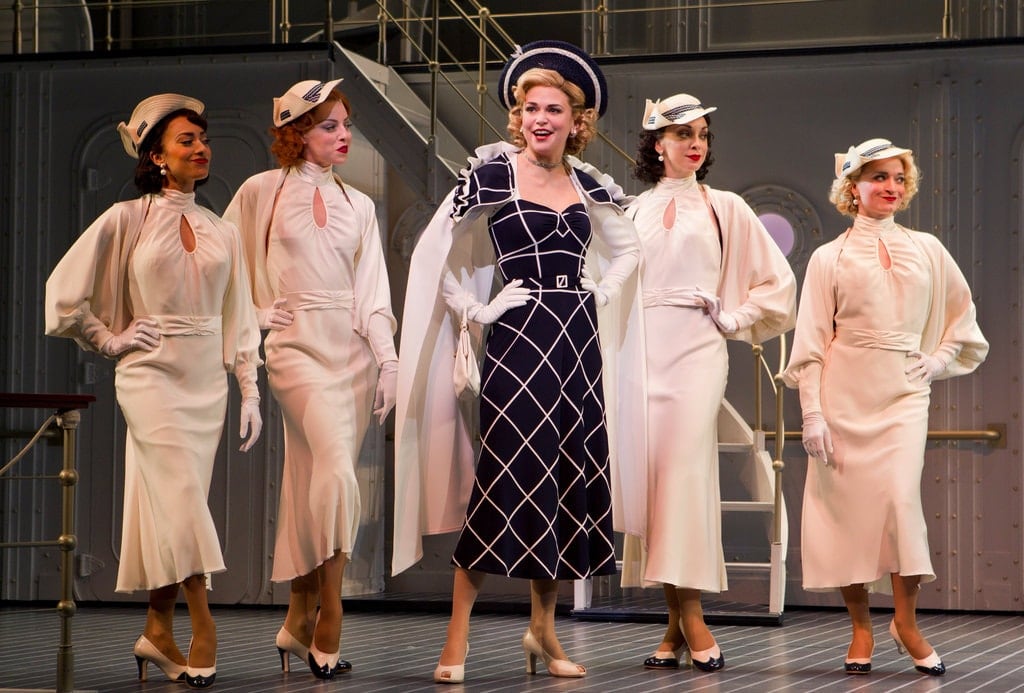 Outfit details:
Shop the post:
---
Photos by Nora of pretaprovost.com