I spend a lot of time at home alone. Being by myself so much I can sometimes feel my confidence drifting away. This usually happens after several days of gray sweats and not seeing the sun. Not that sweats are anything to be ashamed of, I just find that my mood starts to reflect the color I'm wearing… gray. But never fear! I have found that it's easy to bring back that pop of confidence with a touch of color. Using a little 1920s inspiration from one of my all time favorite musicals I broke out of my post holiday blues in style.
Add a pop of confidence with a touch of color:
Whether we realize it or not, color has a major affect on our emotions. Ever feel bummed out after a week straight of gray rainy skies and no sun in a big beautiful blue sky? This affect extends to the clothes we wear.
I know for me it can be easy to get lazy with how I dress. I live alone and work remotely so it's rarely mandatory for me to have to dress to a certain standard. I will sometimes fall into a slump of just wearing the same old gray sweats on repeat. After a few days I find that I don't feel super great about myself. My self-confidence will have drifted away as the grayness has seeped in. My quick fix for getting out of that slump is to don some color! You'll perk up a bit more each time you look down or in the mirror.
And if adding color to your outfit feels intimidating start simple. No need to dress like a highlighter (but if that is your vibe, go for it!) Just start with one colored piece and keep the rest neutral.
That's what I did to cure my post-holiday sweats slump. Taking inspiration from the go-getter Millie Dillmount I mimicked her purple (one of my fav colors) drop waist dress, but then went with neutrals to complete the look.
Inspiration photos:
"Everything today is thoroughly modern!"

Thoroughly modern mille – The Broadway Musical
I know what you are thinking… Did "Thoroughly Modern Millie" inspire my blog name? ABSOLUTELY!!! I fell in love with the Broadway musical when my high school did it my freshman year. I could definitely relate to Millie Dillmount's small town girl chasing her dreams in the big bad apple.
Side note: While I adore the musical. There are parts of it that are racially insensitive and I do not condone or associate with.
Where my eye was drawn: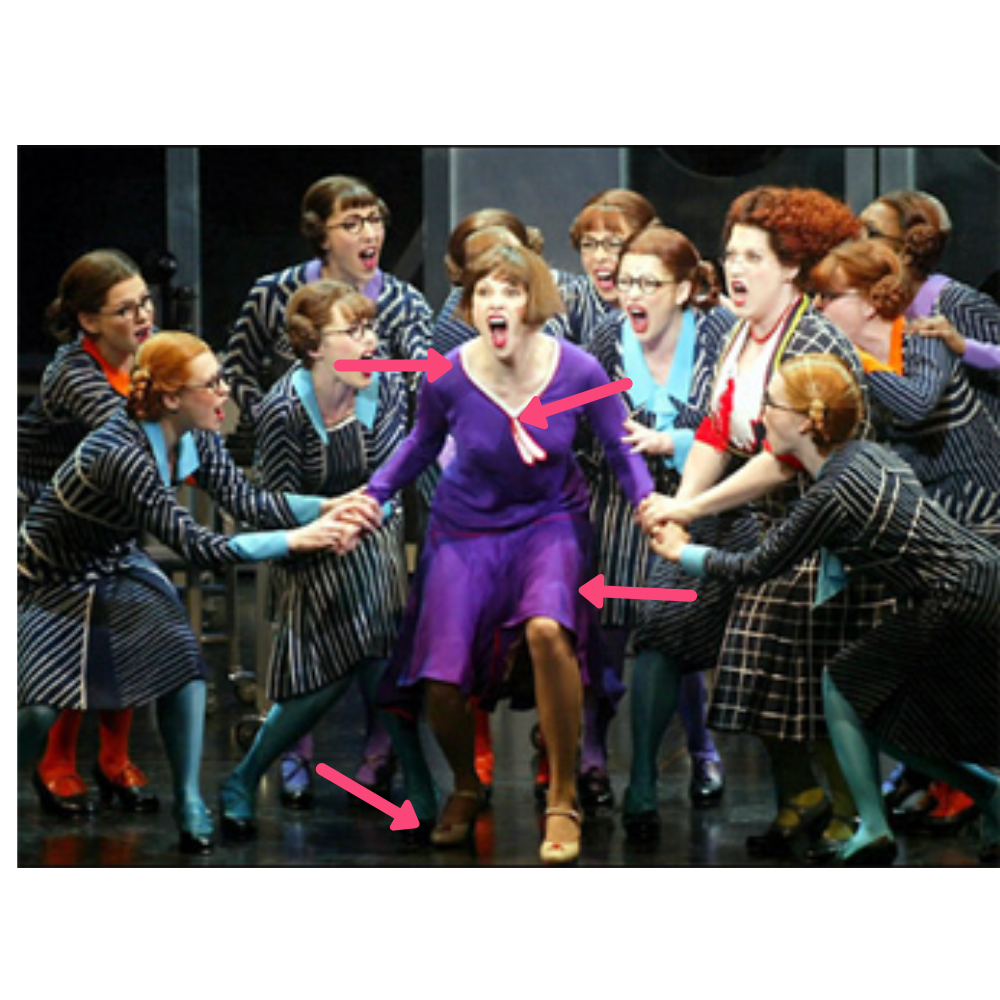 Purple drop waist dress
White handkerchief detail on dress
Red detail on dress
Nude Heels
Using the elements to put together this modern lewk with a pop of confidence: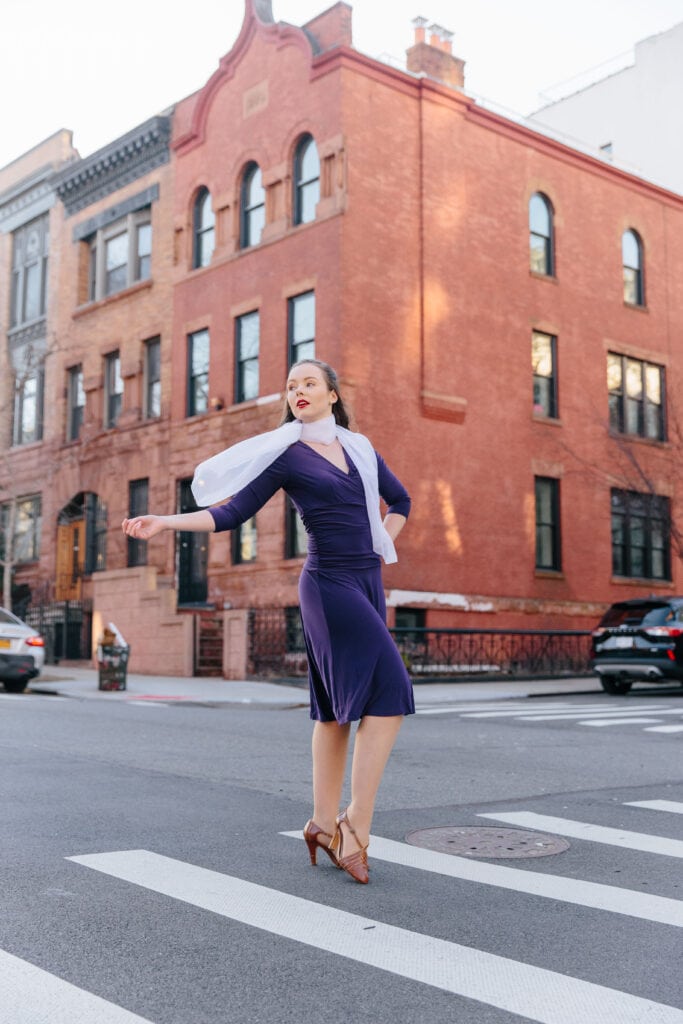 Purple drop waist dress: Wanting to match her gorgeous jewel-toned purple dress I donned a v-neck drop wait dress of a similar shade. The slim fit and v-neck helped modernize the look, while the dropped waist provided a nice nod to the 20s style.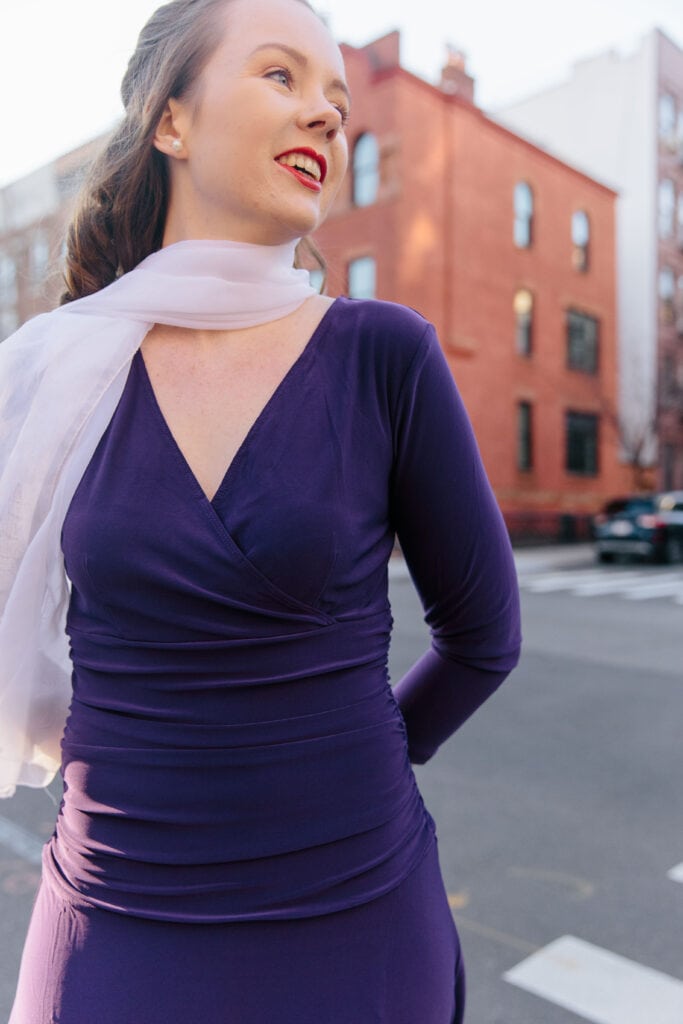 White handkerchief detail on dress: I went with a white scarf to keep warm and match the handkerchief detail.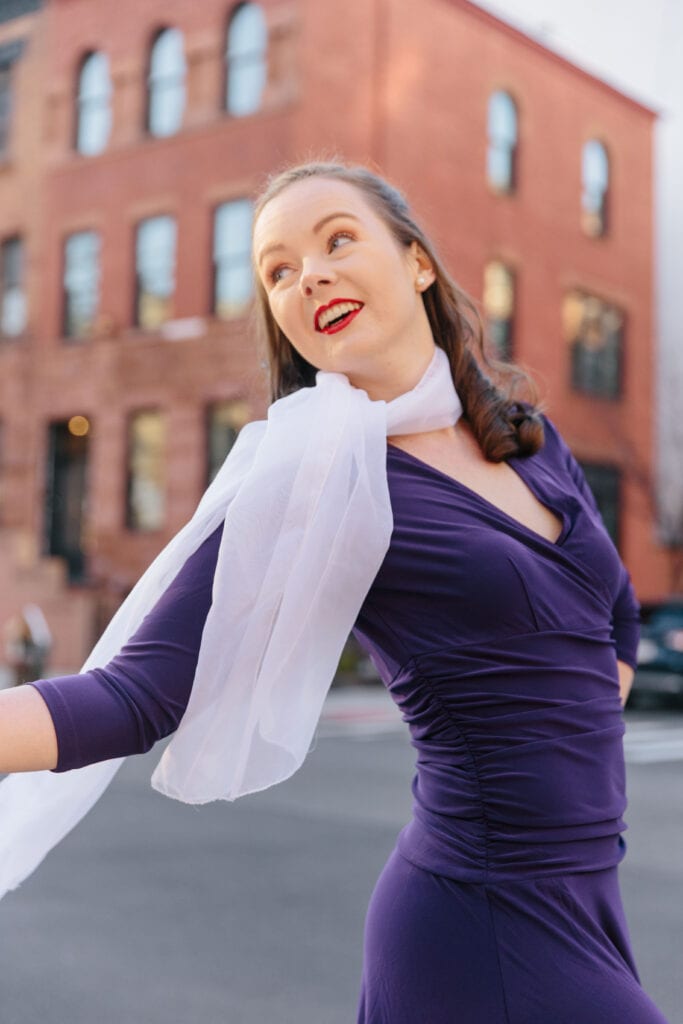 Red detail on dress: I put on a bright red lip to honor the inspiration's red detail.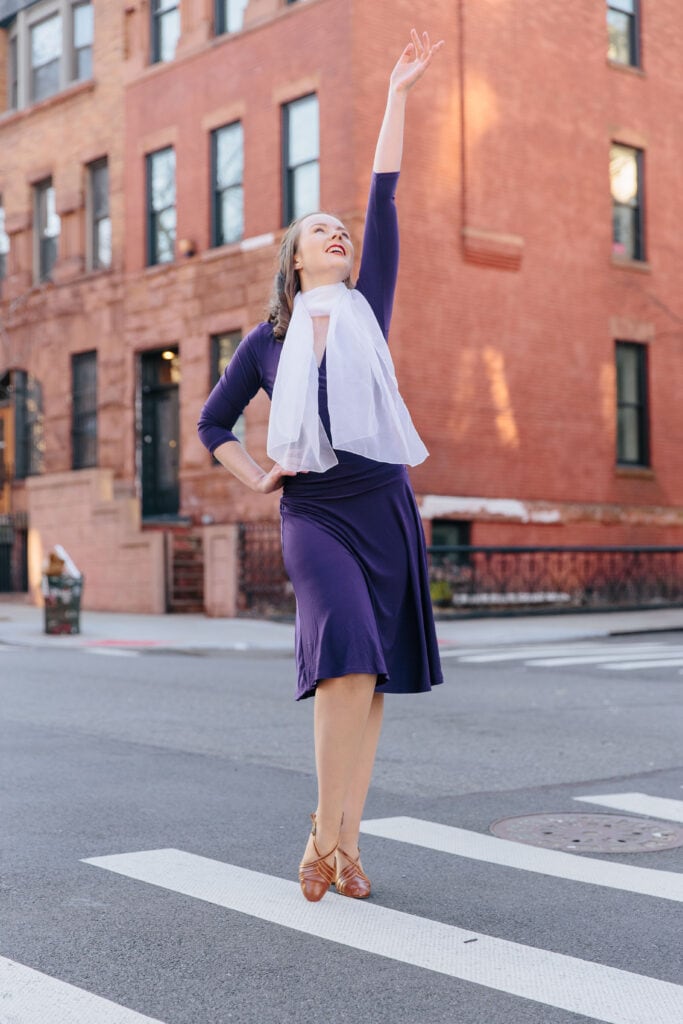 Nude Heels: To make the outfit more suitable for winter I wore brown leather heels.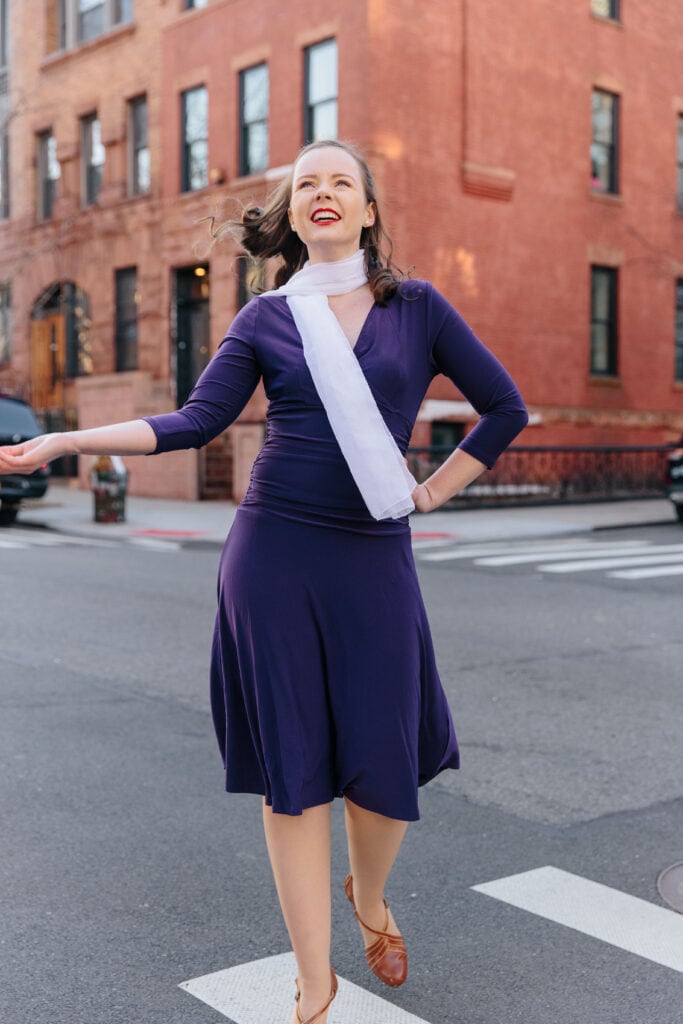 Outfit Details:
---
Photos by Nora of pretaprovost.com