"What decade does this most remind you of?" Growing up this was the question I pretty much always asked my Mom when I got a new piece.  And to be honest I still ask this of her quite often LOL! Something she has always said, and I totally agree with, is that "fashion rotates. That everything old will become new again." This is why I don't think it is ever worth it to worry about if something is in style. I think that style should always be about wearing what makes you feel good.
When I got this tie front vibrant pink cami dress the first thing I did was snap a pic, send it to my Mamma, and ask what decade it reminded her the most of. And when she said it reminded her of the 80's I went to town researching similar pics of the time featuring this sort of dress. My favorite theme I picked up on was to pair a cami dress with fun geometric earrings and tennis shoes.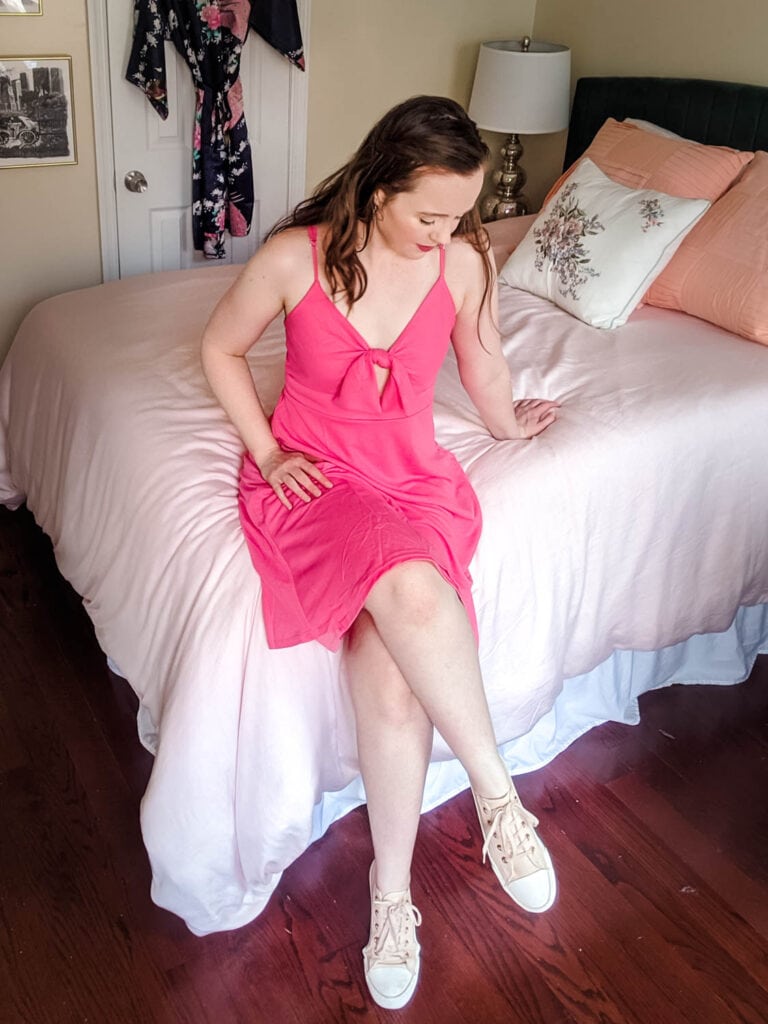 I decided to use this 1980's inspiration and wore the tie front cami dress with my pearly rounded dangle earrings, cream converse style sneakers, and a matching pink lip.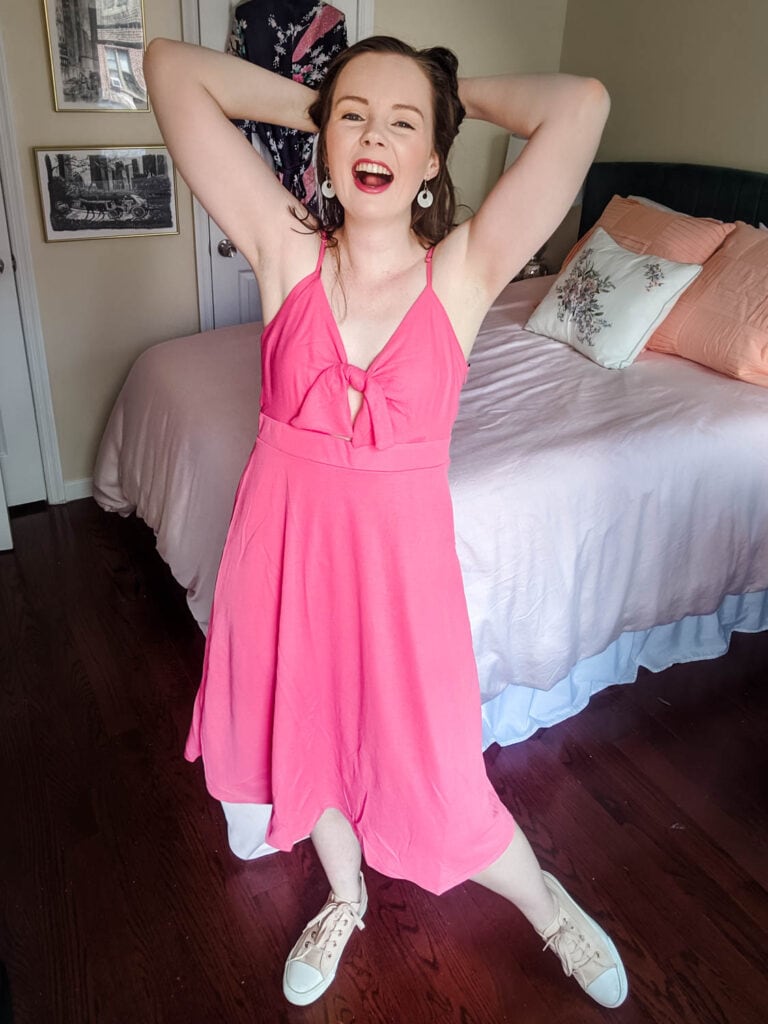 Shop Janice's Style: