The Marvelous Mrs. Maisel is one of my favorite TV shows. I love following Midge Maisel's journey to become a female comedian in the 1950's. I love her fearlessness and strength to become something so "unladylike" for the time *insert eyeroll here*. Second to that I adore her outfits! After 3 years of wanting to be her for Halloween I finally did it. This year I will be sporting the Mrs. Maisel Black Dress from season 1. I love how easy this costume was to put together and the fact it can be done on the cheap and worn over and over again!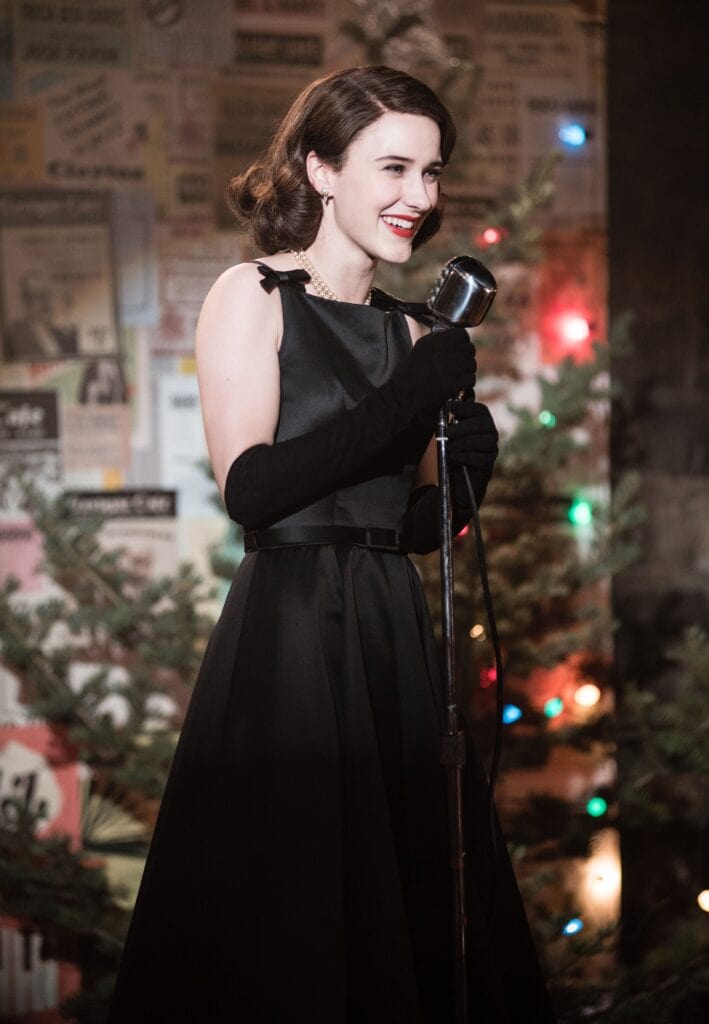 Don't get me wrong, I LOVE going all out for Halloween… but I sometimes find it hard to justify spending a lot of money to wear something only once. This is what I love about the Mrs. Maisel Black Dress outfit.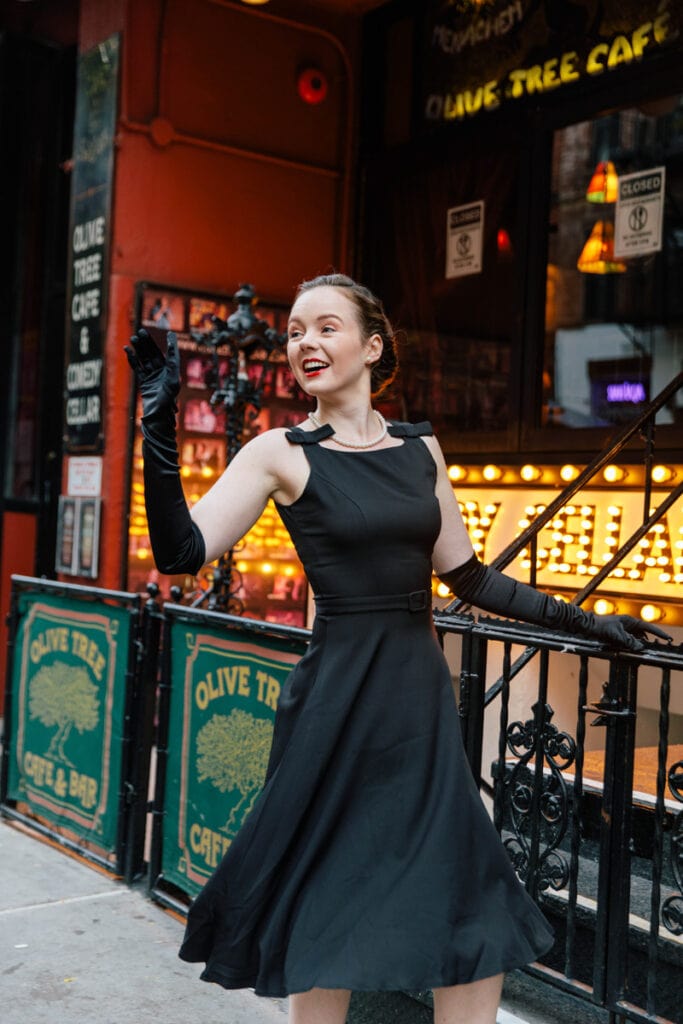 There is nothing classier than a Little Black Dress. It can be worn over in almost any season for a multitude of occasions.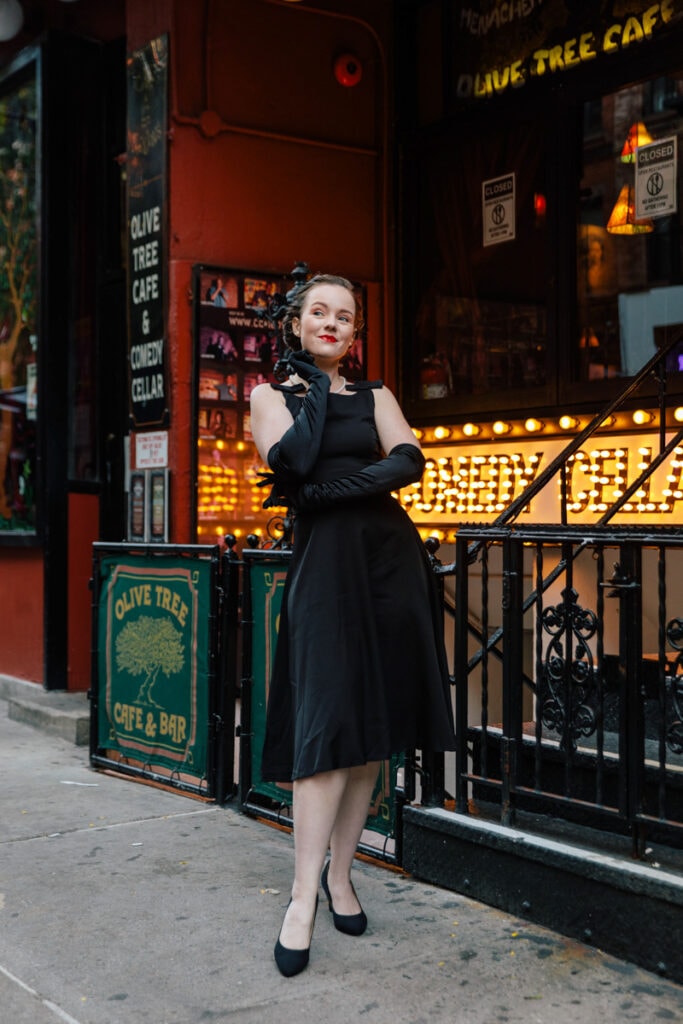 I decided to go all out and purchased a replica dress from Retro Stage but this look could easily be recreated with a simple black fit and flare dress (a staple any vintage loving gal needs in her closet).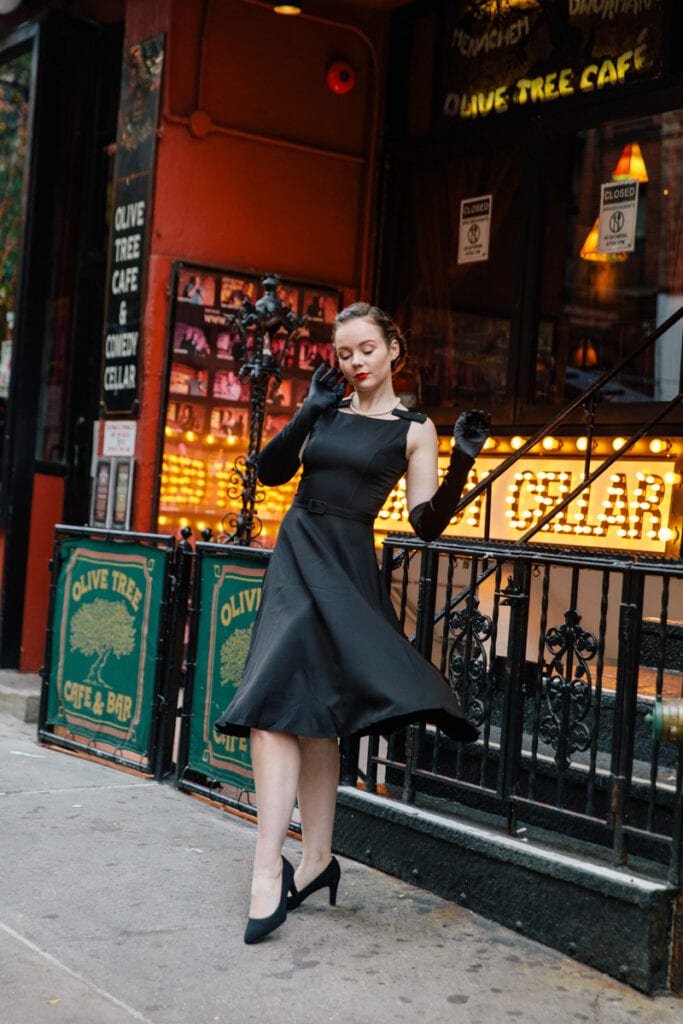 I put my costume together with a cheap pair of black gloves and pearl choker I bought from Amazon. And slipped on my black pumps from DSW.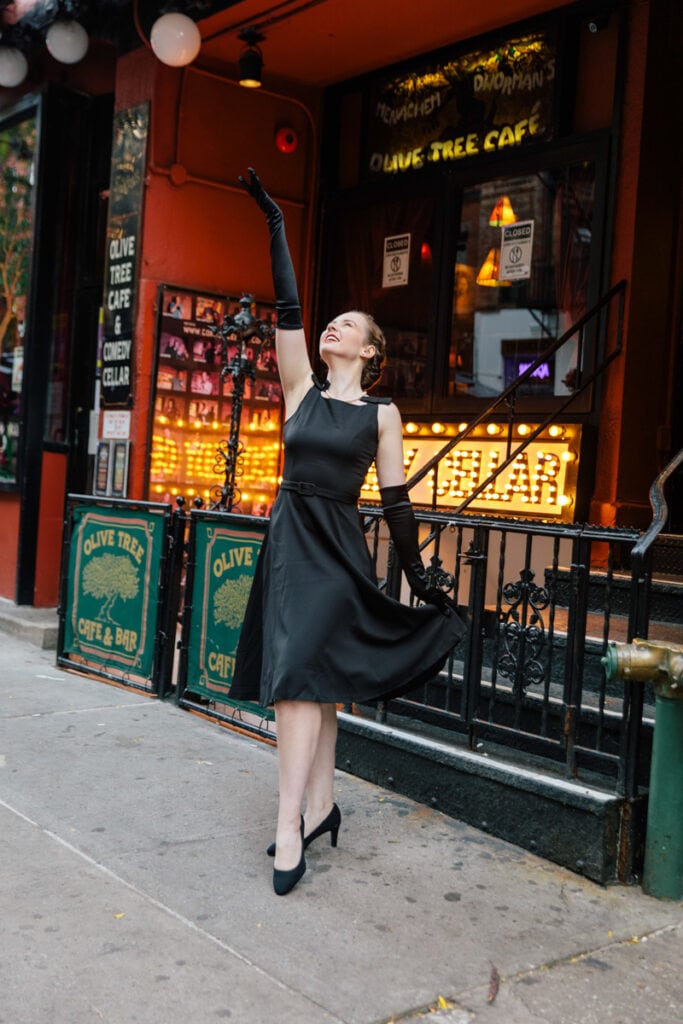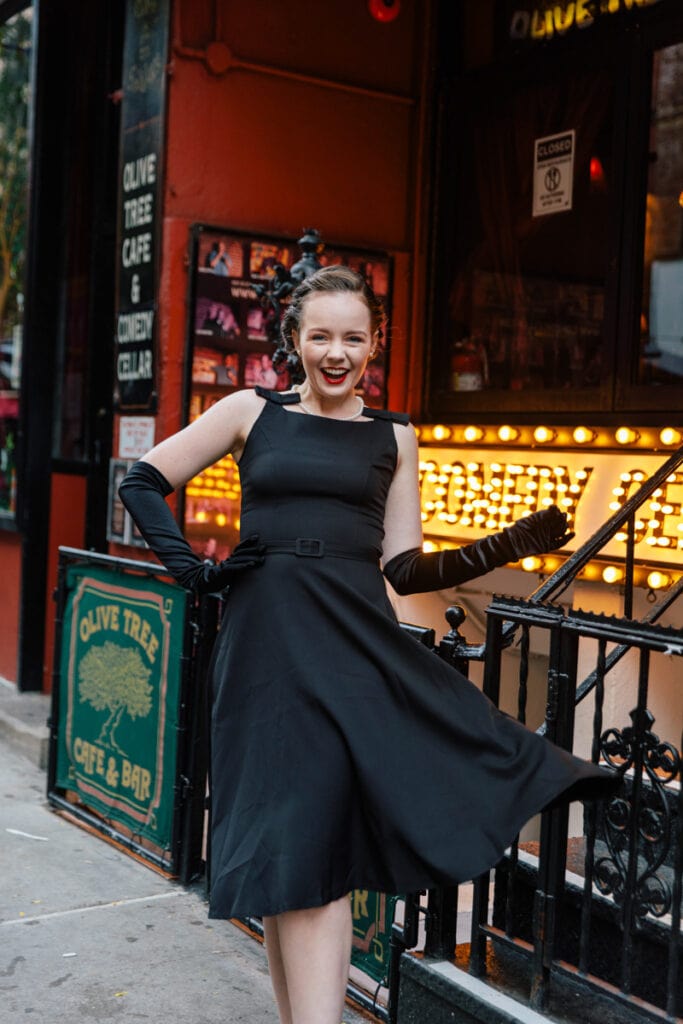 It was such a treat to dress up and venture down to the Village and photoshoot in the same area where The Gaslight used to exist on Macdougal Street.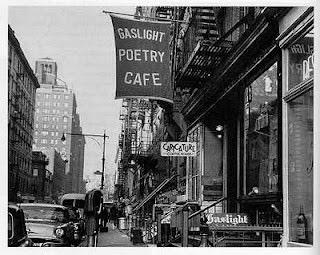 ---
Outfit Details:
---
Photos by Allie Provost; pretaprovost.com
---