I will be honest… most of my wardrobe is geared toward spring and summer. Cute brightly colored sundresses make up most of it. I just love dressing for warm weather so much! To challenge my creativity I decided to see if I could style this blue & white striped dress for fall. Thank you to Retro Stage for gifting me this adorable blue & white striped dress!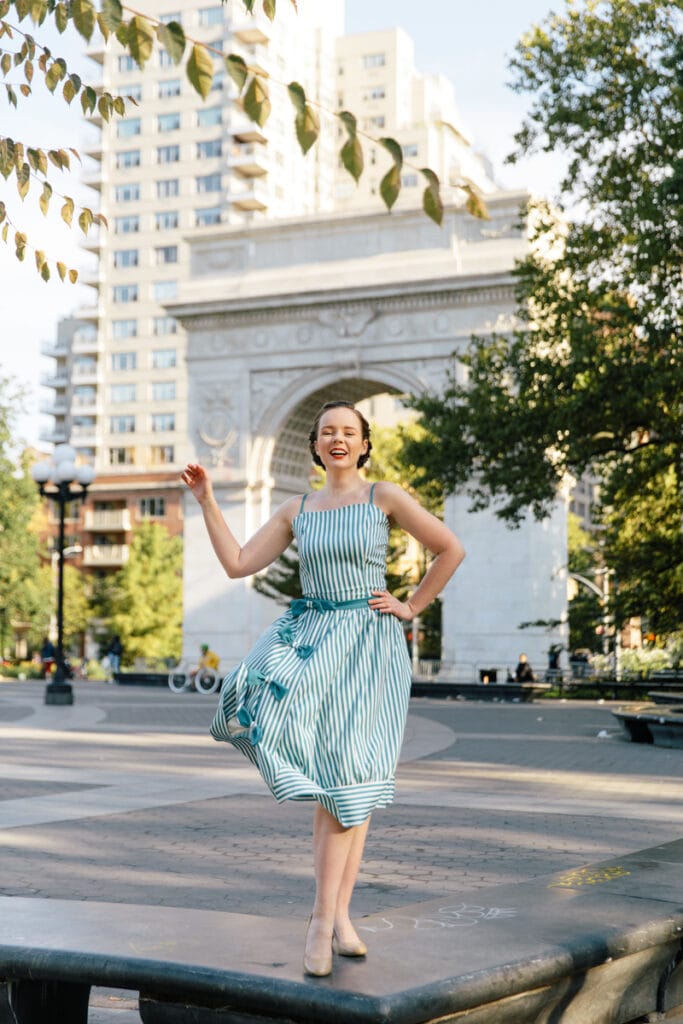 Re-use / Re-cycle
I am a big fan of clothing that serves many purposes. Well this dress nails that! In fact it isn't even a dress. It is a romper with a detachable skirt.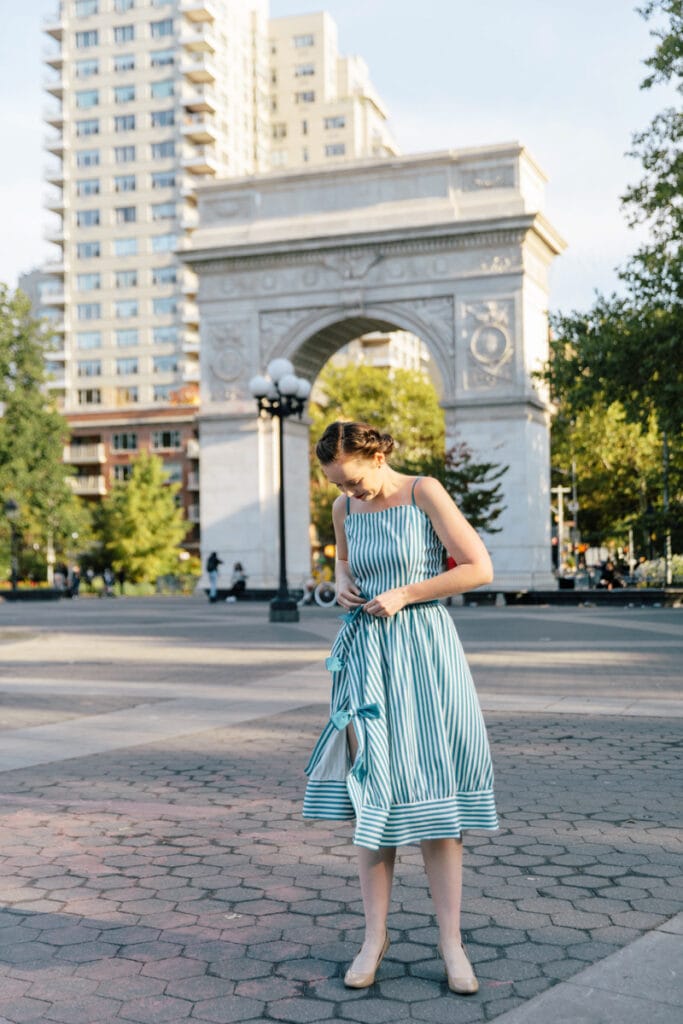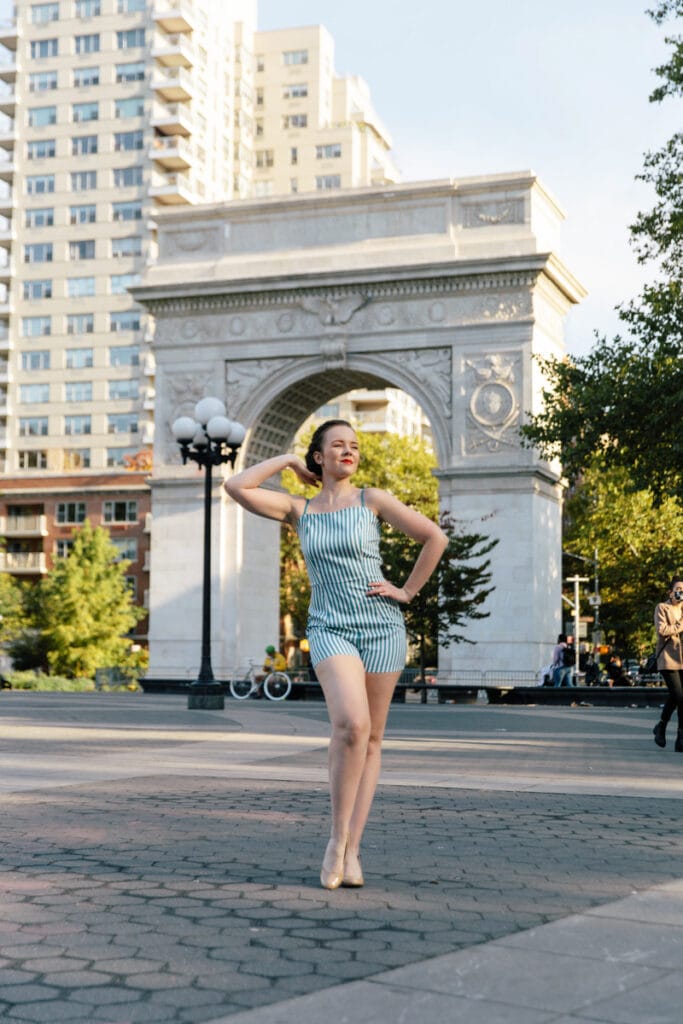 The first hurdle I faced in making this piece work for fall was the blue and white stripes. Blue and white stripes are synonyms with summer with their nautical feel. I used one of my favorite style hacks to solve this problem.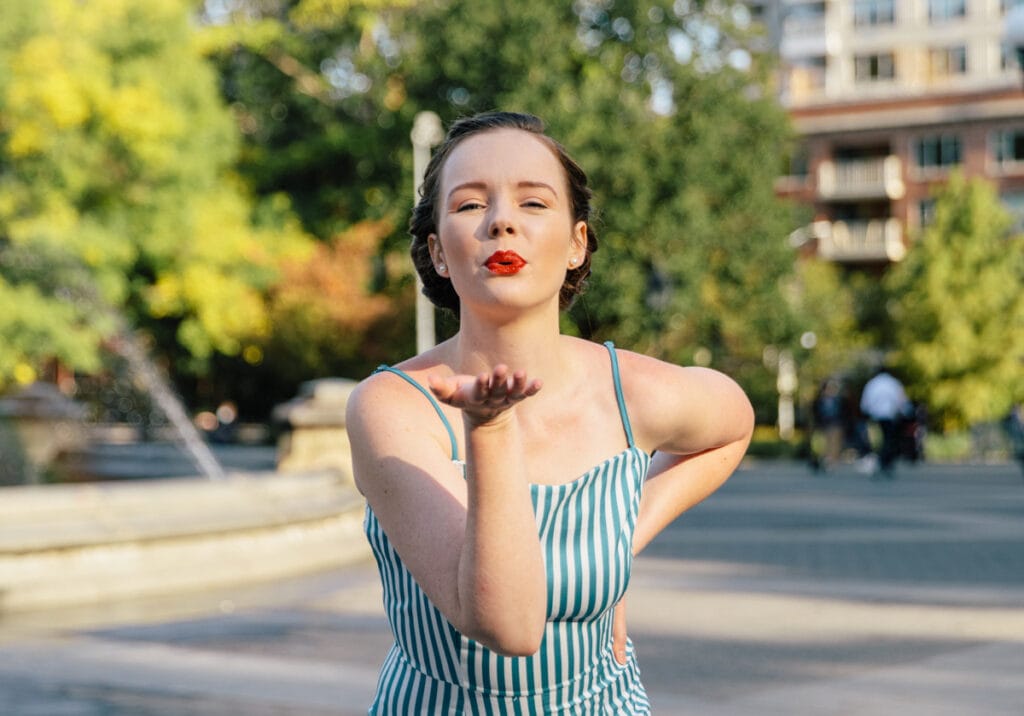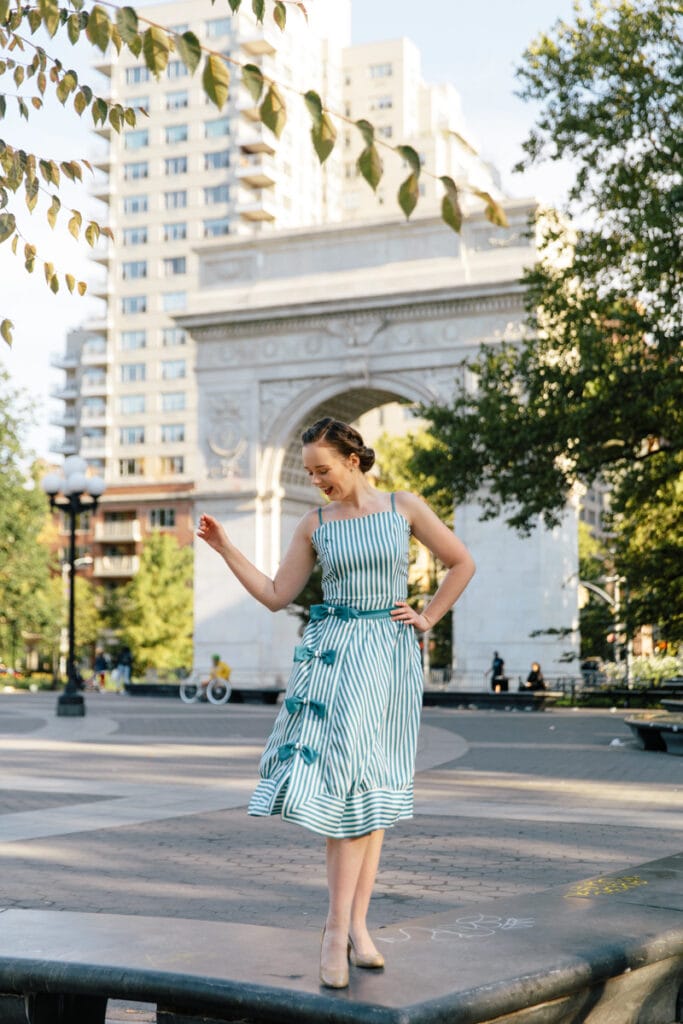 The color wheel
Sometimes when I feel stuck I use the color wheel to try to spark my imagination. I see what color is on the opposite side of the wheel. Opposite colors compliment each other.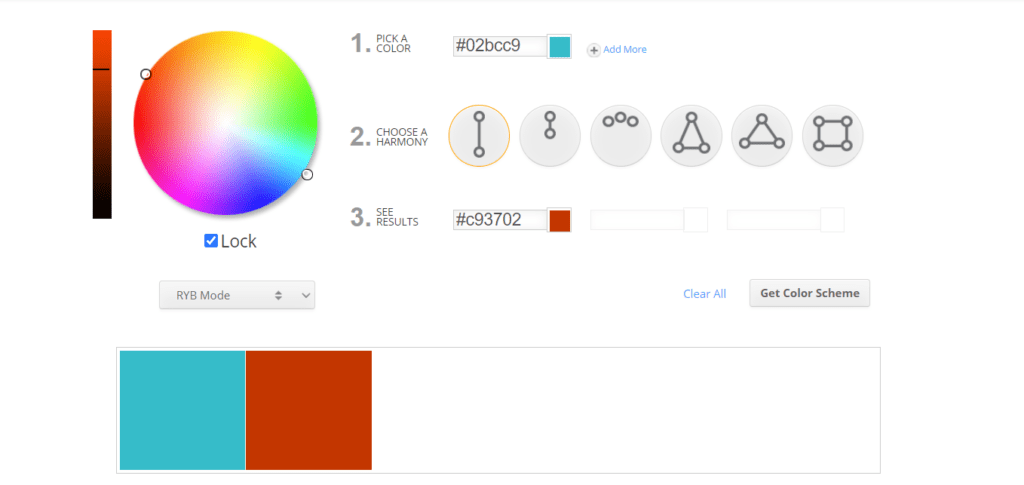 Opposite of the bright turquoise is burnt orange. I grabbed my vintage suede coat of the same color. I loved how the coat both complimented the stripes and helped justify the summer dress for fall with its autumn color.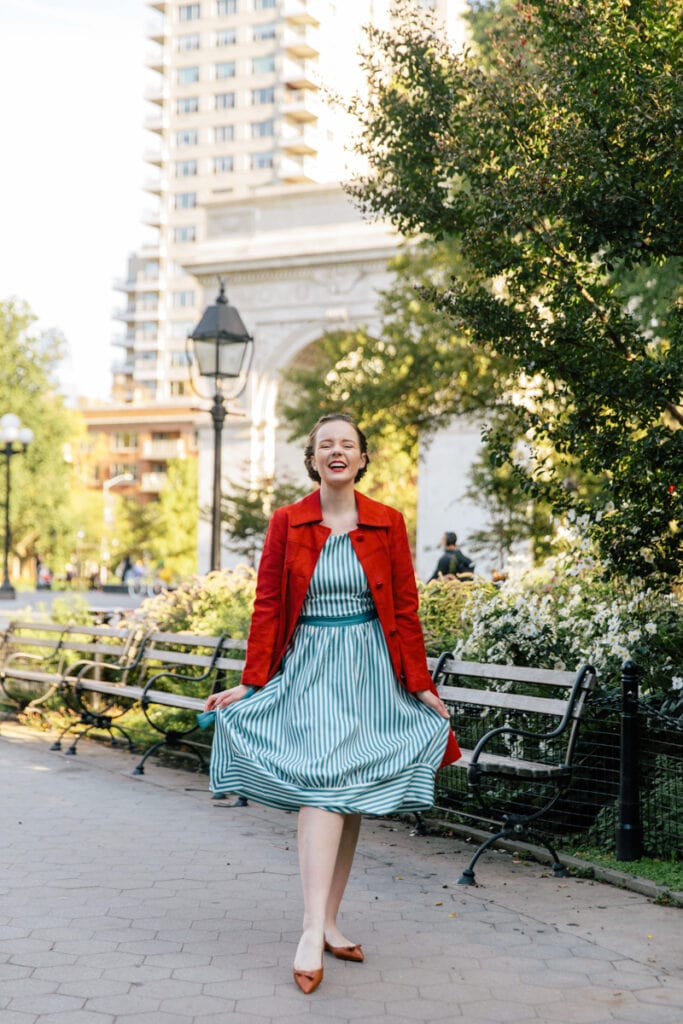 Nostalgic combination with this blue & white striped dress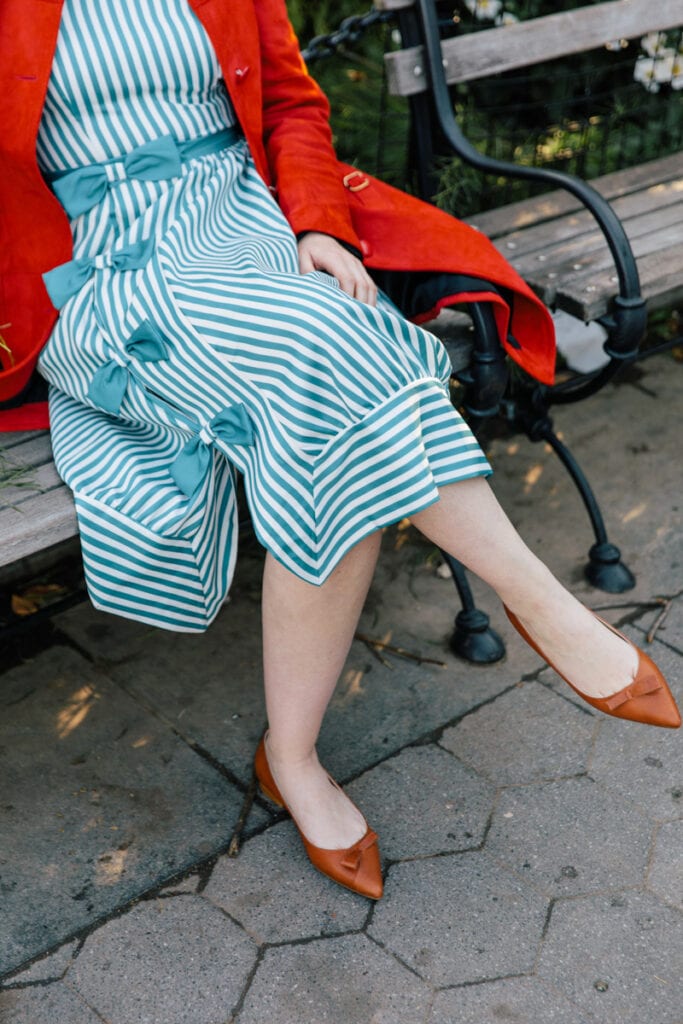 Dress + Coat + Flats is a very classic fall outfit. I slipped on my Sarah Flint flats to round out this combo.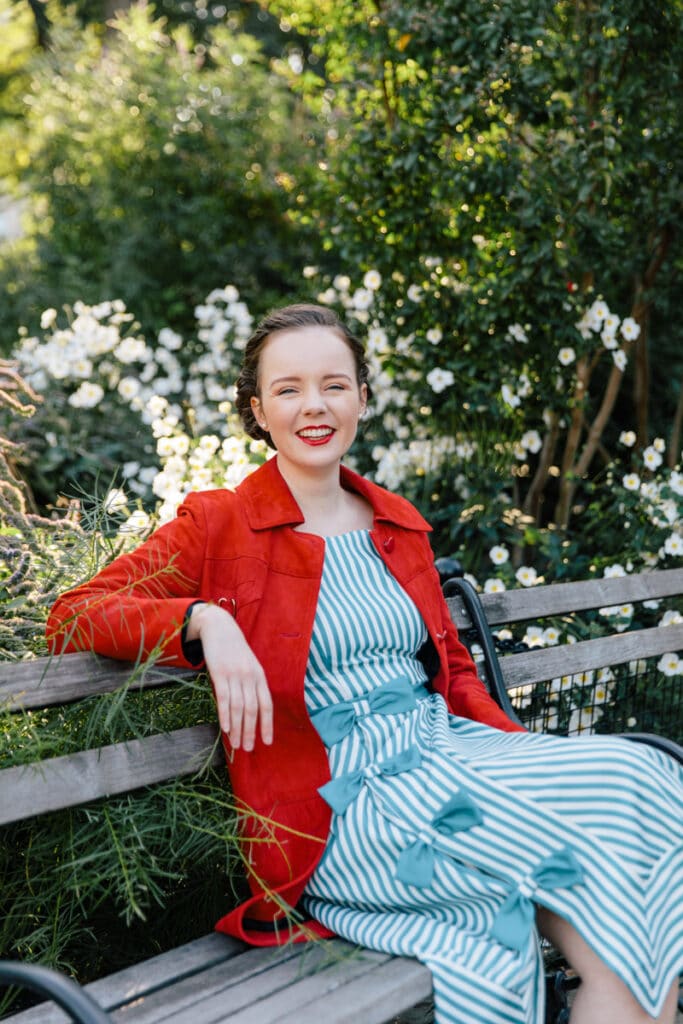 Unintentional Mary Poppins Flare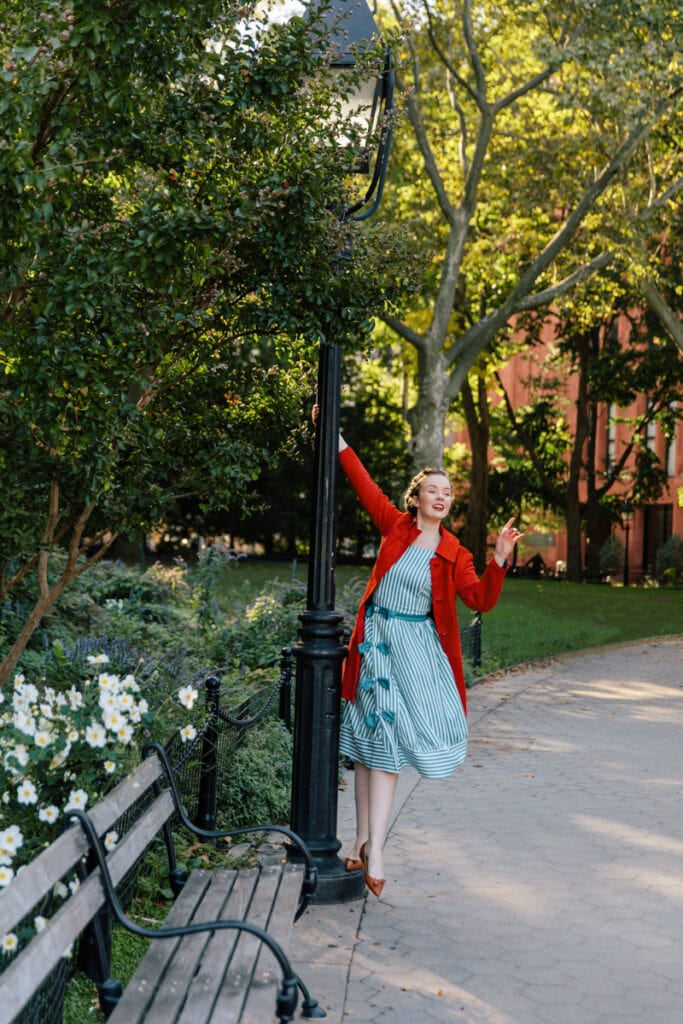 Okay so I promise this was not one bit intentional. With the stripes, bows, and coat this ended up being a very Mary Poppins Jolly Holiday outfit. I am so glad my photographer pointed it out. I laughed so hard. Of course I would accidentally come up with a Mary Poppins look!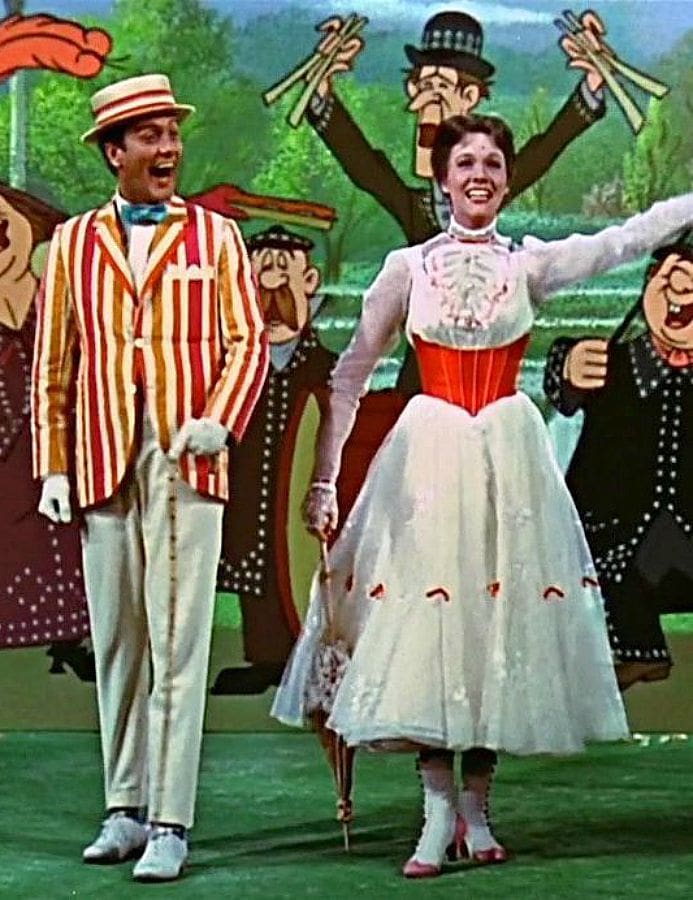 ---
Dress Details:
Dress/Romper is from Retro Stage.
For 15% off use code JANICE15
---
Photos by Allie Provost; pretaprovost.com
---