You know that blouse that is two sizes too big? Don't toss it!!!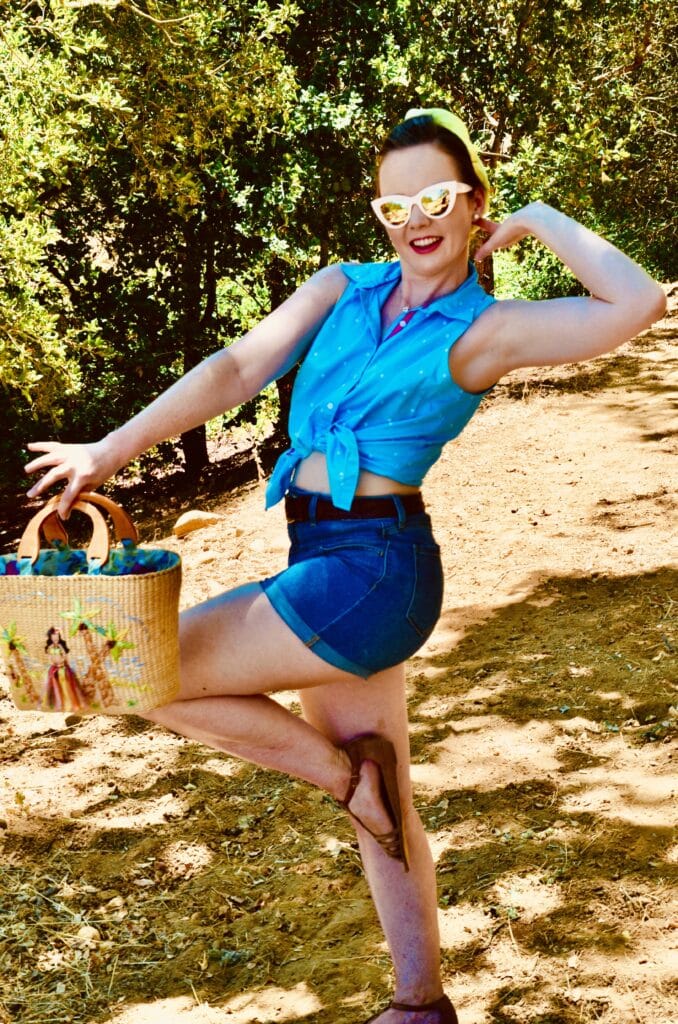 Last year when Lord and Taylor was closing its 5th Avenue store I spied this blue and white polka dot sleeveless blouse. Since the store was closing I couldn't try it on. With the blouse being less than $10 and it seemingly being my size I thought "what's the harm?"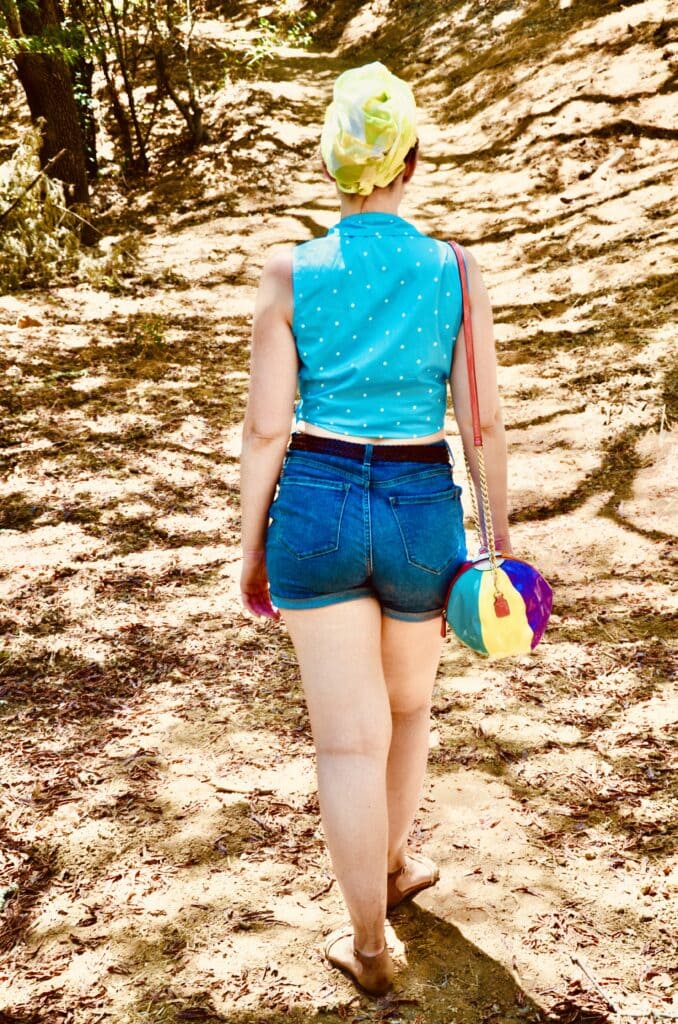 Well, when I got home… surprise-surprise it did not fit. In fact it seemed almost two sizes too big. Then I realized I didn't have to wear the blouse as is. I could tie it up!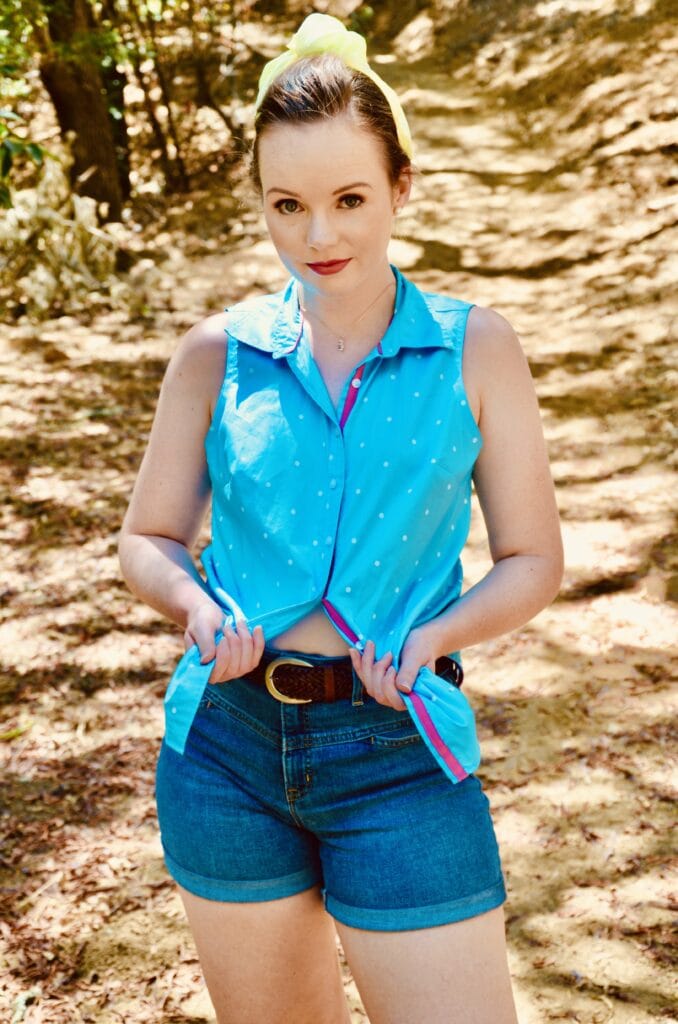 Tying up a blouse that is too large has become my new favorite style hack!
It lends itself very well to the 1950's style with a pair of high waisted shorts or a flare skirt.
Shop my Style: