Unsurprisingly I adore the movie "Breakfast at Tiffany's." I love Holly Golightly's free spirit. She does the most outrageous things without thinking twice about what anyone else will think. But more than anything I love her glamorous whimsical style. As a little challenge I used the famous black dress outfit from the opening scene to style a Breakfast at Tiffany's inspired look using only what I had in my closet.
I started with my 1950s black fit and flare Grace Karin dress. To match the glamorous layered pearl choker, I double layered a strand vintage costume pearls that were my Grandmother's. I used my go to art deco earrings. And slipped on my black peep toe pumps.
As much as I love her intricate updo I decided to play it safe with a ballet bun. I placed a pearl clip behind and underneath the bun instead of in front to dress it down a bit and make it more contemporary.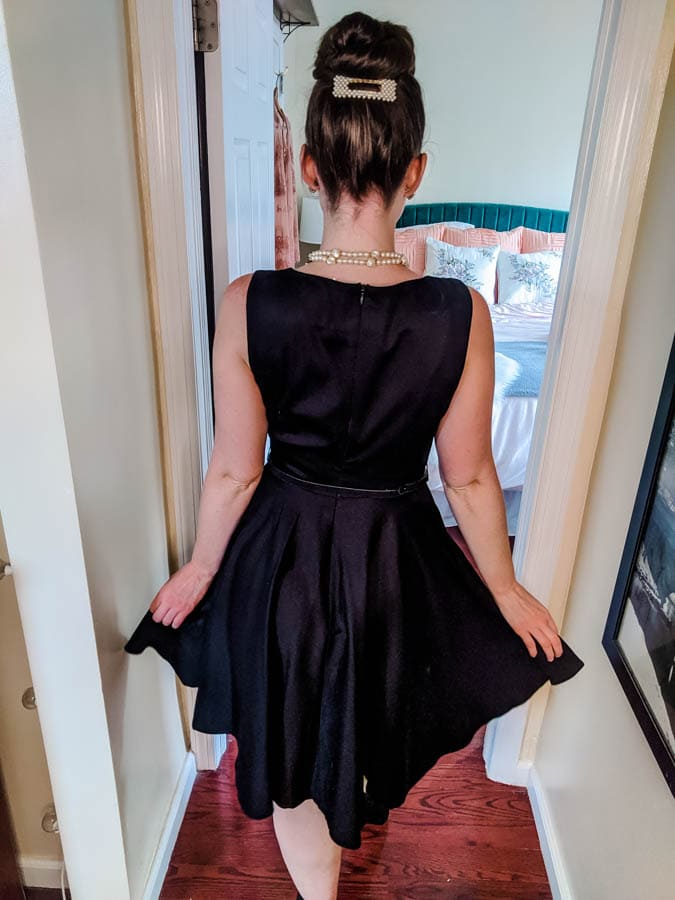 I went with my go to simple and clean shoot make up and tried layering a few different lipsticks to match her frosty pink lip.
As much as I loved putting this Breakfast at Tiffany's inspired look together I will admit I was nervous at first. It is such an iconic movie moment and so many people have recreated it before me. But as soon as I committed to the idea, started rummaging through my closet and playing dress up all the doubts melted away.