My sister's and my style used to be very similar. But over the last few years it has gotten more and more different. And I absolutely love this!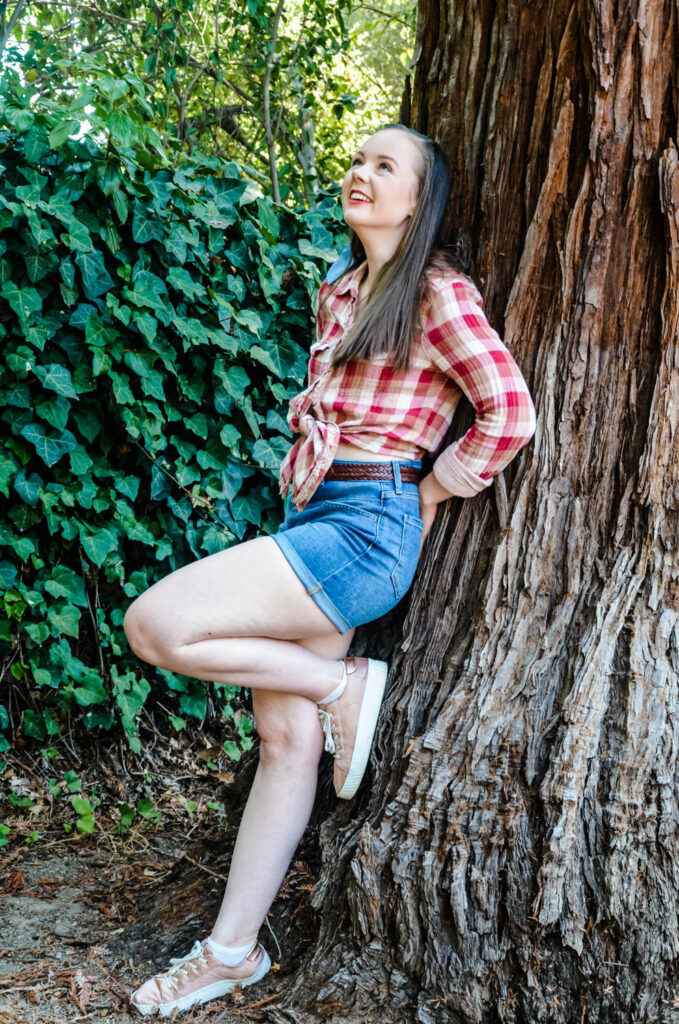 Whenever I am home we have so much fun borrowing each other's clothes. It always gives me ideas to inspire my style as her's is so different from mine. Her style is much more easy and relaxed. Very tailored and put together looks are more what I gravitate towards.
I decided it would be a fun creative challenge to try to style a piece of her's that I wouldn't normally think to wear and styling it to work for my sense of fashion.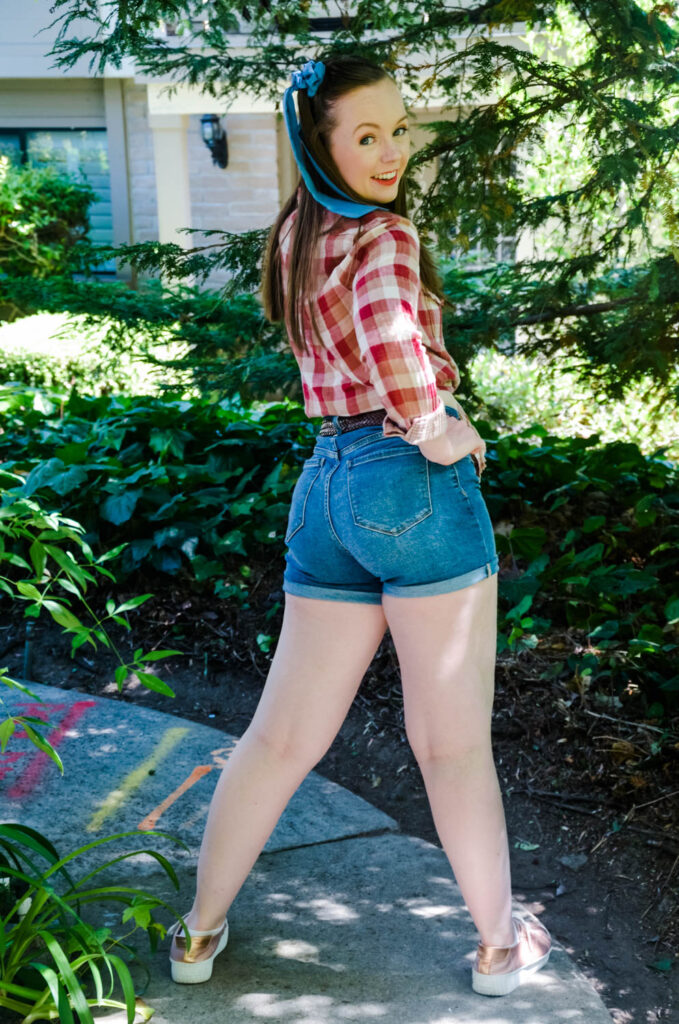 To create this plaid shirt outfit I went with an 80's Footloose approach as my inspiration. I wore my high waisted Old Navy shorts, light pink satin sneakers (to pick up on the light pink in the shirt), and a blue scarf scrunchie to contrast the oranges, reds, and pinks.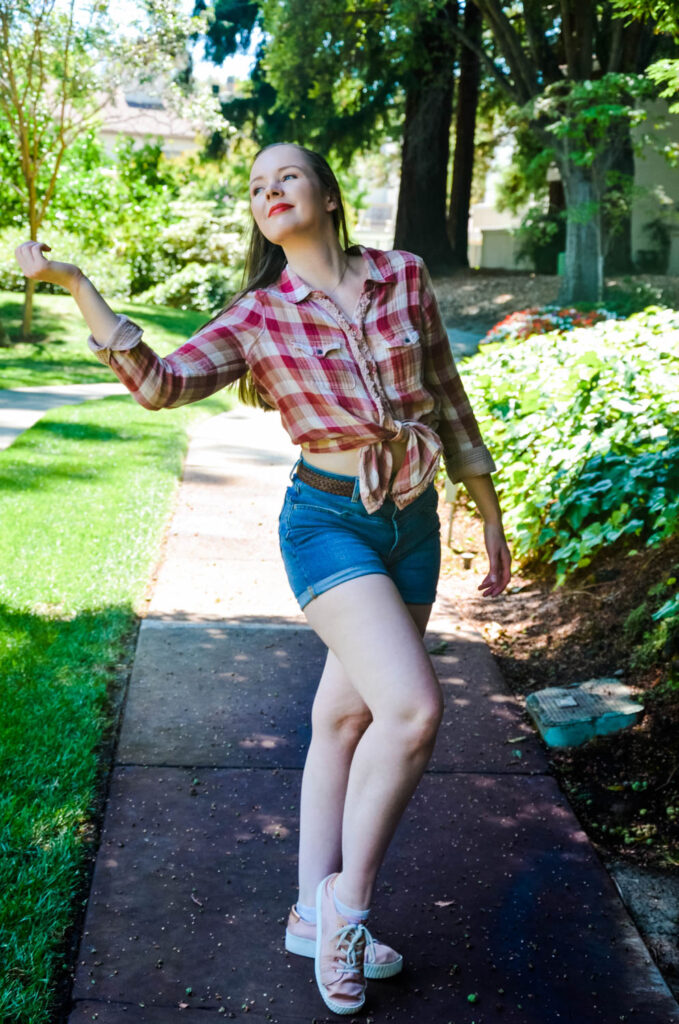 It was a blast coming up with this plaid shirt outfit! I am so excited to challenge my creativity again by styling a piece out of my comfort zone!