Prior to March 2020 I don't think I had ever heard of Zoom! Now I feel like I spend most of my time on it. And every time I shop online I think "hmmm I need more tops for Zoom!"
It has definitely been an adjustment to do business while looking at a live video of myself (I'm sure I'm not alone in this haha). I decided to do some research on how to look good on Zoom. The thing I kept hearing over and over again was just to make an effort. To dress up how you would if you had that meeting in real life.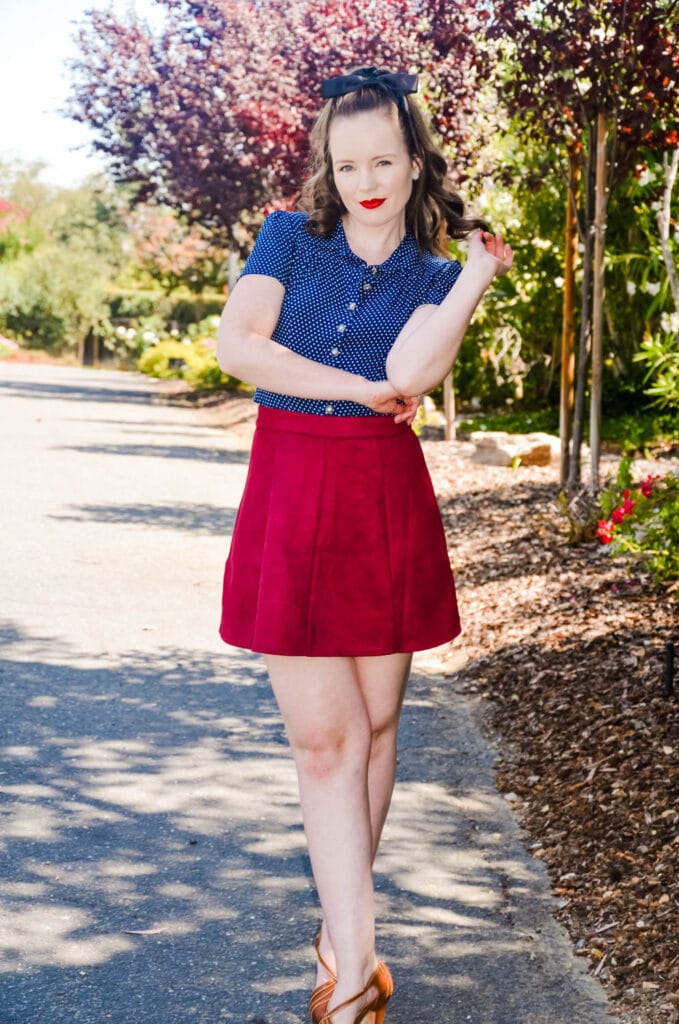 In general I don't own a lot of business attire. Between auditions and working for my family's company it really isn't necessary.
Since I have a virtual trade show coming up for my family's company next week I thought it would be fun to share 3 different types of tops for Zoom that are professional enough for your next meeting and cute enough for your next vintage ensemble.
My Outfit:
---
Professional, yet vintage worthy Tops for Zoom:
The fitted button up blouse:
The tie-neck blouse:
Cardigan with camisole: