It is that time of year. Little bunches of yellow leaves peaking through trees of green, a little nip in air, the return of craving all things cinnamon and apple. Must be the start of autumn! With the change of season, the resurgence of popularity in the house dress, and my continued quest to find more ways to feel put together and comfortable at home I went on a little adventure to figure out what would make the perfect vintage inspired house dress for fall.
After doing a little research I learned that Nell Donnelly was the revolutionary apparel designer accredited with creating the house dress. She was a "self-made woman who abandoned both the societal role and wardrobe of a housewife in order to design and sell clothing that women would find comfortable, utilitarian, and stylish."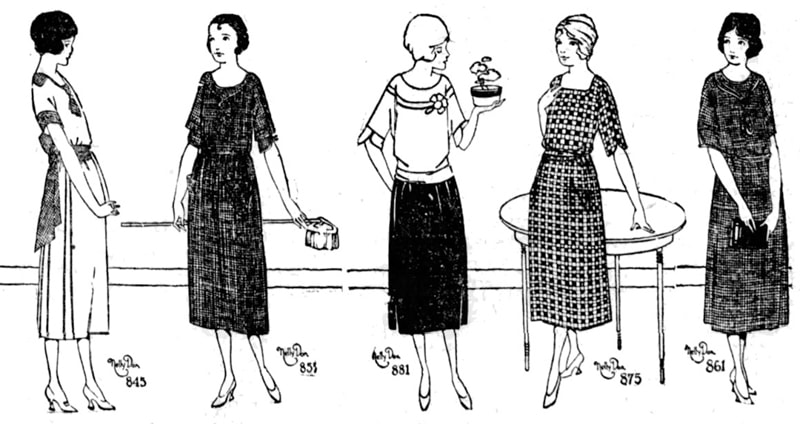 Donnelly's dress line was called "The Nelly Don House Dress." The Nelly Don was designed with practicality in mind. Her dresses were suitable for getting work done around the house, but stylish enough for an evening out. This combination perfectly exemplified everything I wanted to find in a house dress for fall.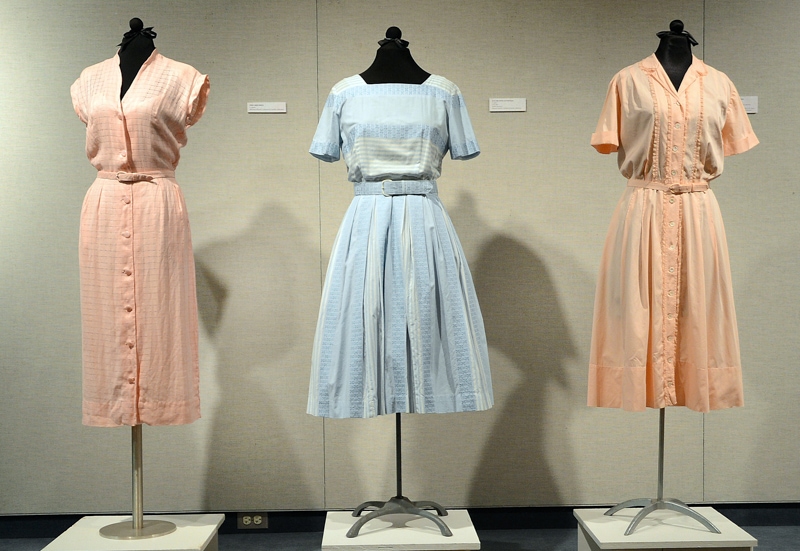 An awareness of trends is another reason I really admire what Donnelly created. Prior house dresses, like the Mother Hubbard, were very matronly. The Mother Hubbard dress, pictured below, was shapeless, unfashionable, and to me really not ideal for getting anything done. "Although a flattering fit was a major factor to Nelly Don's success, another critical component was Nell's fashion forward designs."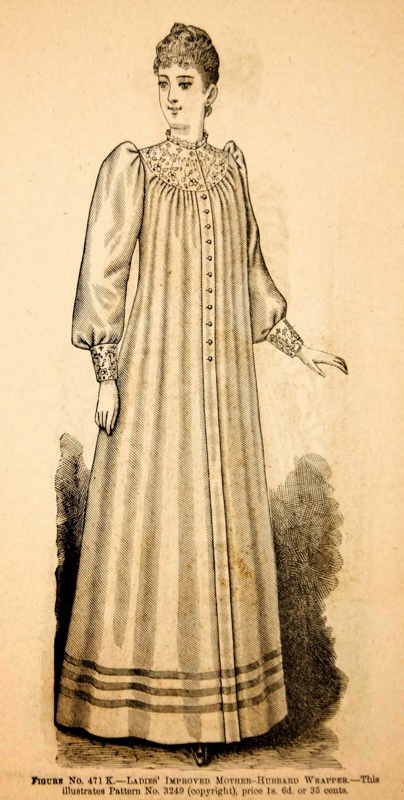 My perfect house dress for fall: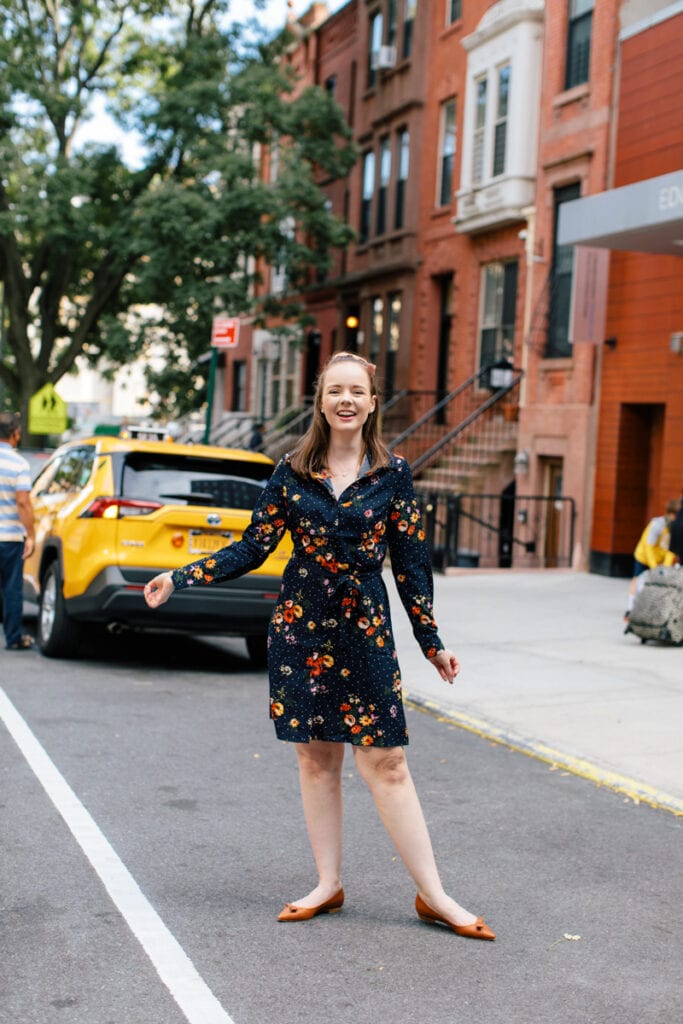 My perfect house dress for fall is by Allegra K. It is similar to many of Donnelly's designs with it featuring a blousy button up front and belted waist.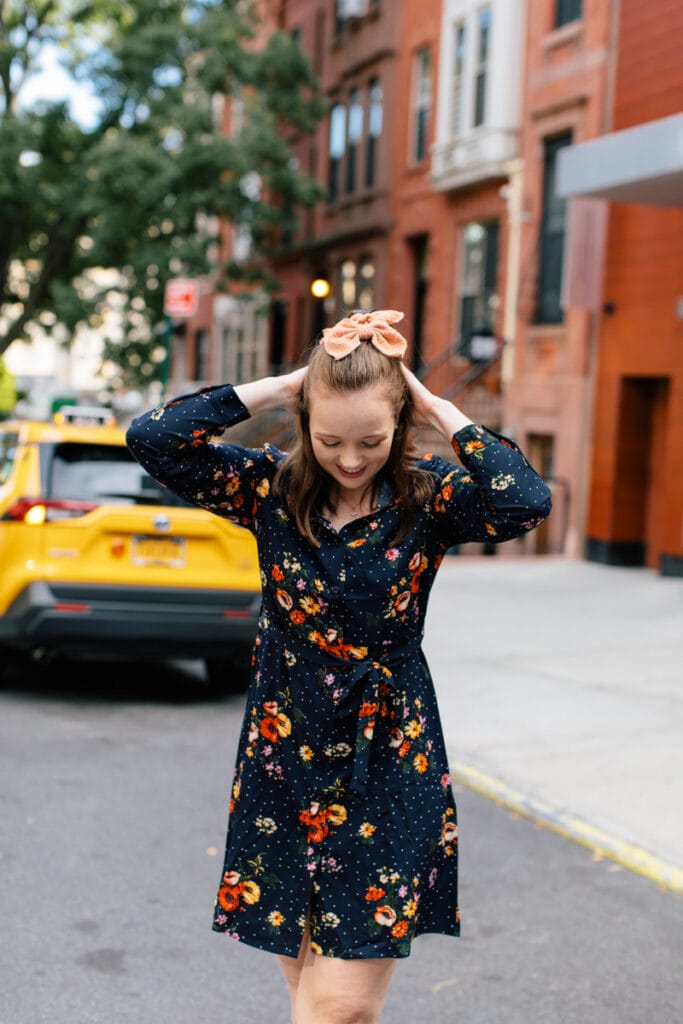 The pattern clash of the polka dots and floral modernize the dress.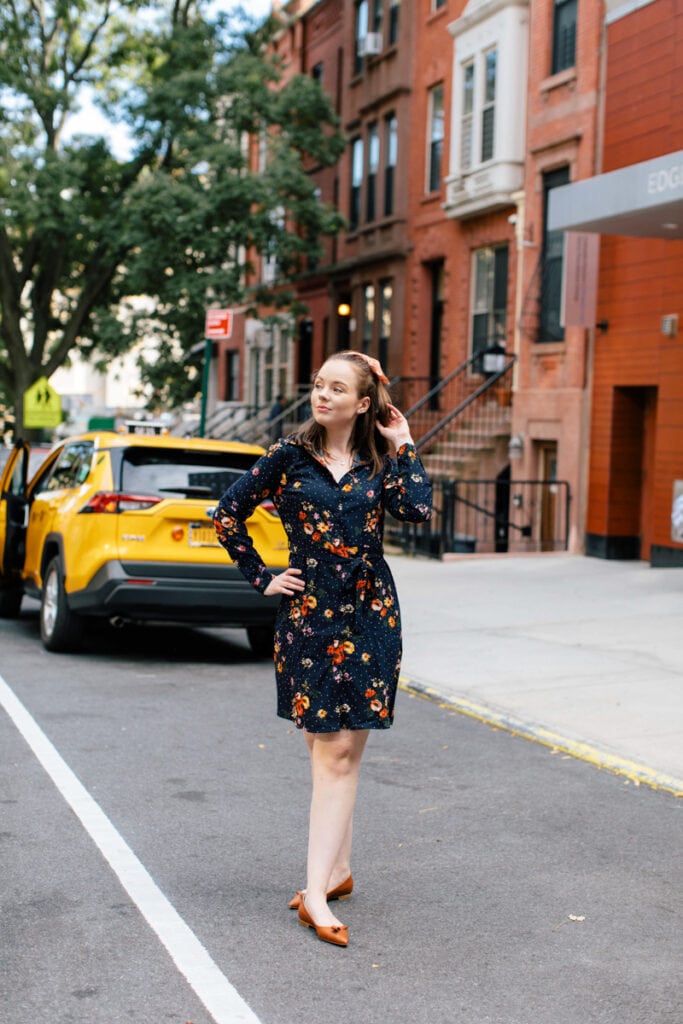 The sleeves make it an ideal dress for the changing season. The long sleeves keep me cozy while I am sitting at my desk for hours on end. But then I can easily roll them up when I need to get moving and use my hands.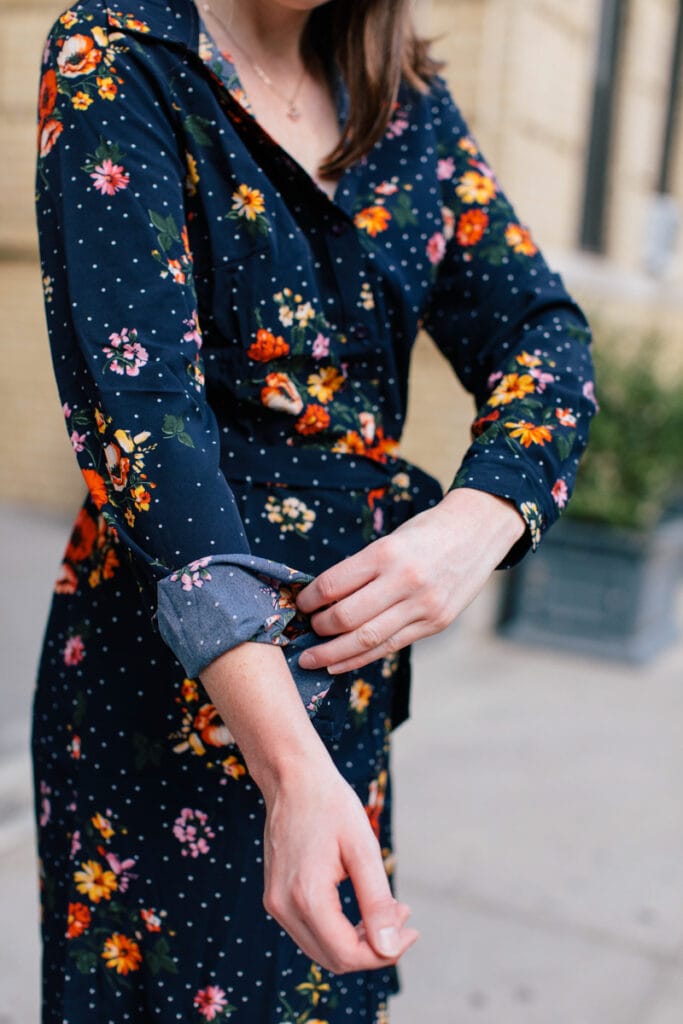 The color palette with the rich navy, orange, and yellow tones give it a fall feel.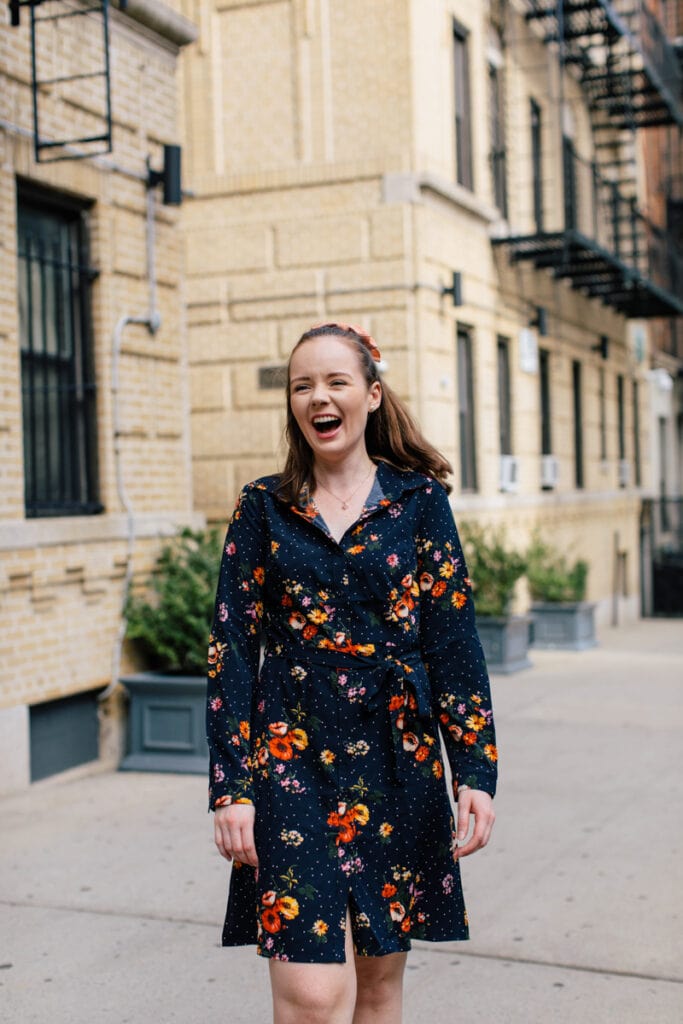 My Sarah Flint flats are so easy to slip on when I want to run out for coffee with a friend.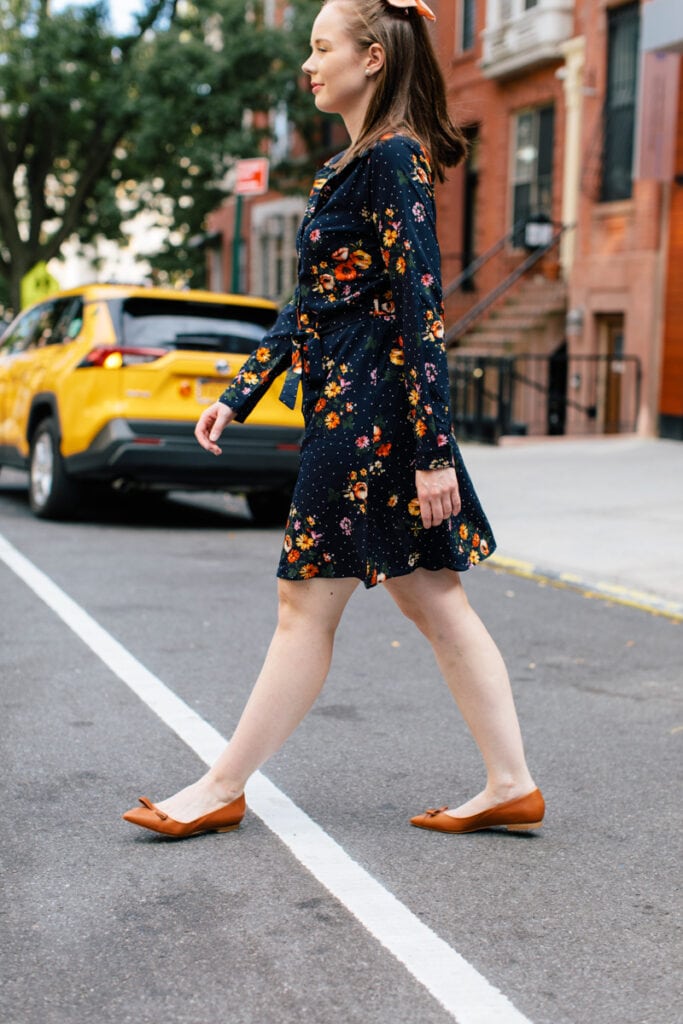 ---
Outfit Details:
---
Photos by Allie Provost; pretaprovost.com
Quotes Resource / Nelly Don and Mother Hubbard images; Seamwork