When I laid my eyes on this charming photo of Madeline Balcar from the 1940s I knew I wanted to find some way to let her youthful sophistication inspire an outfit. And believe me, when I first put this outfit on I felt it. As I shot the outfit on one of my favorite brownstone lined streets in Washington Heights I could not help but feel playful and want to dance around. At the same time I felt a magic air of elegance. Don these classic pieces and you will feel youthful sophistication gliding through the streets of Manhattan.
Inspiration photo:
"Madeline Balcar was a teen fashion model and sweater girl of the 1940's. At the age of 16, she graced the cover of a March 1949 issue of Life Magazine." History Daily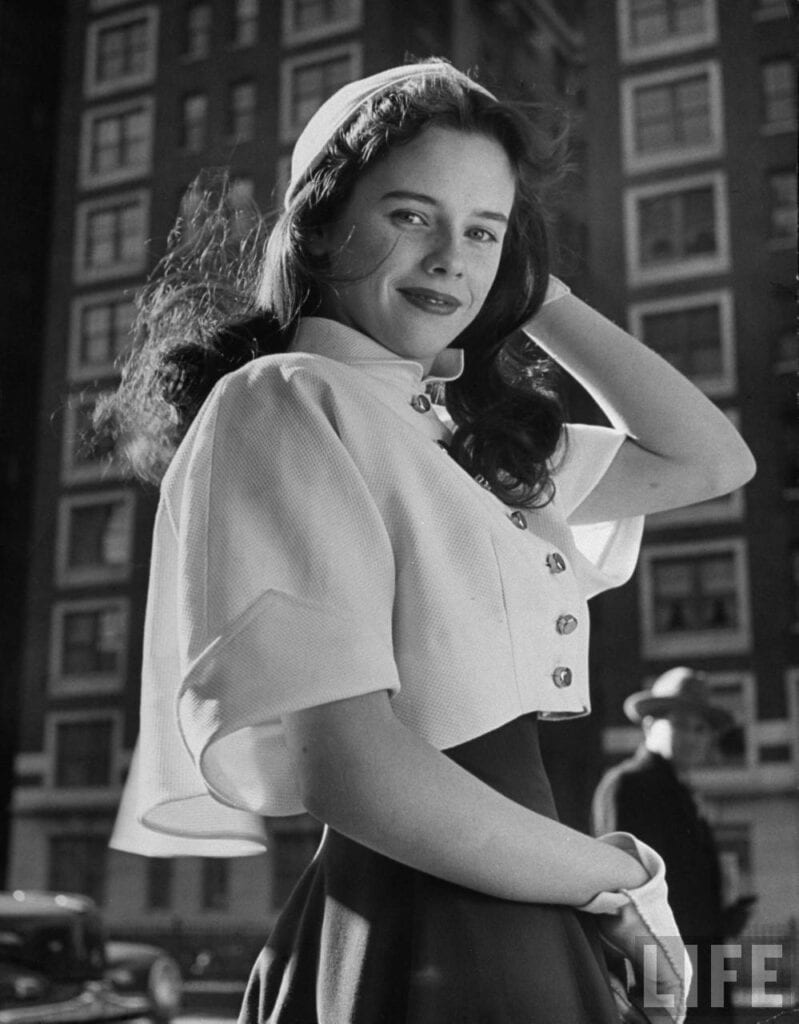 Where my eye was drawn: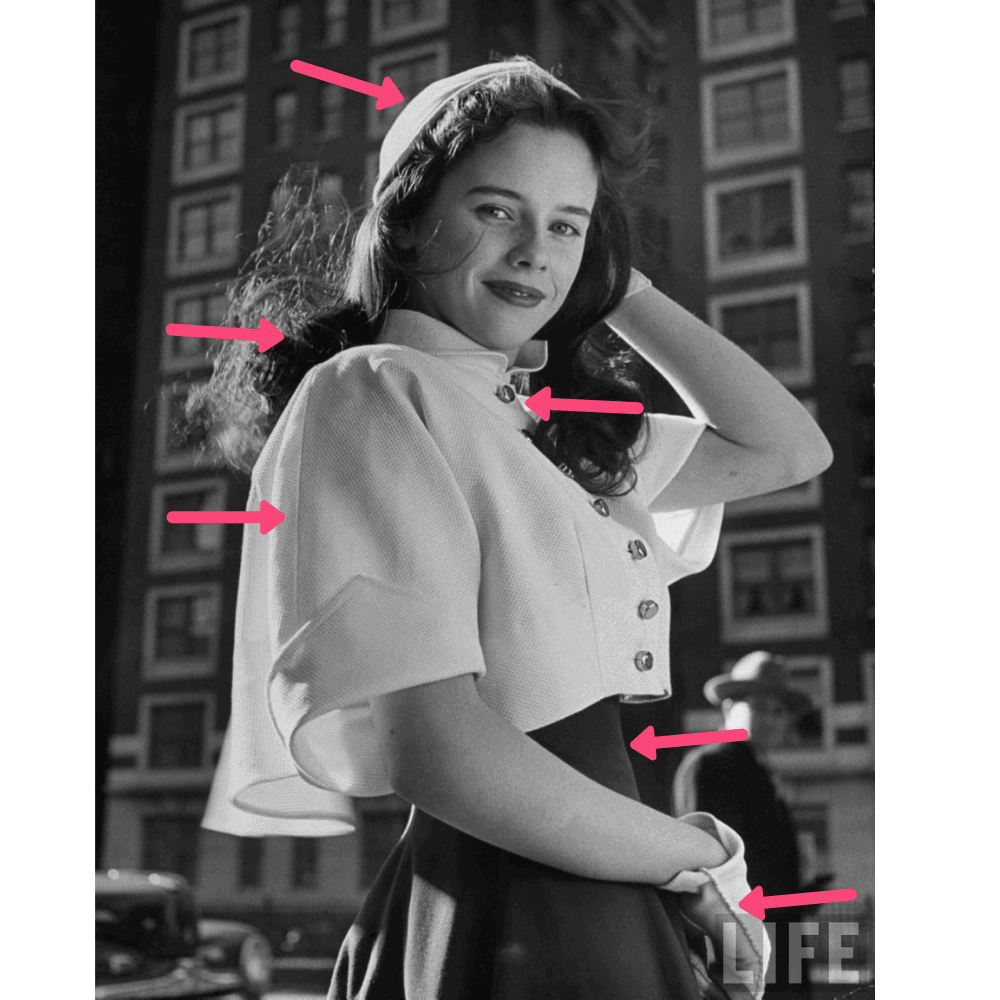 Hat
Soft curls
Metallic buttons
Cropped cape jacket
Flared dress
Gloves
Using the elements to put together this ensemble inspired by the youthful sophistication of Madeline Balcar: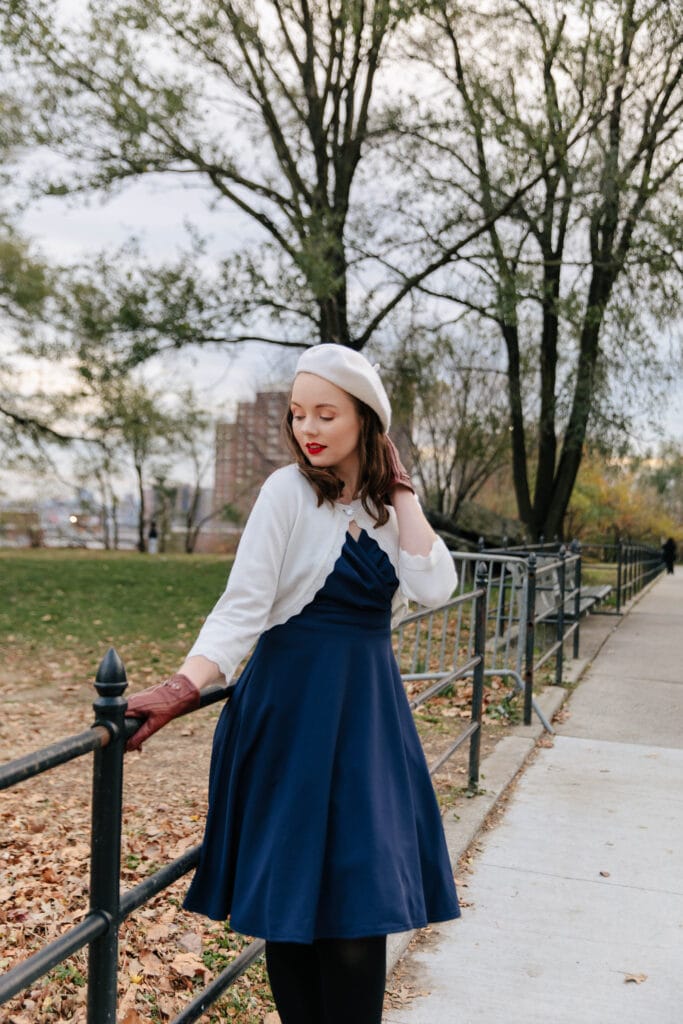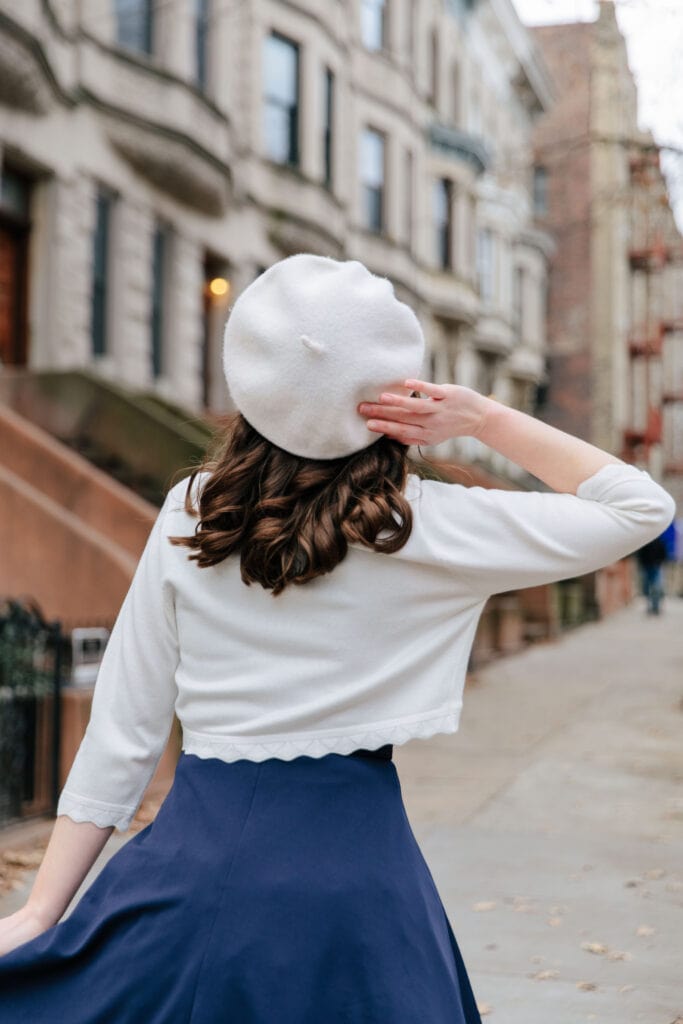 Hat: I went with a white beret to match her hat and modernize her look a bit.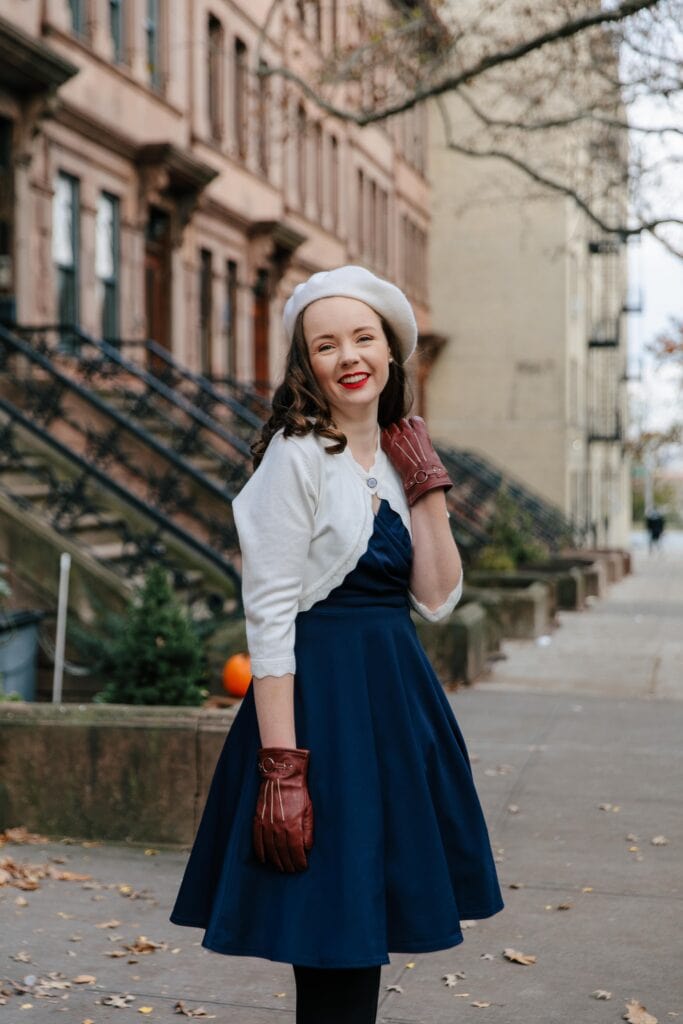 Soft curls: I tried to mimic her curls to the best of my ability by using my curling wand. I curled my hair towards my face.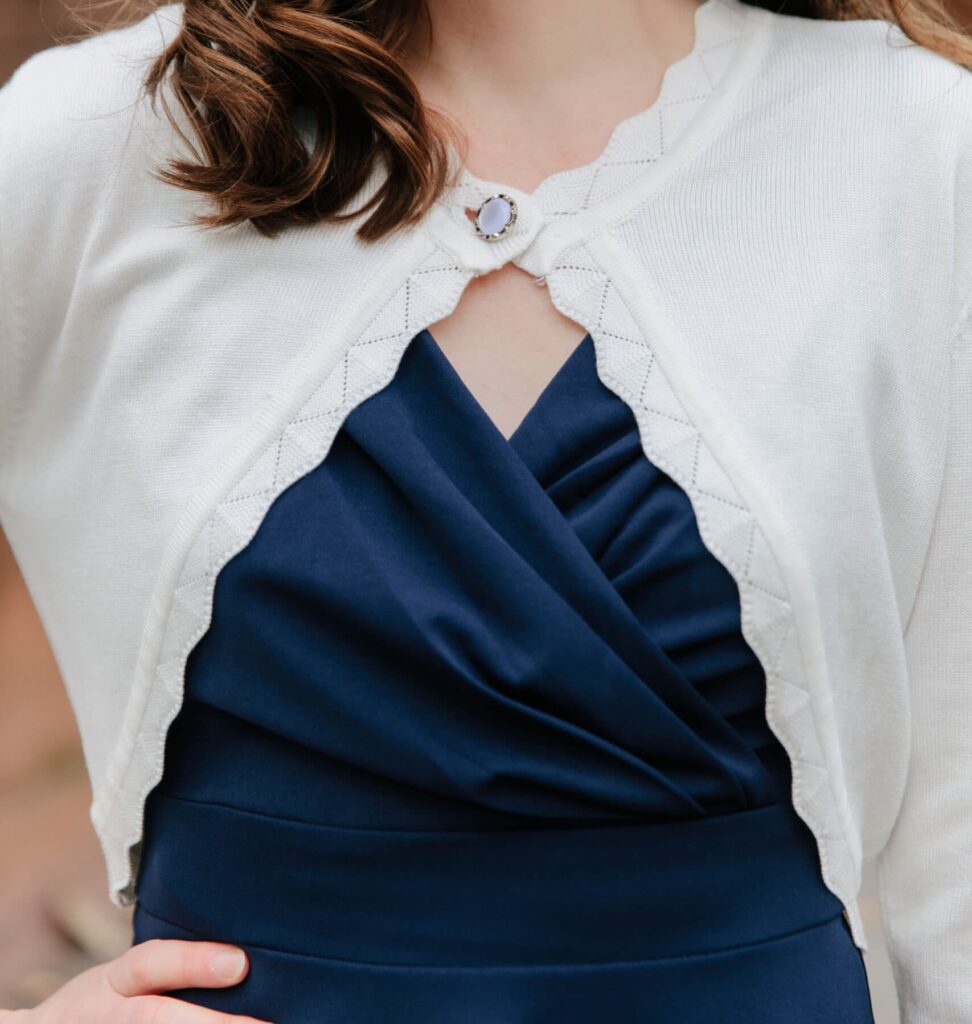 Metallic buttons/ Cropped cape jacket: To mirror her jacket I wore a cropped white sweater with silver pearly detail.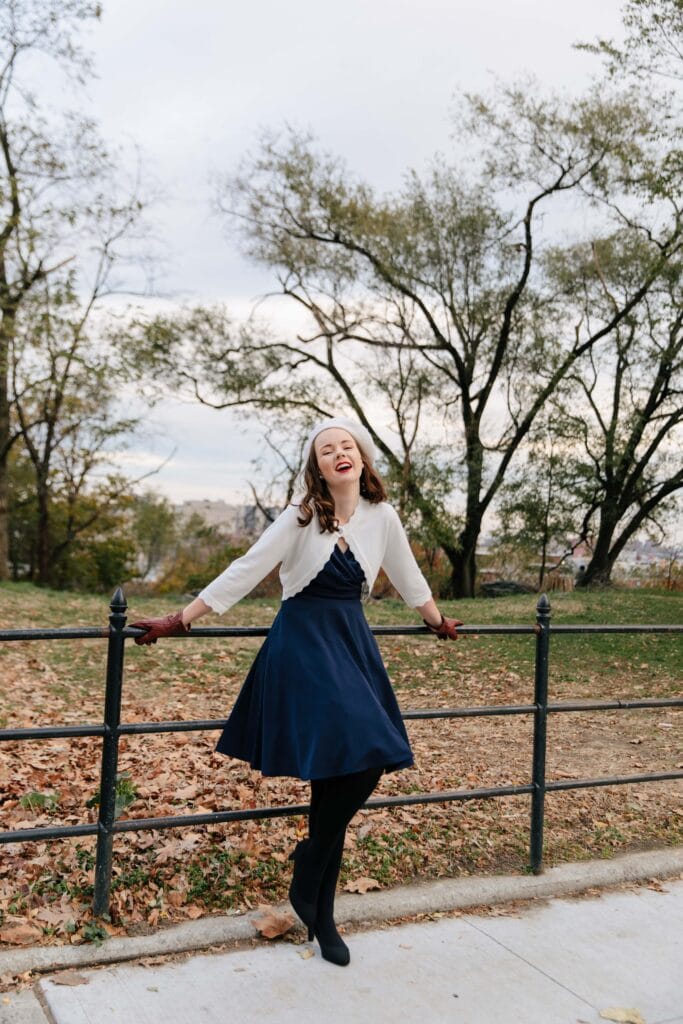 Flared dress: My best guess is that she is wearing some sort of fit and flare dress. I went with a navy fit and flare dress for my interpretation.
Gloves: I ADORE her white gloves in the photo. I went for my vintage brown leather driving gloves as a more practical option for city life.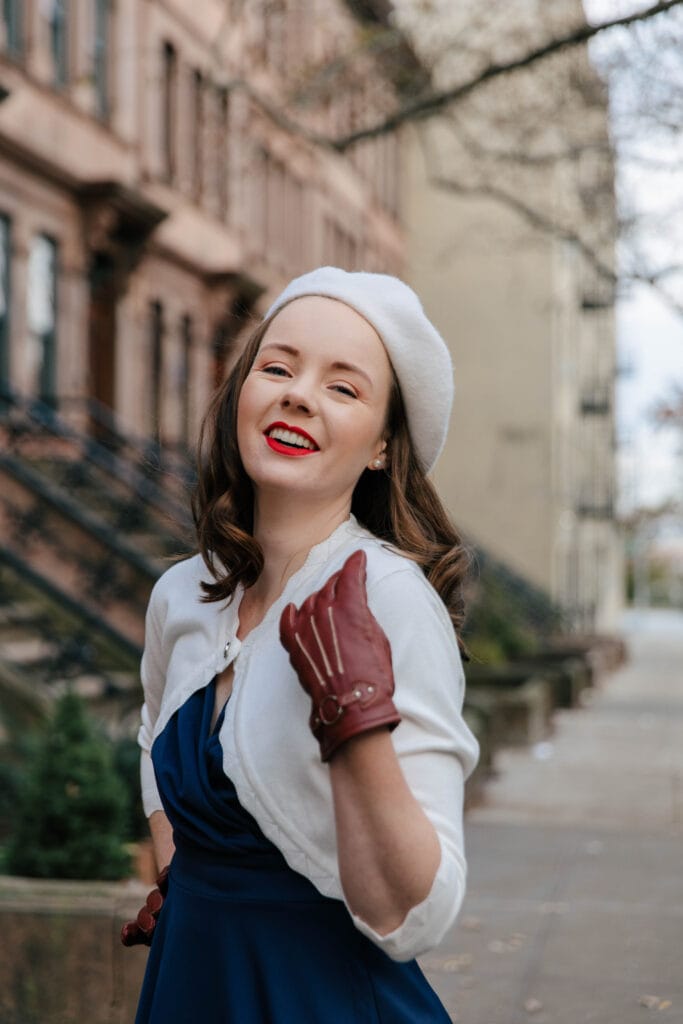 Quick Vintage Hair Tip:
If you are already planning to curl your hair, curl it towards your face for a more vintage feel.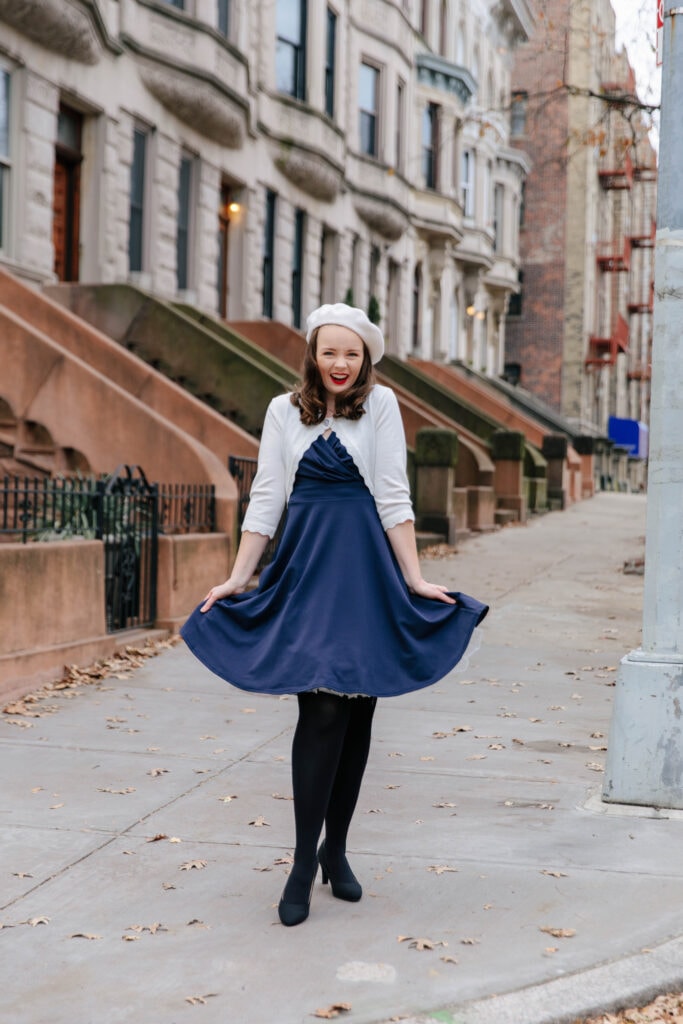 Finishing touches:
Shoes and tights: To stay warm and keep the look sophisticated I wore black tights with black pumps.
Outfit Details:
---
Photos by Allie Provost; pretaprovost.com